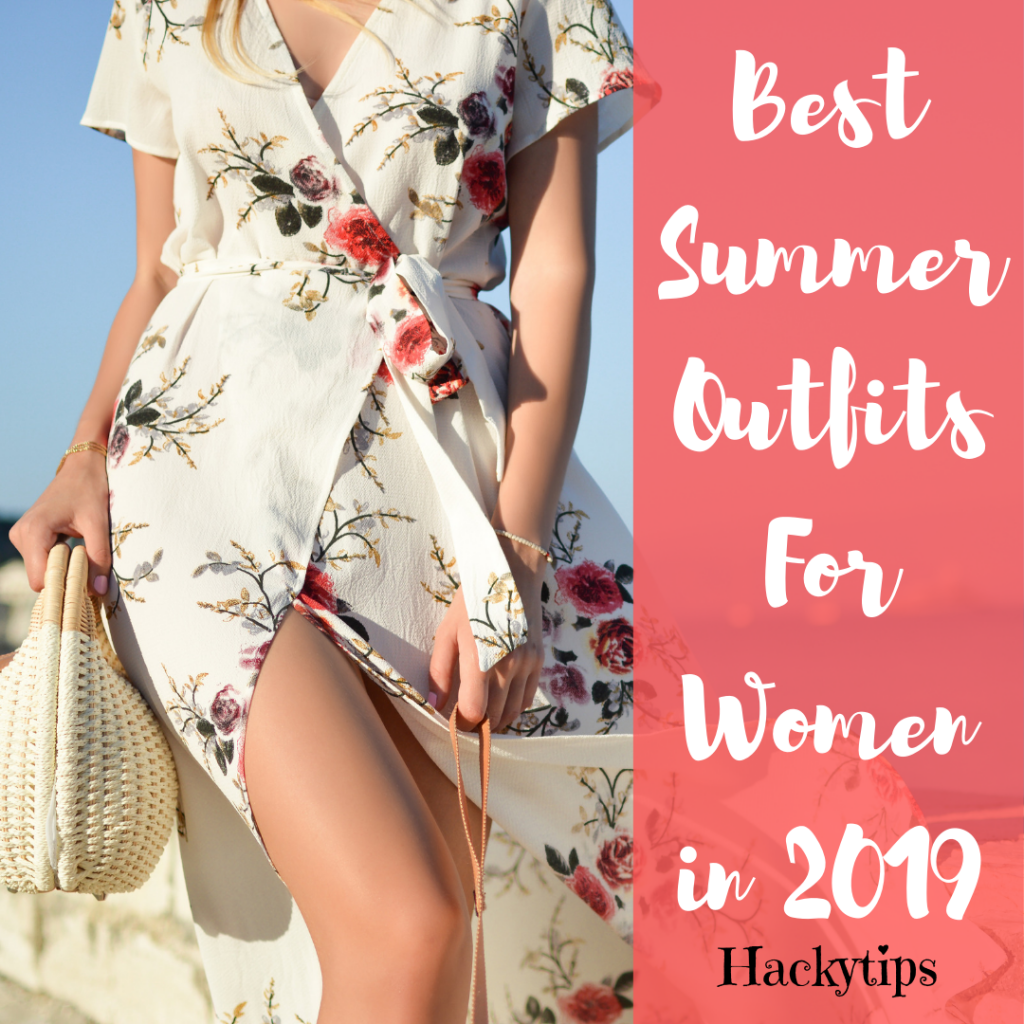 During winters, the entire body is covered with heavy coats, gloves, socks, woolen caps, warmers, and now Summer is finally here!
It's time to flaunt skin, feel the sun rays, get into the water, explore trails, plan vacations… Time to sing Go Beaches! We are all excited and waiting eagerly to go out and feel the air.
Even after having a wardrobe full of clothes, summer makes us feel 'I have nothing to wear!'. Hence today we will see 4 Best Women Summer Outfit 2019 with some mix and match fashion.
For bikini lovers, this is the best time! Find your perfect size & styles to enjoy the summer along with family.
Summer is the time to bring out Palazoos, long dress, sleeveless tops, skirts, tank tops, whites, short dresses…  If you know how to mix and match different clothes lying in your closet then you are all set for the summer. Go out, pose and enjoy the sun!
Here are some of the fashion tips for summer;
Make sure the clothes are comfortable and well washed (not itchy).
Try avoiding synthetic material.
Protect your skin – Always wear sunscreen, sunglasses & hat.
Wear cotton, cotton, and cotton!
Don't wear too much makeup in these sweaty days.
Buy a nice body gel & fabric refresher to avoid sweaty smells.
Keep a spare scarf in your handbag.
4 Best Women Summer Outfit
1)  T-Shirt & Shorts
What else can beat this combination? They are stylish, comfortable, trendy and elegant! Whether it is trekking or beach, Zipline or river rafting this will never fail to give a classy look.
These days, there are a variety of shorts which can be mix and matched with the T-shirt. To change the look you can even wear shirts and tie them to give a sexy look.
A formal shirt over the t-shirt is another trend that comes along with T-shirt & shorts. Thus you can wear multiple combinations with a fresh look every time.
2)  Floral Dresses
Once the spring season starts, floral dresses start rocking the shops. They look best in photos and hence many people prefer wearing floral especially during summer.
They are best for beaches and water sports because of the quality of quick drying. Also, they don't look weird making you uncomfortable in the water.
One piece dress, floral blouse with shorts are the best combination to wear in this summer.
3) Cotton Dresses
Summer is not just about fashion, it is also about being cool and comfortable. Cotton dresses are the best coolers and also good for the skin.
Hence many fashion designers are working to bring more styles with cotton clothing. As shown in the image, these dresses are comfy and stylish.
Though they are not suitable for trekking or any other summer sports, they can be worn whenever you are exploring the city. An overcoat on top of such dresses may provide a different look.
White tops with denim jeans are the evergreen summer trends. They are the best combination ever and there is no substitute yet! Just grab a cotton white shirt, match with any type of denim or shorts.
4) Long shirts
Long shirts are recent summer trends! You can wear them along with shorts. Long shirts come in different patterns, material, and designs.
Another important thing about long shirts is that they provide extreme comfort! These also can be worn with jeans or skirts but the best combination is along with shorts.