The line 'Tea tree oil' in most of the Bodyshop products is what attracts a large number of customers. Since Tea tree oil is a clinically proven remedy for most of the skin and hair problems, many people want to try such products and are satisfied so far!
Bodyshop doesn't use Sodium Lauryl Sulfate (SLS) in any of their products. Sodium Lauryl Sulfate (SLS) is sometimes confused with Sodium Laureth Sulfate (SLES), which is a different ingredient that is commonly used in cosmetics and is also found in some products at The Body Shop.
Today we will see the tea tree-based products from Bodyshop. If you visit the Bodyshop website you can see the huge number of customer reviews on these products.
Since some may have an allergic reaction to Tea tree oil, before trying any of these products please do a patch test (Apply a small portion behind an ear and leave it for 24 hours. Wash thoroughly and continue to use if you don't see any burning, rashes or any other skin allergy)
Most of the Body shop products are 100% vegetarian and are not tested in any kind of animals. Come let's see these products in details in terms of their ingredients, pros, cons, and price.
1. Tea tree oil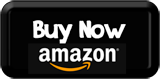 Tea tree oil has many beauty benefits hence it's used in a wide range of beauty products. Dermatologists recommend tea tree oil for skin problems like acne, rashes, itchy skin, dry scalp, dandruff and this is also used to reduce excess hair in women.
Bodyshop sustainably hand-harvest the Community Trade tea tree leaves within 12 hours. This purest oil is stored in a bottle for may beauty purposes. This iconic Tea Tree Oil is a cult classic and is great for on the spot application.
Dab it on the affected areas using a Q-tip.
Though this has strong smell many people recommend this for acne-prone skin. One bottle is sold in every 8 seconds!!! 10 ml bottle is available for $10 which lasts more than 6 months.
Pros:
One drop of oil is enough to do the magic
Fades scars, dark spots
Enriched with community trade tea tree oil from the foothills of Mount Kenya
Cons:
It is harsh on people with dry skin
Very strong smell
2. Tea Tree Skin Clearing Facial Wash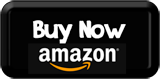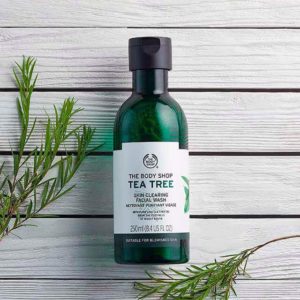 Tea tree oil skin clearing facewash enriched with natural, organic tea tree oil is perfect for both oily and dry (Combo!) skin types. This can be used as a regular face wash which clears the skin deeply.
Strong tea tree oil smell is refreshing (If you like it!) gives skin a cooling effect. Bodyshop charges $5 for a 60ml bottle which is affordable compared to its quality & quantity.
This face wash is more effective when you use it with a Bodyshop kit (Facewash, toner & lotion).
Pros:
Daily facial wash
Reduces oiliness and shine
Skin appears clearer
One bottle can be lost for months.
Cons:
Since this removes extra oil from the skin, people with dry skin must use this as a moisturizer.
It doesn't remove any makeup.
This comes with more water concentration & less foam.
This product doesn't exfoliate the skin.
3. Tea Tree Skin Clearing Mattifying Toner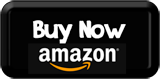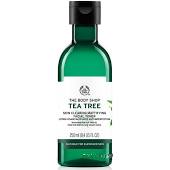 Makeup cannot be wiped out completely even after cleansing face thoroughly. This mattifying toner is the promising cleanser for residual makeup. People recommend this toner over Bodyshop tea tree oil because of its light scent and promising results.
Using Tea tree skin clearing Mattifying Toner helps to unclog pores leaving skin clean, toned, refreshed and visibly clearer. This contains Tapioca Starch Powder which acts as an oil-absorbing, mattifying agent. Shaking the product helps to combine the Tapioca Starch Powder with the other ingredients to activate it before using it.
Wash face with a cleanser, apply this toner using cotton. It is recommended to use it twice in a day. This costs $14 for a 250ml bottle.
Pros:
Refreshing, purifying toner
Removes residual makeup and impurities.
Shake-to-activate mattifying powders reduce shine
Helps to prevent blackheads by unclogging pores
Cons:
This is not alcohol-free
This causes redness and irritation of sensitive skin
4. Tea Tree Skin Clearing Clay Mask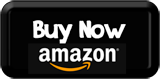 This mask contains a combination of Tea tree oil and clay which works great for any type of skin. Tea tree oil helps to prevent blemishes, blackheads and controls excess oil production. Clay has multiple skin solution an some are cleansing and shrinking pores, skin hydration, tightening and toning the skin's surface.
This mask has an instant cooling sensation which makes you feel refreshed. It absorbs the excess oil, clears impurities leaving skin feeling smoother and clearer looking without drying it off!
Bodyshop charges $17 for 110 gm box which can be applied 5-6 times (Or more).
Pros:
Deeply cleanses skin thus clearing impurities and unclogging pores.
Soothes and calms skin
Helps to promote clear looking skin
Tea tree oil helps to prevent blemishes and blackheads.
Easy to apply and wash
Smells great
Cons:
This mask doesn't help with Acne.
Don't expect immediate results.
It is super tingly.
5.  Tea Tree Night Lotion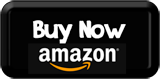 Most of us take care of our skin in the daytime but forget to nourish it during the night. Skin produces extra oil in the night which may result in breakout or acne if proper care is not taken.
Bodyshop's tea tree night lotion has a gel-lotion texture that provides light hydration for blemish-prone skin throughout the night while controlling excess oil and sebum. This lotion helps to fade the appearance of imperfections.
30ml/1 ounce bottle costs $20 which is a bit pricey.
Pros:
Controls excess oil and keeps skin hydrated entire night
Helps to promote healing and new tissue growth to improve the appearance of damaged skin
This product is dermatologically tested and is non-comedogenic (Won't clog pores)
Lightweight hence easy for travel purposes.
Cons:
6. Tea Tree Pore Minimizer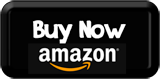 This can be either used as the last step in the skincare routine or like a primer for blemish-prone skin. Don't get confused with the toner and pore minimizer. Toner is used after cleansing to ensure any remaining makeup and impurities are removed from your skin to prepare your skin for moisturizing, whereas this Tea Tree Oil Pore Minimizer is a finishing product to help reduce the appearance of pores and makes for a great primer underneath makeup.
Bodyshop's Tea tree pore minimizer smooths, primes and mattifies your skin for all-day confidence. This new pore minimizer also contains mineral powders that soften the look of enlarged pores and organic alpine extract which is proven to reduce the size of pores.
$20 for 30 ml bottle if you shop in the Bodyshop website. Since one 30 ml bottle lasts for almost a year price can be accepted. This product has to be used within 12 months after opening.
Pros:
Smoothes and primes skin
Minimizes the appearance of pores
Mattifies for a shine-free finish
Immediate mattification and tightens the skin
Cons:
Very strong smell
Greasy and feels heavy on the skin
7. Tea Tree Flawless BB Cream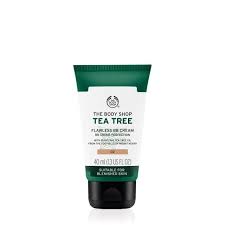 BB cream is one of the must-have product in makeup kit because of its multitasking feature. This can be a moisturizer, coverage of a light foundation and in some cases, it acts as a sunscreen as well.
Bodyshop made this BB cream more awesome by infusing it with Tea tree oil. This lightweight, non-sticky skin perfector blends seamlessly, providing healthy-looking coverage, whilst covering and blurring imperfections for even, shine-free results. It is available in 3 shades hence you can choose according to your skin tone.
Bodyshop charges $20 for a 40 ml bottle. Since there are many BB creams on the market, the price is high for this tiny bottle.
Pros:
Mattifying BB cream for blemished skin
Conceals spots
Lightweight and non-sticky
Blendable and buildable formula
Mattifies for a shine-free, healthy-looking and even complexion
Does not clog the pores & Easy to wash
Cons:
It comes with a little bit of yellow undertone
This doesn't have an SPF or Primer
Not enough shades to match different skin complexions
8. Tea Tree Skin Clearing Foaming Cleanser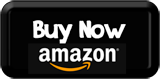 We have read about Bodyshop's tea tree face wash. If you are fond of product which gives nice leathered foam then definitely this is the one. This cleanser formulated to be gentle on blemished skin. Infused with potent tea tree oil, it cleanses and purifies, without over-drying, leaving your skin feeling fresh and matte.
Wet face and gently massage onto skin in a circular upward motion. Rinse with water. Use morning and evening. Peppermint oil in this cleanser gives a cooling, tingly effect.
This comes in a 150 ml bottle for $15 which lasts for a long time.
Pros:
Daily foaming cleanser
Mild, gentle, and refreshing on the skin
Cons:
Dries out the skin. Must use a moisturizer
Not suitable to remove makeup