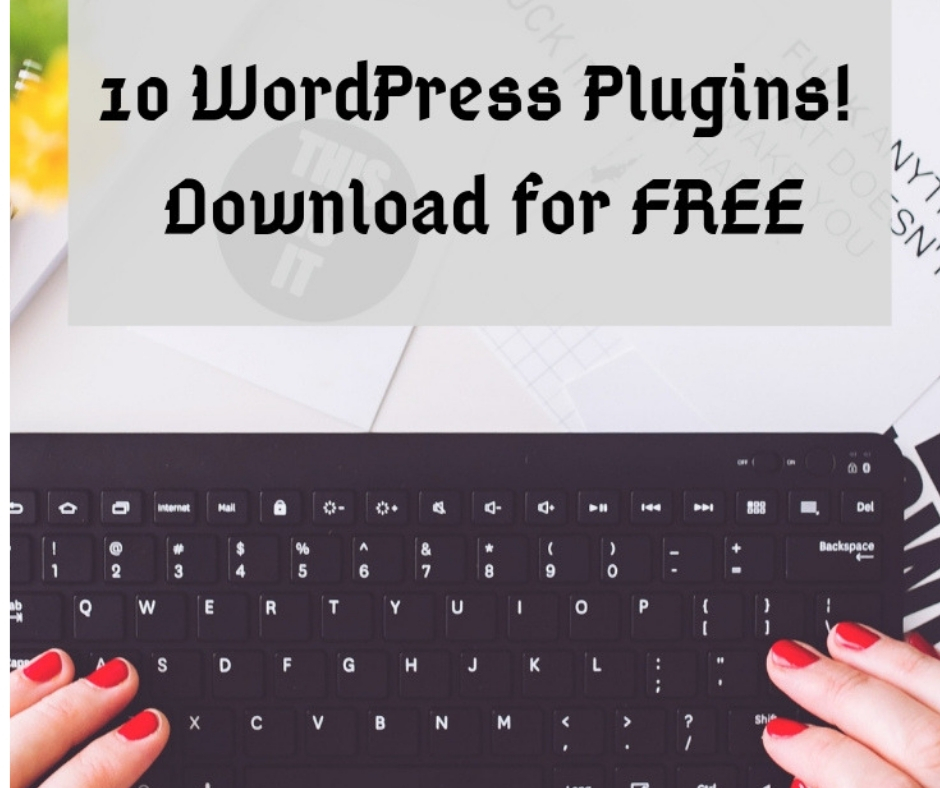 WordPress is one of the easiest Blogging platforms. There are thousands of WordPress plugins which make your job easy. If you have a WordPress blog you might be already using Yoast SEO Plugin for the SEO optimization, Jetpack for Site stats, Akismet for spam protection, OptinMonster, and few other popular plugins.
Today we will see a few more plugins which help to minimize your efforts and are free to use (Basic version!).
1) Contact Form 7

Once you install the website, adding contact page/widget is one of the must do things. Contact details make your readers trust you and make it easy to reach out for any queries/messages.
Contact Form 7 is the free WordPress plugin which lets you add a contact form to your page. Though this WordPress plugin is important for every website, Business websites must install Contact Form 7 plugin.
You might ask – I can just add my email id and other social media accounts in my Contacts page. Why do I need an extra plugin?
Well, the Contact Form 7 Plugin is not just a contact plugin but it also provides additional benefits. Adding direct email id not advisable because it provides easy access to spammers to send a direct email. It is difficult to handle inbox if it is filled with promotions, offers, and other unwanted stuff.
Social Media profiles somewhat help but again not everyone uses SM. Instead of making them let go with difficult contact details add Contact Form 7 plugin.
You can customize the Contact Form according to your requirements. Thus handling emails, providing response becomes well organized and saves a lot of time.
2) Monster Insights

Monster Insights is a Google Analytics Plugin for WordPress. With the help of this plugin, it is easy to understand the stats, traffic, and other Google Analytics reports.
It takes time to understand the custom Google Analytics dashboard. Monster insights make the job easy and accessible for everyone. You can directly link your Google Analytics account with WordPress and finish the setup within 15 minutes!
Then onwards Monster insights create a dashboard in your WordPress site and provide Audience report, content report, behavior report, e-commerce report, Forms report, search console report, etc.
MonsterInsights also provides Google Adsense and affiliate link tracking. Since you can get all your site's and sales performance in one easy click, Monster Insights is one of the essential plugins.
3) Real Simple SSL

SSL (Secure Sockets Layer) is a standard security protocol for establishing encrypted links between a web server and a browser in online communication.
SSL certificate compresses your information and thus protects it reaching others while data is traveling from one computer to the other. Hence installing an SSL certificate is very important for your website.
Premium web hosting or some hosting platforms provide free SSL certificate. Once after installing SSL certificate, install Real simple SSL plugin to move your site to https.
This plugin selects the right kind of .htaccess redirect rule, adds a load balancer fix to wp-config in case required, changes site URL & home URL to https, and checks for the insecure content on the front end.
4)  MailChimp for WordPress
Being a website owner you definitely want to grow your audience. Email is the easiest and trusted way to reach an audience. You want your users to subscribe to a daily/weekly newsletter.
MailChimp helps you to grow your Email list. Users should find it easy to subscribe to your newsletter and that's where MailChimp comes as a solution.
MailChimp plugin helps to write better Newsletters through various methods.  With MailChimp, you can create good-looking opt-in forms or integrate with any existing form on your sites, like your comment, contact or checkout form.
MailChimp subscribe forms are mobile optimized which makes it user-friendly. For up to 2000 subscribers MailChimp is free, if you have a bigger number then there is Premium version.
5) Redirection

Have you ever wondered about 404 Error pages of your website? You can manually add Redirect to your .htaccess file. However, this job is tedious and needs more knowledge about editing the file.
Redirection Plugin easily redirects old URL to new URL. This plugin monitors 404 error message, can be configured to monitor when a post or page permalinks are changed and automatically create a redirect to the new URL.
This WordPress plugin provides logs with which you can investigate the visitor, the browser used, and the referrer.
6)  UpdraftPlus WordPress Backup Plugin

Having a data backup on a timely basis is one of the smart blogging ways. Since many sites are being hacked every single day, it costs way more if you are not covered your wings. You may lose everything that you have worked over the years.
UpdraftPlus WordPress Backup Plugin is a popular plugin that makes backup and restoration easy. You can schedule backups which will be stored in the cloud and restores in single click whenever you need it.
This plugin takes backup of your WordPress files, themes, plugins, and restores them directly from your WordPress control panel. This plugin supports multiple languages and multiple sites back up.
7)  Insert Headers and Footers

Being a blogger doesn't mean that you should know to code. Most of us started the blog because writing is our passion. When it comes to terms like CSS, Editing PHP files, inserting code in the header, etc most of us go blank.
In order to make it easy, there is 'Insert Headers and Footers' plugin which easily allows inserting codes like Google Analytics, custom CSS, Facebook Pixel, and more to your WordPress site header and footer.
8) WP-Chatbot by MobileMonkey
Chatbot is a virtual assistant developed to interact with the audience. Wp-Chatbot is the integration of facebook Messanger to your WordPress site.
This Chatbot is integrated greetings providing a great customer experience. It can be customized according to your website theme color and in a comfortable position.
If you have an online store or looking for a way to engage with your audience then Wp-Chatbot is the best solution. It is easy to install and configure into any WordPress site.
9) Classic Editor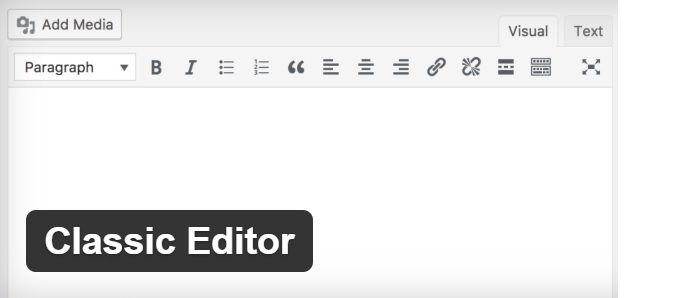 WordPress introduced Gutenberg in it's latest update. Gutenberg is the new editor which uses Blocks to write your blog posts. People experienced issues with this new editor and many of the bloggers didn't like the editor at all!
For such scenarios, the WordPress team has built a plugin called 'Classic Editor'. With this, you can avoid updated editor versions and continue with the classic WordPress editor.
Admins will get an option to choose the Editor. Thus you can continue to enjoy writing comfortably.
10) Smush Image Compression and Optimization

If you are a travel blogger or a food blogger or the one who use a lot of images then you must consider this plugin. Having high MB image files results in reducing website speed. This affects the whole performance.
As the name says, this plugin compresses and optimizes the image files. You can set maximum width & height for large images, Smush plugin compresses them without affecting the quality.
Also, Smush plugin finds out images which are keeping you from getting that perfect 100 on your Google PageSpeed test. It is best the way to improve browser speed by copying and resizing the images using Smush image plugin.