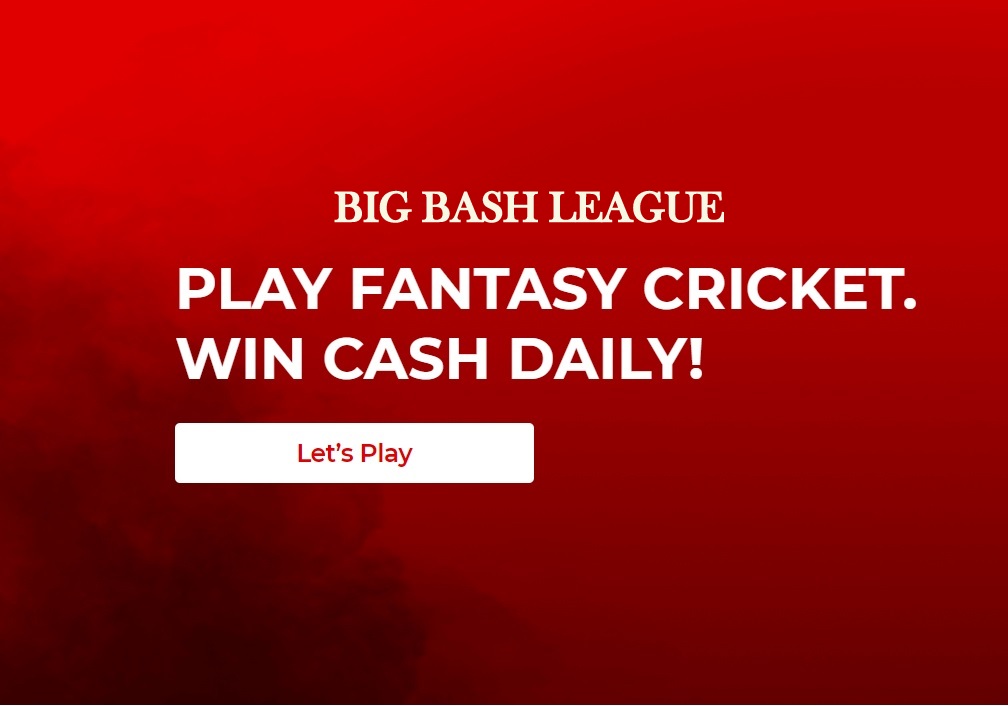 Cricket is one of the most worshipped and followed sport in India. Being Indian it is difficult to stay away from the cricket fever. Hence there is no surprise if I say I'm a great Cricket fan.
I started watching as a kid but that time I hardly understood anything about the cricket. As I grew up, it became a habit to watch cricket matches.
When IPL was introduced it excited me as it did to many others. It gave an interesting twist in cricket which was slowly getting monotonous with test and one-day matches.
Similarly to IPL, Big Bash League is one of the most exciting cricket league which takes place in Australia.
Established in 2011, Big Bash League is a professional T20 cricket league. Along with Australian cricket players, world's top cricketers join this league and play for a trophy.
This year league has already started. According to the points table, Hobart Hurricanes are leading the board with 12 points.
Do our Indian Cricketers participate in BBL?
Yes & No! Yes because our Women Cricketers Harmanpreet Kaur, Veda Krishnamurthy, and Smriti Mandhana are part of women BBL.
No, because there are no Indian male cricketers taking part in BBL.  As Devansh explains in his Quora answer, BCCI has certain restrictions & our players plate is full with IPL schedule.
Can I play Big Bash League online?
Yes! Dream11 is the best platform to play cricket online and you can earn money as you progress in the game.
Sounds interesting right?
We have seen an online portal for football, badminton sports but Dream11 is the only website & App that gives you the best online cricket game feel.
Once you login to Dream11 website and click on play, there is an option to choose ODIs, T20, Bangladesh premier league etc. Now BBL & Women BBL are specially added to make your game more amazing.
I will show you how to play BBL online;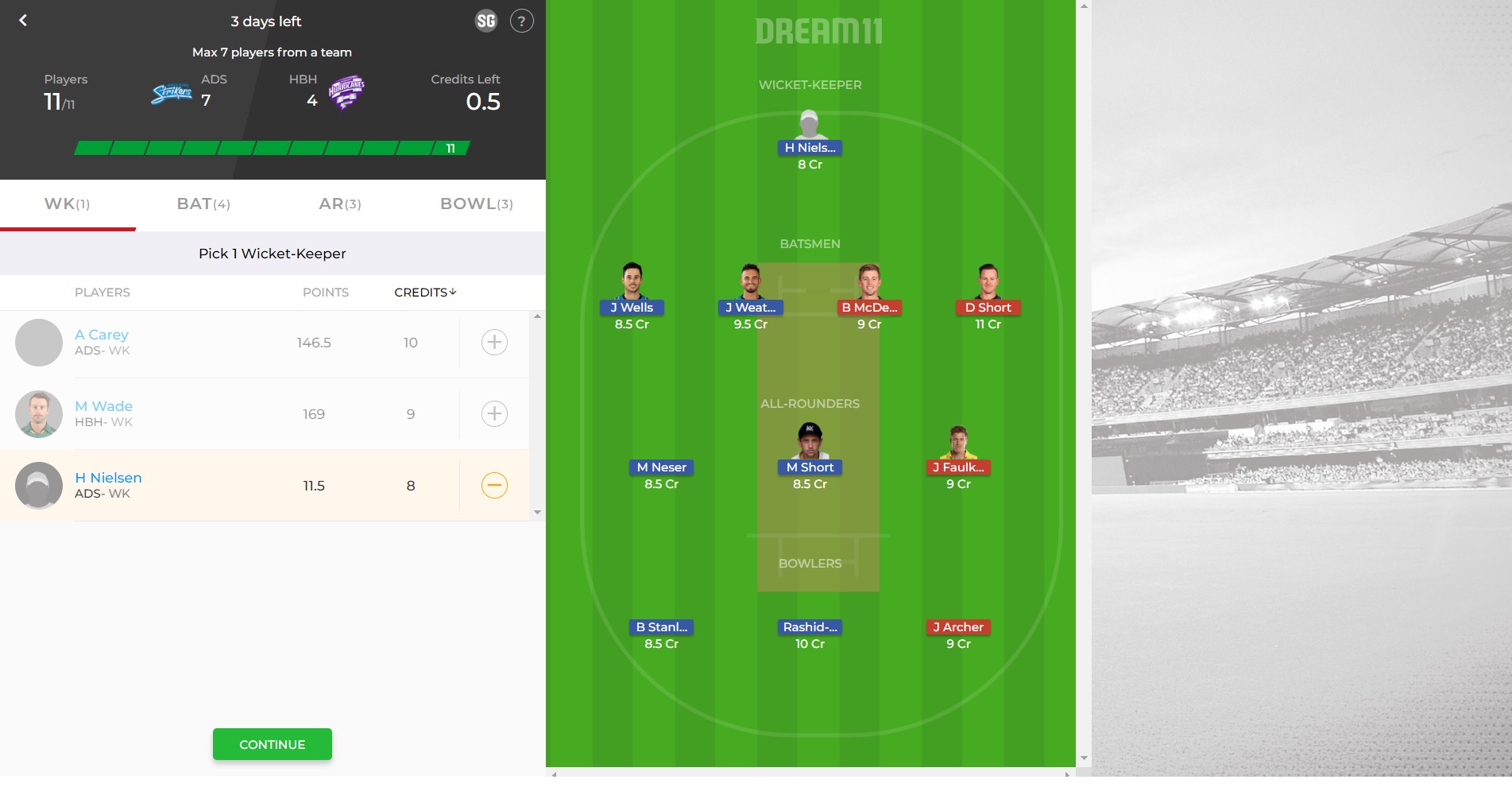 Best thing is you can create your own team. Choose the player based on his points & credits. D'ARCY SHORT is my first choice among batsmen. Ah! What will I do without D Short!
Once you have chosen the entire team click on CONTINUE. In the next page, you will be asked to pick Captain & VC for your team.
Now you are all set to play cricket based on the contest you have selected.
The floor is all yours, smash boundaries, take wickets and finish it like Dhoni!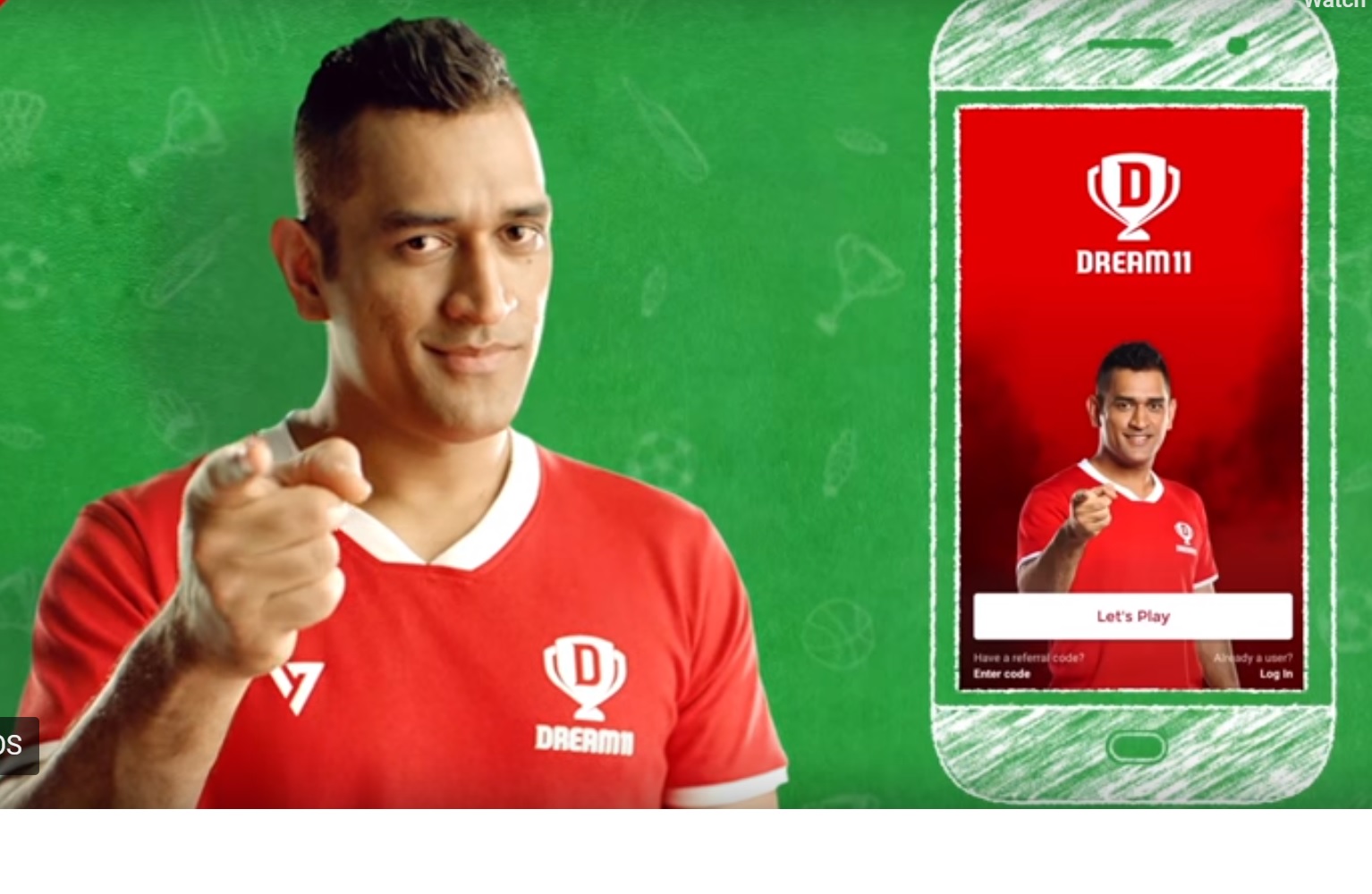 It is exciting to play games online. It is a great way to burst your stress, feel relaxed and forget all the worries. Most importantly, along with all the fun you can even earn money.
And did I tell you that every time you refer a friend you will get 100 Rs cashback to your Dream11 account? Whenever you are running out of money to play in any contests, just invite your friends to play the game and earn cashback.
I'm sure it will be fun and you want to play non-stop cricket. If you are a cricket fan like me then definitely it is worth giving a try at least once.
I'm not sure who will win the BBL trophy but all I can say is you can win yours 🙂