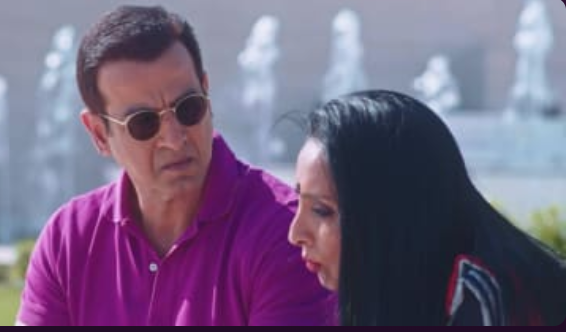 Indian Entertainment Category is getting rich day by day with a variety of TV Shows. Daily Soaps are still running successfully on television but youths are attracted more towards Web Series. The reason is Web series are of only a few episodes which can be finished by binge-watching them. Hence it's not too late for Indian streaming channels to concentrate more on web series to target young adults.
Amidst big streaming companies native channels are finding it difficult to attract a young audience. However, channels like ZEE5 are still in the league by creating family shows, movies which can be watched for free and premium service with a subscription have succeeded to get an audience from all categories.
Ghoomketu (story of an aspiring writer from small town UP), RejectX (Highlighting student life), The Final Call (Pilot who risks lives of 300 passengers when he decides to take his life) and there are many other brilliant movies available on ZEE5. Recently ZEE5 is concentrating more on TV Shows and Original web series have produced some of the quality shows exclusively available on their website.
Today we are going to discuss one such show Kehne Ko Humsafar Hai, a Family drama produced by Shristi Arya Behl and Goldie Behl for Ekta Kapoor's video on demand platform ALTBalaji #RishtonKiUljhan. 
The show has succeeded in gaining huge fans in its previous seasons. Now season 3 is released and Kehne Ko Humsafar Hai trailer is making people curious about the plot.
'Kehne Ko Humsafar Hai' is about.. 
The difficulties of married life and how couples struggle to keep the relationship alive. Ananya and Rohit are the main characters of the show and the story revolves around them.
Rohit is married to Poonam and has two daughters Bani & Nikki. The family looks happy and cute to outsiders but only they know that their coffee lacks sugar. They couldn't hide it more as things get worse and hence everything revealed to the world.
You will see the tension within the family as the problems arose making them hard to keep the ship sailing. Ananya as a lover of Rohit has done an excellent role by giving justice to her character.
The Take Away is..
Problems in a relationship are like waves in the sea. It's difficult to find a perfect relationship. In fact, problems make the relationship much stronger and healthier. Only thing is, couples should sit and talk about their concerns so that it won't end up in a broken relationship.
Kehne Ko Humsafar Hai teaches us something similar. We see the couple fighting over their problems, they drift apart but they find their way by realizing each other's values.
You see a loving husband, caring wife, concerned kids and everything that we see in real life. Each and every scene is crafted in such a way that every viewer can relate his life with the show.
Watch Now on ZEE5
Yes! Kehne Ko Humsafar Hai S3 is available on ZEE5. these days it is difficult to find shows which can be watched along with the entire family. Kehne Ko Humsafar Hai relates with almost every family hence it connects with the audience irrespective of its cons.
You can add the show to your watchlist and watch anytime, anywhere! Now entertainment is at your fingertips and it is in your hand to make the best use of your free time.
Disclaimer: This post has been published in sponsorship with ZEE5.