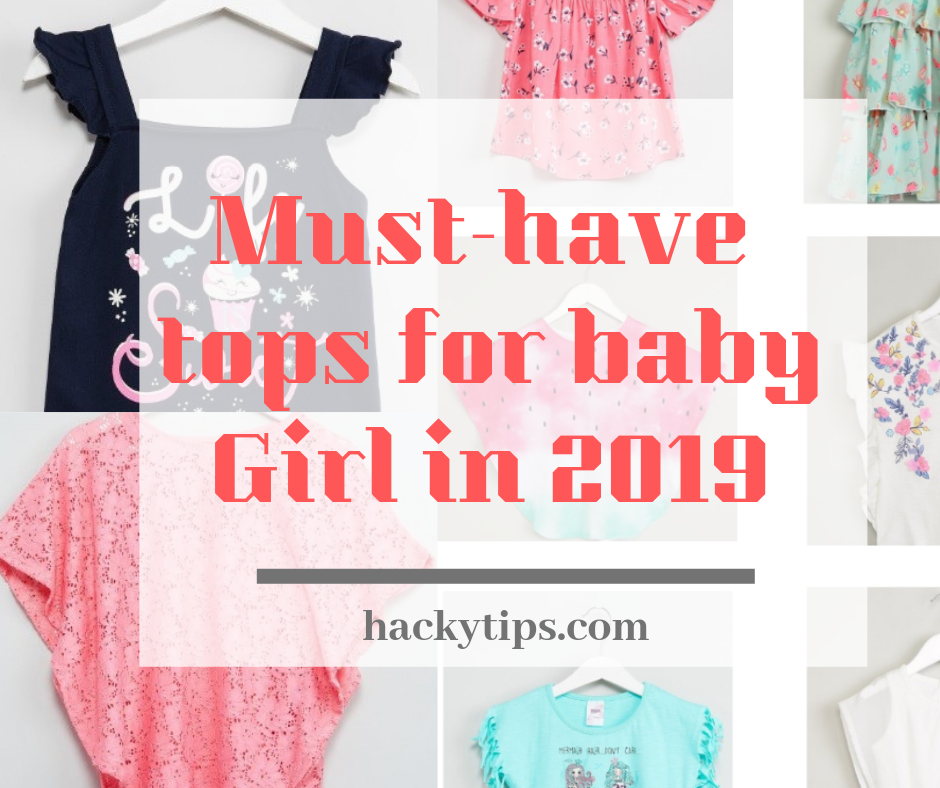 People think that finding dresses for girls is a tedious task. However, it is not that difficult to select dresses for girls. Fashion stores are full of cute girl dresses, and there are lot many options and varieties. There are frocks, mini pants, shorts, skirts, long dress, Indian dresses, Jeans and what not! Girls are having all the fun when it comes to clothes. Check out the 50 most fashionable dress designs for girls in 2019!
There are beautiful tops for girls giving them more options to mix and match. These can be worn along with a skirt, shorts, pants, and jeans. If you have different kinds of Tops for your girl baby then you can change them multiple times without bothering about Laundry. Because they are easy to Wash & Dry. You'd find many varieties and can buy tops for girls online.
Also traveling becomes easy with less baggage because tops come in lightweight. What I'm saying is keep 5-6 Tops with a Jeans & skirt then mix and match. Looks easy right?
Cold Shoulder Tops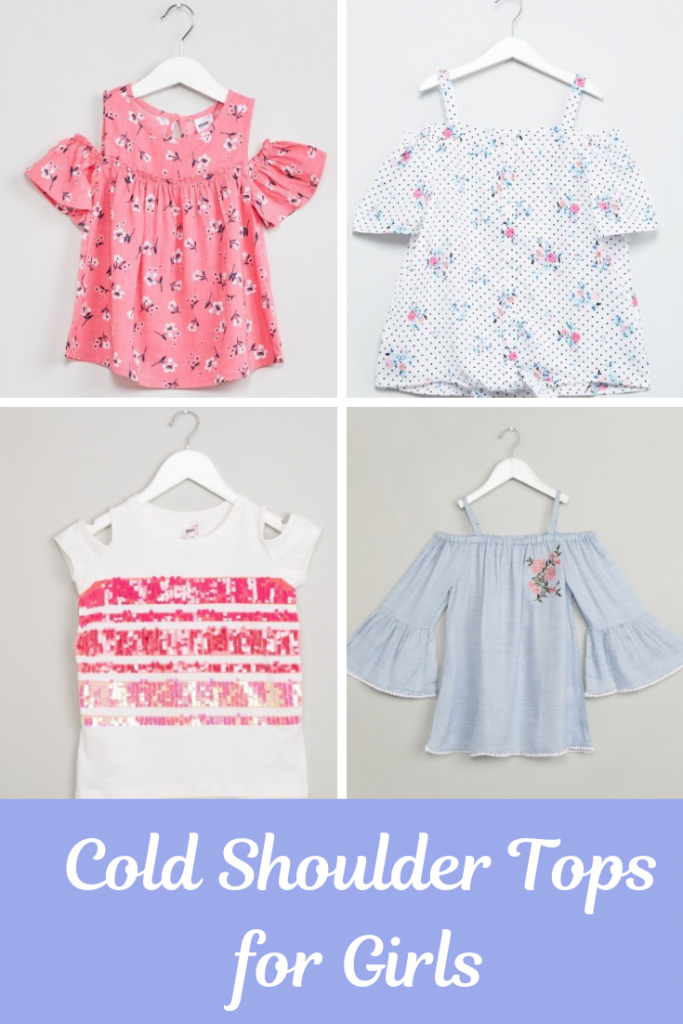 Aren't they cute? These were reserved for grown-ups but now the Fashion Industry is concentrating on girls too. Col shoulder tops make your girl look beautiful and big.
These are very comfortable and breathy, especially in summer. Cold Shoulder tops can be mixed with cotton leggings, denim, and Jeans. If the tops are little longer you can let your baby just with the Top so it looks like a short dress on her.
Peplum Tops
In Peplum tops, the bottom of the Top spreads with extra layers or it widens. As shown in the picture, mixed color Peplum tops look good providing the look of an elegant dress.
There are a variety of Peplum tops, Sleeveless, Flared, Pleated, and asymmetrical. Definitely, they look best on girls on special occasions. While choosing make sure the type of cloth is comfortable enough.
Kaftan Tops
These are usually wide, free size and long tops. Fashion designers suggest wearing Kaftan tops along with a belt so that it gives an additional look.
For girls, these are comfortable tops. Since they are usually made of cotton and synthetic, along with feeling-good-clothes they make girls look simple and beautiful.
Off Shoulder Tops
This kind of tops for girls come with no shoulder. To support fitting there will be a strap on the shoulder. These are not much comfortable because of the elastic used but they are highly elegant.
For summer trips, sun-kissed adventures Off shoulders tops are the best for girls.
Tasseled Tops
Tassels are loosely hanging threads normally used for decoration purposes. Tassels gained a new purpose when the fashion industry started using tassels on clothes.
For girls, Tasseled tops come with a variety of prints and quotes. These make girls look bubbly, full of life, charming and cute. Tasseled tops go best with shorts compared to Jeans or pants.
Ruffle Tops
These tops usually come with extra layers on the front side or on the sleeves side of the tops. We can say layered tops in simple words.
Generally made of synthetic material Ruffle tops are best during summer. No matter what the occasion is, they never fail to make your girl look astonishing.
Blouson Tops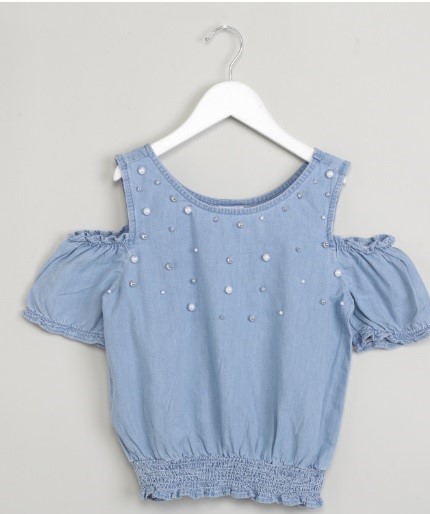 Want both comfort and style? Then go for Blouson tops. These are perfect when it comes to comfort. Not-too-tight-not-too-loose fitting and different styles make blouson tops best for travel, vacations and family events.
Blouson tops come in the cold shoulder, long sleeves and extended sleeves styles.
Tank Tops
Tank tops are the best suitable tops for home wear. They are simple with no beads or embroidery which generally make girls uncomfortable.
They are easy to wear, wash & dry, maintain and also are budget friendly. These can be layered with jackets or sweaters in order to give them go-out looks.
Tunic Tops
Tunic tops are long dresses but the material used is mostly cotton (for girls). These can be paired up with pants or can be worn like a dress depending on the weather.
They are decent and comfortable.
Shirt style Tops
These are the latest trends in the girl's fashion world. Shirt style tops are long shirts comes with a belt. They go best with denim or jeans.
Shirt style tops are suitable for girls above 6-8 years. Girls love this because of the pockets, belt, and variety of colors.
Apart from these, there are regular tops such as T-shirts, Round Neck tops, Sleeveless tops, Cap sleeves tops, and many other varieties are available. Go shop and bring a sweet smile to your little girl's face.