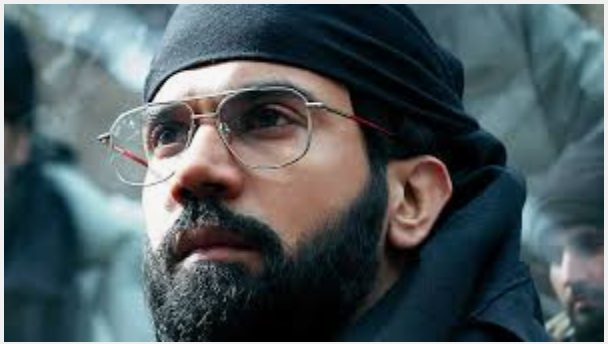 Movie: Omerta
Director: Hansal Mehta
Cast: Rajkummar Rao, Rajesh Tailang, Blake Allan, Keval Arora
Rating: 3.5/5
Omerta Movie is a series of incidents that happened in British Terrorist Omar Saeed Shaikh's life. It is nothing but a documentary where director Hansal is trying to showcase the real incidents without any Bollywood movie gimmicks. It is currently available on ZEE5 for the subscribed users.
Omar was the most wanted terrorist whose name is directly linked with 9/11 attack, Mumbai terror attack, 1994 Delhi Kidnapping, Daniel Pearl Murder and many more brutal terror attacks of the history. Hansal has tried to speak through a terrorist mind and narrate a story that reveals the ugly face of terrorism.
Money, Fear, Influence, Enmity, Innocence, Cruelty etc are the main reasons why people choose to be terrorists. Few enter this world with utmost innocence, few people do it for money and few people choose this path even after being able to decide what is right and what is wrong. Omar was one such person who was studying in the 'London School of Economics', leaves his education half-way and jumps into the black pit.
He was living a happy and rich life. He was a well educated and family man but one day suddenly he walks the path of Jihad. After that, he was trained in Pakistan & Afghanistan to lead big projects. The movie has some brutal scenes and highlights how systematically terrorism works.
Highlights of the Movie;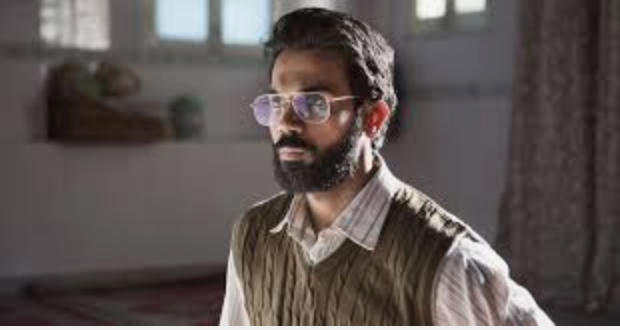 After seeing Omerta on ZEE5 questions such as why do we need a biopic of a terrorist? Why are we glorifying them? Why are we wasting our time and effort to study their life and peak through their mindset? etc. arise in the audience.
Hansal could have been wrong if he was trying to make Omar as Hero. In the movie, Omar is not a hero, not a role model!! He is just a merciless killer, a stupid who choose the wrong path, a brutal murderer who did illegal work in the name of God and Country. Since the screenplay is more of a documentary than a movie, we can understand that the director is just trying to bring out the truth. Hence we cannot just neglect the movie because of its content. Some truths are bitter and need to be revealed. 
Duration of the movie is only one & a half hours. In these 97 minutes, Hansal has tried to showcase what is important and hence there is no lag or unnecessary dramas in the movie. It is straight and gripping!
Most of the Bollywood movies are about Romance, Anti Hinduism, Item Songs, Nepotism, and Poor acting of so-called STARS (Khans basically!). Omerta stands tall amidst such movies because of its casting, editing and crisp screenplay.
If we end this review here then it is definitely going to be incomplete. Because this movie couldn't have been successful without Rajkumar Rao. He is the main essence of this movie. His transformation from Rajkumar Rao to Omar is just incredible. His acting is completely opposite in the first half compared to the second and we cannot hold ourselves other than appreciating Rajkumar's performance.
This man has really done his homework! In many of the interviews, he spoke about his research about the movie content and how he prepared himself for the role. It is not an easy one! No 'Khan' could have matched it to Rajkumar's level. His involvement, dedication, hard work is incredible.
Drawbacks of the Movie;
We spoke about how Hansal is trying to bring out the truth on the screen. But the audience has noticed a few minute details which could have been portrayed differently.
In a few scenes, the director has a soft corner towards Muslim people. This is okay only when you are not using other religion to make your point. But here using Hindus will create more hatred and is totally not appreciable.
Instead of highlighting Omar in every scene they could have kept him aside and highlighted more on other relevant facts. Because of keeping Omar at the centre of every frame, the film seems like humanizing a terrorist.
When Omar decides to drop out of his school and join Jihad there is no solid reason shown in the movie. What made him take such a huge decision or what was the influence is mysterious.
Rajkumar Rao has chosen to be a terrorist, researched everything about him, studied the terrorism activities etc. leaves audience wonder about his script choice.
Overall;
For Direction, Editing, Screenplay and Casting the movie can be rated as 3.5/5.
The drawbacks are the main reason why many people didn't accept the movie. We don't want to see people who killed many families, kids, brutally as Heroes on the screen.
However, for the sake of Rajkumar Rao, you should watch this movie. This movie is a two men show; Rajkumar Rao & Hansal Mehta! It is available on ZEE5, go watch now!