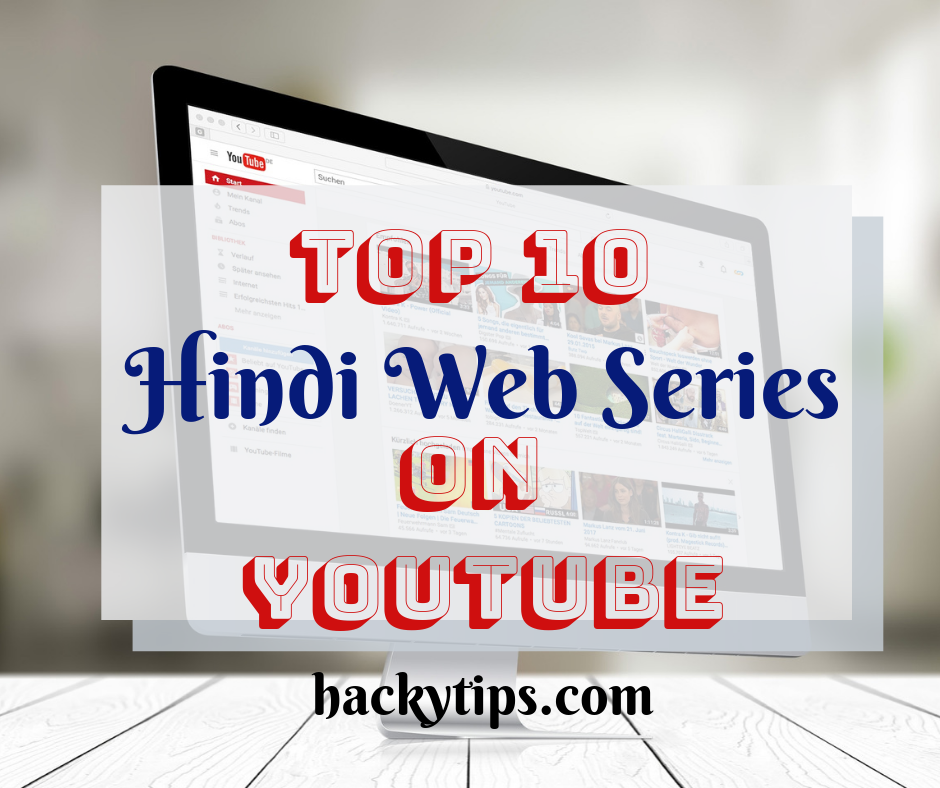 Recently Youtube has reached a wide range of audience creating many video makers across the globe. Indian digital reach can be classified as before Jio & after Jio.
After Jio Youtube became one of the prominent Social Media especially in India. Unlike Netflix, Amazon or Hotstar Youtube doesn't need a subscription. Freedom of watching unlimited content with one or two adds is what made Youtube famous.
There are many Hindi Youtube channels concentrating on youth & relationship-based content. Channels like SIT(Shitty Ideas Trending), Girliyapa, DICE Media, release one or the other video every week.
Apart from these short videos, there are many Hindi web series available on Youtube. They are good in terms of quality, making, concept and the cast.
When we are talking about web series, first TVF comes to mind because the trend of web series started mostly from TVF guys. They created some of the best shows. However, recently the prominent actors of TVF have been scattered hence recently they haven't released any new show. Hope they will bounce back in the future.
1) Permanent Roommates
If I say this web series created sensation all over India then I may not be wrong. This was the first web series created by TVF (The Viral fever). Permanent Roommates has been watched more than 50 million times!
Sumeet Vyas & Nidhi Singh are in the lead roles. The cast of the Permanent Roommates was so perfect that every actor in this show received huge appreciation from people.
It's a story of a couple who are in a long relationship decide to take it forward. Innocent Mikesh asks Tany for marriage and the series of incidents happen in the story.
This is a complete family drama. It will make you laugh out loud, highlights the conflicts of relationship, family bonding, and emotion. Some scenes will touch your chord!
My favorite character from this series is driver Purushottama 

 He is too hilarious!
2) Baked
Produced by Scoopwhoop Baked is the story of 3 flatmates who start midnight food delivery venture. Out of these 3, one is very good at cooking, another one is good in taking care of business and the third one is good at handling people.
They start their business but it was not an easy ride. They face many up and downs in this business and overall it's a roller coaster ride.
The dialogues are way too funny. As you start watching the series the boys will become part of your life. Especially made for youth but this series is suitable for every generation.
3) Bang Baaja Baarat
Pawan and Suhaana are in deep love and they decide to get married. They wanted to take the blessings of their parents and marry in front of the whole family.
Thus 2 families meet a few days before the wedding and create chaos in Pawan & Suhaana's life. Both families are completely different hence it's total madness to watch on the screen.
The production quality of this series is ultimate! The cast is very well chosen, location is perfect, the storyline is simple. A perfect illustration of 2 different families who are totally different in terms of culture and thinking.
4) Pitchers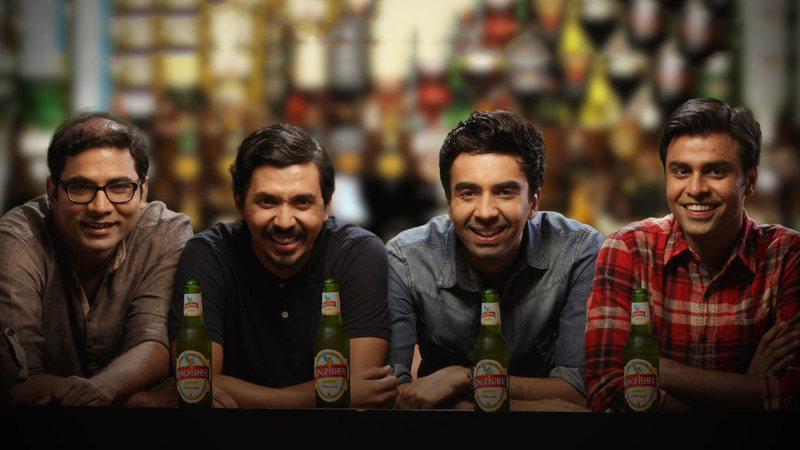 How many of times did you think of quitting your job and start your dream venture?
Pitchers is one such story of 4 young boys who quit their job and start up their venture. Naveen, Jitu, Yogi & Mandal mentally fight hard to take the decision and finally resign their monthly paid jobs.
The story is created so well that creators have taken very minute details into consideration. Puns added in the story are like a cherry on the cake.
Pitchers is listed in Top 1 position on Guiding Tech list.
5) TVF Bachelors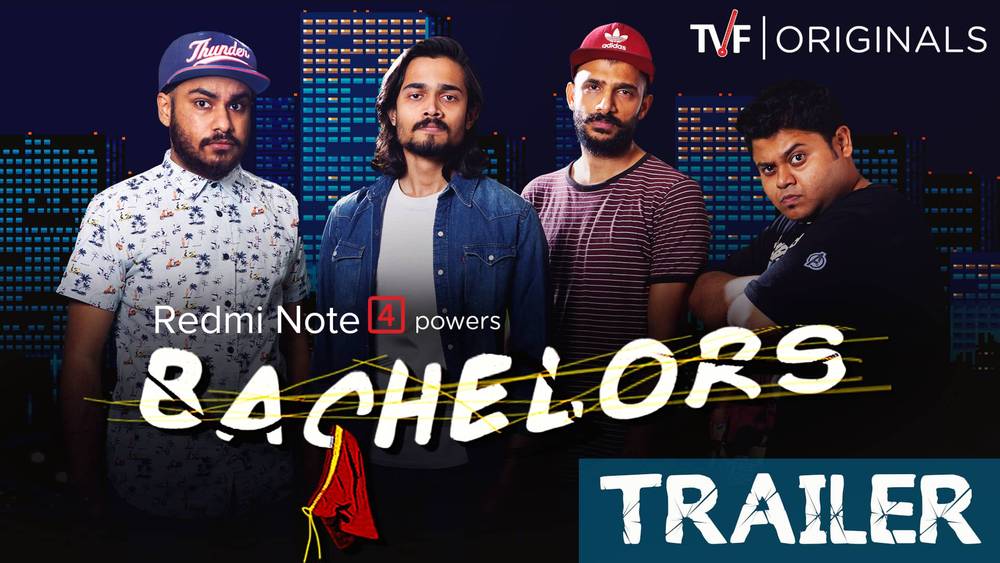 TVF shows are mainly focused on the young and modern generation. It highlights the era of Social media, relationship, and modern days scenarios.
As the name suggests, TVF bachelors is entirely based on the struggles faced by four bachelors living together. In every episode, a different kind of problem is addressed.
Dealing with landlord, jobs, girls, cooking and many other things are shown in a funny way. Be prepared to laugh out loud because every dialogue, every scene are hilarious.
6) Soulmates
Priyanshu & Anshul who are on a solo road trip accidentally bump each other in Shillong. These ex-schoolmates develop bonding between each other as the story progresses.
There are some beautiful mountain, hillside locations shown in this series giving the vibes of countryside traveling. The story connects from the very first episode and makes binge-watch the series.
7) Tripling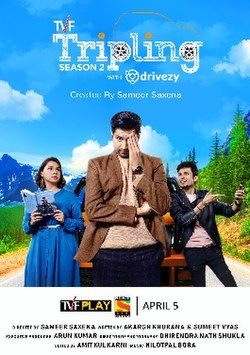 Another blockbuster from TVF!
Permanent Roommates fame Sumeet Vas is back in this series. Story of 3 siblings who go on a road trip together. One is divorced, another one is jobless, the third one is.. well, hopeless! 

There is nothing new in the story but the way represented it on screen is brilliant. I started watching this because of Sumeet Vyas and ended up liking the whole series.
8) Flames
You might remember the game we used to play in our childhood. Flames is that game which tells us our relationship with the new crush. By striking some letters, the relationship was defined as brother, sister, lover, and marriage 

 How innocent and cute we were!
Timeliners has succeeded in bringing back those emotions and memories on the screen. This web series is the story of school, tuition & teenage romance.
It's fresh and delightful to watch the way the story unfolds from friendship to relationship. We all have been there and done that! Hence the cute story of Flames succeeds in touching your heart.
9) Adulting
Adulting is totally about being grown up. The difficulties we face as we start growing up and taking the responsibilities.
Ray and Nikhat are living in Mumbai finding their own way of adulthood. The daily hassle of these 2 women is shown in a series of episodes. Funny, creepy, sad, emotional and what not!
Adulting is a bunch of life lessons shown in a different and unique way.
10) Dulha Wanted
I'm not a fan of this series but I should appreciate the creator of this show for its high production quality.
Arati's wedding was fixed with her boyfriend but he changes his mind at the last minute of the wedding. This makes Arati sad as well as angry because being a rich kid, she got everything in her life as per her wish.
Exasperated Arti wants to take revenge on her fiancee hence starts searching boys. None will meet her expectations and demands.