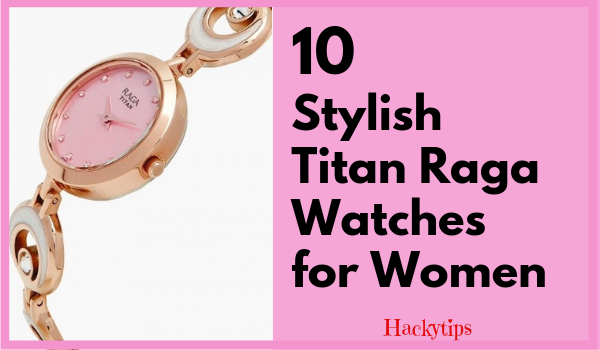 From generations, Titan has been the favorite brand for many people. Titan company started its operations from watches and today the business has been extended to jewelry and eye care.
Initially, Titan watches were the only brand from the Titan company but today there are Regalia, Raga, Nebula, Sonata, Fastrack, Zoop, Orion, Purple, Obaku, Automatic, Tycoon, Bandhan, Police, Octane, and the HTSE series. You can buy the best watches online from their huge range of collection.
The classic Titan watches were simple with a clear dial display and thin leather belt. Round and rhombus-shaped watches were known for their durability, cheap service, and posh look.
After years, Titan Raga has come up with various stylish watches to keep up with the race in the watch industry. These stylish watches are no less than big brands such as Fossil, Omega, and many other luxury watches.
Also, compared to these brands Titan watches are affordable. On top of this Titan makes beautiful pair watches making it one of the best gifts for couples. There are also many other gifts for couples which you can consider buying.
Today we are going to see the 10 stylish watches for women from Titan.
1) Bracelet Strap Analog Watch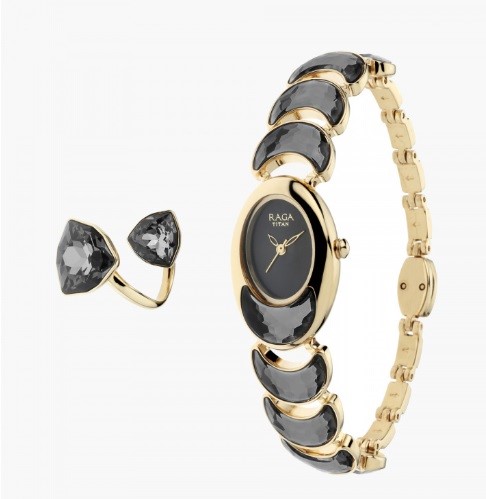 This beautiful Analog watch from Raga comes with black stones making it look like a bracelet. The golden strap goes well along with any style.
The stones are detachable hence one can have multiple styles using this watch.
Very carefully and amazingly crafted watch suits for every generation.
2) Analog Watch with Detachable Bezel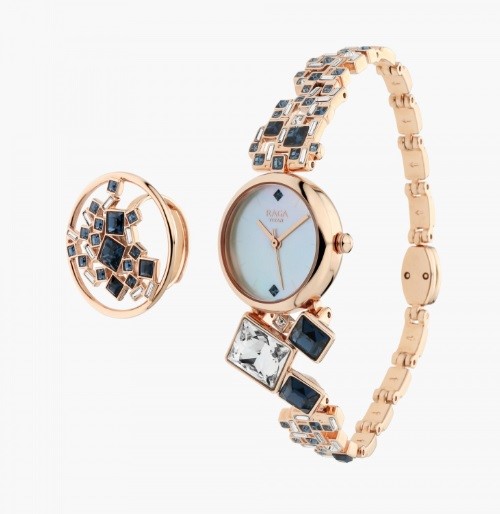 This watch comes with a detachable Bezel. The stones used on the strap of the watch makes it look like a bracelet and provides multiple options to styling.
Rose gold strap is the best for every woman out there!  This watch comes in 2 colors; one with black stones and another with white stones.
The dial has a clean and clear display with its white color matching well with the black stones around the strap.
3) Analog Floral Watch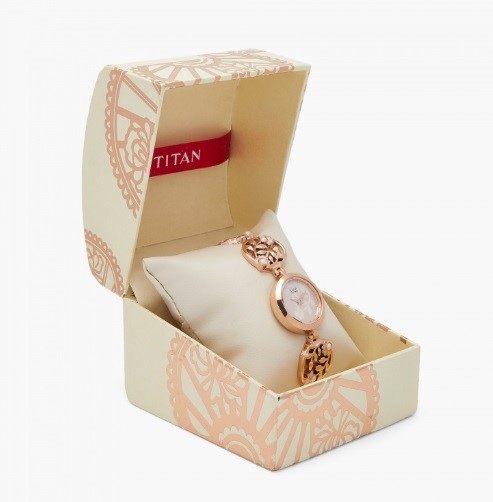 After all, who doesn't love floral designs? Titan has implemented women's favorite things into watches making them more beautiful and eye-catchy.
This cannot stop people from praising it and hence you can flaunt it proudly.
4)  Analog Thin Strap Watch
For people who love the simple yet elegant look, this model is the best. This watch comes with a big dial and a simple rose gold belt.
Stones on the dial give royal look to this watch making it more charming.
5) Bracelet Strap Analog Watch
This watch is more like a bracelet than a watch! Beautifully crafted design on the belt gives it party look.
The round shaped dial is blue in color with golden color hands. Not only party but this watch suits for office and other casual occasions.
Black and golden texture give the option to choose according to one's interest.
6) Bracelet Strap Analog Watch
Another bracelet strap watch from Titan Raga! This is why Titan is my most preferred watch brand because it has more options to choose with the budget.
Party or casual or formal this round dial with a golden strap watch fits for all kinds of occasions and styles.
There are 2 options in this model; black & white. In black, the dial and stones are black in color and in white the dial and stones come in the whitish shade.
7) Crystal Detailed Watch
This watch is crafted with crystals on its belt. Very minute detailed artwork can be seen on this watch. The strap is golden in color and comes in a rectangular shaped dial.
If you have a collection of wristwatches then this can be most charming because of its sophisticated look.
Not only charming but also durable with its metallic belt.
8) Luxurious Analog Watch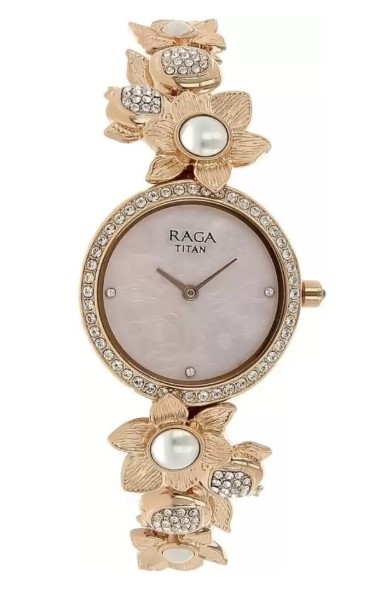 One of the best looking watch model from Raga. Half of the belt is made with flower designs and rest comes with a simple chain like the design.
This watch will make you fall in love at the very first sight with its stone studded bezel and strap.
9)  Stone studded thin strap Analog Watch
This watch comes with a chain strap, pearls on Bezel & white stones crafted at the starting of the strap.
Even after years, pearls and strap color will not shade. In fact, Titan watches remain the same even after years that's how Titan has maintained its brand value.
10)  Beautifully crafted Analog Watch
Various designs are crafted on the metal belt of this watch and also stones are embedded in between the design.
This watch is specially designed for party wear and events like wedding ceremonies and other family events.
There is a light pink floral design on the round shaped dial.
– Pin it –