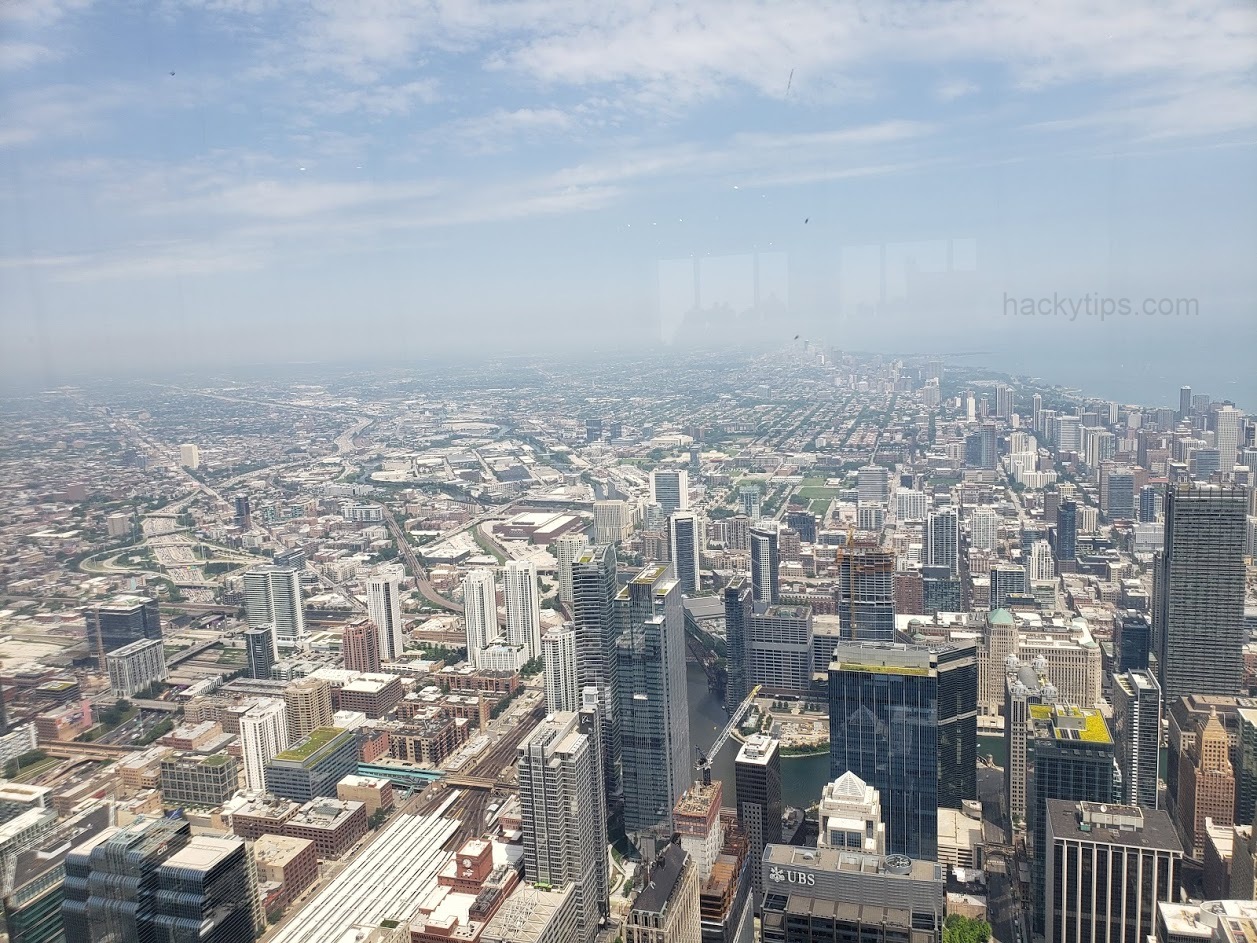 After Newyork, Chicago is one of the busiest city in the United States. Vivid architecture, parks, lakes, and hundreds of tourist attractions have given Chicago its own charm. Having one of the five great lakes, Chicago attracts a number of tourists every year. The museums stand tall representing the rich history and monuments around the world.
Chicago is the home to the first skyscraper hence it is one of the hot favorite tourist attraction to those who are interested in history and architecture. A minimum of 3-4 days is required to cover the entire city. In this post, we are covering 15 best things to do in Chicago. Either summer or winter, these places can be visited anytime irrespective of the season.
1) Sky Deck Chicago (Willis Tower)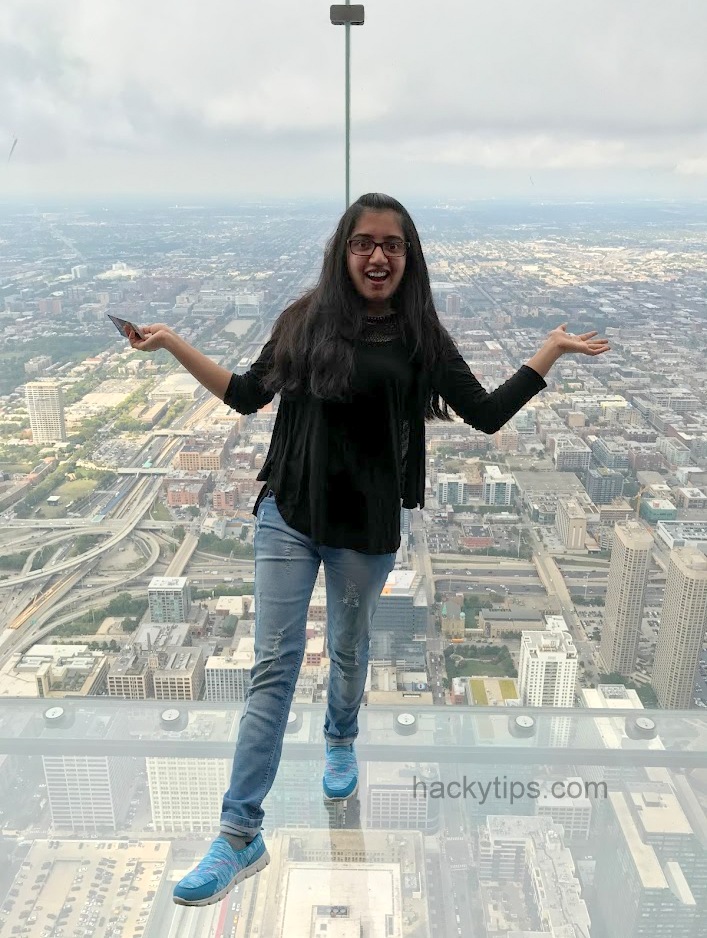 Skydeck Chicago is a 103rd floor, 1,353 feet tall building, open to tourists 365 days a year. Yes, including major holidays such as Thanksgiving, Christmas, Easter etc the building will be open for every single day.
Once you enter Willis tower, the Security check will be conducted and then an elevator will take people to 103rd floor in batches. This top floor is definitely breathtaking with its 360° view. Lake Michigan looks the best when you see it from 1,353 feet height.
The tall buildings showcase the cosmopolitan beauty of the windy city. Do remember that there will be a queue during busy days and holidays. The tickets can be booked online or bought at the front desk.
2)  Cloud Gate
Cloud gate is bean-shaped sculpture holding the pride of one of the great monuments of Chicago. Constructed in 2004 by Anish Kapoor, cloud gate is finely crafted with stainless steel plates to give shiny-mirror look.
The design was inspired by the liquid Mercury and entire shape can be seen by walking around and inside the bean. Cloud gate is designed to showcase the city skyline.
Cloud gate is located on top of the Park Grill and entry is absolutely free. The benches in the park help to sit back and enjoy the view.
3) BAPS Swami Narayana Temple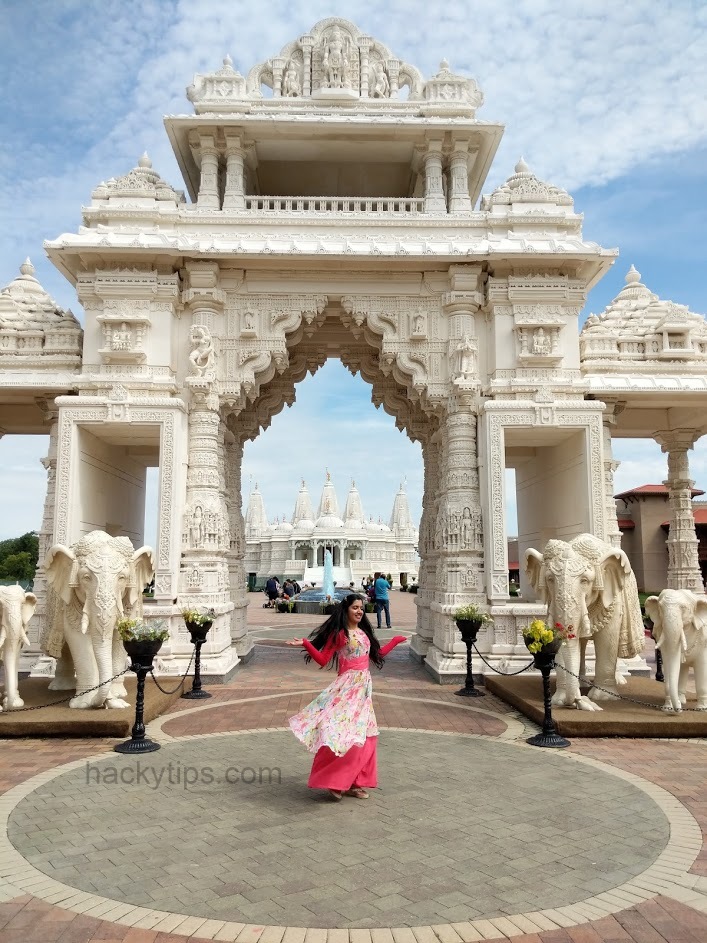 If you want to see how rich is India's arcitecture then you should visit BAPS. Hundred tons of Italian marbles were shipped to Gujarat, India, crafted by 2000 craftsmen, shipped back to the Chicago and then the pieces are assembled here.
Chicago BAPS temple is the true beauty and holds the legacy of almost 40 years. Temple is spread across 27 acres with a beautiful front yard, arch & elephants at the front end, and fountains.
The entry is free hence you can visit anytime depending on the business hours. Though the temple is open for visitors, Swami Narayan Darshan is restricted to particular timings.
Paid food & Water is available in the canteen managed by temple authorities.
4)  Navy Pier
If you visit Chicago then visiting Navy Pier is one of the must things to do. This iconic city landmark was constructed in 1916 and is spread across 50 acres. Inside Navy Pier, there are various attractions, food joints, shops, cultural hall, rides, cruises, and many other activities are available.
Many festivals, exhibitions, events, expos, special occasions are held at Navy Pier making it the most happening place in the entire Chicago. It is fun to visit Navy Pier along with family and kids.
5) Buckingham Fountain
Located in the center of Grant Park, Buckingham Fountain is one of the largest fountains in the WORLD! Buckingham Fountain is built to represent Lake Michigan.
It offers water shows during the day time, night lights in the evening and during winter it is decorated with the festive lights. Every on-the-hour 20 minutes of water show takes place where the water from the fountain shoots up to 150 meter high!
The night view of the park looks spectacular with colorful lights along with the beautiful view of the skyline.
6) River Cruise
Lake Michigan spread across the shore of the Chicago offers various water activities. Cruising is one of the hot favorite water sport for many tourists. Chicago offers a number of cruise services to choose from and hence there is no way you can leave the city without cruising across Lake Michigan.
The price of the cruising is approximately $35 to $40 per person depending on the cruising service. Some cruises charge more than this because of the benefits they offer inside the cruise.
Duration of sightseeing cruises ranges from 40 minutes to one hour. Tickets can be booked online and it is always advised to book well in advance.
You can even do Kayaking across the lake. Apart from this, there are speedboats, water taxis, Night boat tours, Fireworks tour, and many other water tours.
7) Chicago Theatre
Built in 1921, Chicago theatre is one of the oldest monuments of Chicago. This 98 years old building was one of the famous theatres during those days.
The auditorium is decorated with murals and bright chandeliers. Till today, this theatre hosts a number of shows along with popcorn and drinks.
Located at the heart of the city, Chicago Theatre offers fun-filled events to watch along with family and friends. Tickets can be bought at their official website or at the counter.
8) Downtown Chicago

Once you hit downtown Chicago, every block offers you the spectacular view of tall buildings. Famous buildings such as Trump international hotel, Willis Tower, Two Prudential Plaza, Aon Center, Chase Tower etc have made the skyline more beautiful.
You can walk to see city attractions and witness the rich architecture. Hop on buses are available to take you around the city but the fun of exploring on your own cannot beat the bus tour.
Evening walks are most enjoyable and sunset can be enjoyed as you walk through the streets.
9) Riverwalk
As already mentioned Lake Michigan has spread its wings throughout Chicago. Usually, there will be events happening at this place, such as rock band, Pet Shows, Talk shows and many other live activities.
There are many restaurants lined across the lake making your trip more delicious. On Saint Patricks Day they color this lake with green, thus making it look green everywhere.
10) Pizza
How can you miss the Pizza when you are in Chicago? Pizza has its own recipe but Chicago has its own traditional recipe. You will not get the same taste anywhere else in the world.
Usually called as Deep Dish Pizza, Chicago uses different pan, sauce, and ingredients to prepare the Pizza. There are only a few places where you can get the authentic Pizza and Giordano's is one of them.
Your tastebuds can notice the drooling amount of tomato sauce and cheese flowing through your mouth. I'm sure you will never forget the taste of this pizza for a lifetime.
11) Balaji Venkateswara Swami Temple
This temple is considered as second Tirupati temple after the original Tirupati temple in India. Venkateswara Swami (Balaji) is the main devotee along with Shiva, Durga, Ganesha, Hanuman, etc.
The place is calm and the poojas are conducted in south Indian style. The temple is huge and systematic, spread across acres. Paid food is available even during weekdays and on weekends they offer special south Indian food.
Plenty of free parking is available and entry to this temple is completely free. You can even bring your own food and have it at the canteen. They have kept an oven in order to help people heat the food.
12) Adler Planetarium
Adler Planetarium is the museum, especially for astronomy and astrophysics. Located on the northeast tip of Lake Michigan, Adler Planetarium is almost 90 years old.
Even after years, the museum is maintained well with cleanliness in order to provide systematic experience to visitors. There is a lot to see inside the planetarium and hence a minimum of 4-5 hours is required to cover it completely.
They offer various shows such as Destination solar system show, Imagine the moon,  Fight around the solar system and many other shows and exhibits will not fail to amuse you.
Tickets can be bought online or at the front desk. Food is available at the canteen.
13) Victory Monument
This monument is built to honour the Eighth Regiment of the Illinois National Guard, an African-American unit that served in France during World War 1.
There are 4 bronze panels and a soldier at top of the monument. During the annual memorial day, ceremonies will be held at this monument to show respect to martyrs and soldiers.
14) Art Institue Chicago
One of the greatest museums, Art Institute Chicago has the collection of thousands of art collections spanning centuries across the globe. It is located at Grant Park Chicago and is an absolute feast to art lovers.
Branz lions placed at the entrance of the museum welcome tourists to the wonderful world of art. There are almost 300k+ collections hence you need 4-5 hours to finish the museum tour.
15)  Water Tower
Chicago Water Tower is the second oldest water tower in the United States designed to pump water from Lake Michigan. Currently, it is being used as the monument to showcase artwork, photographs & film making.
From outside, this water tower looks like a castle situated at Michigan Avenue. Standing amidst the modern buildings, water tower looks like a European architecture. It's said that Water tower is the only building to survive from the Great Chicago fire 1871.  This has been increased the popularity of the tower and hence every year thousands of visitors come to visit this monument.