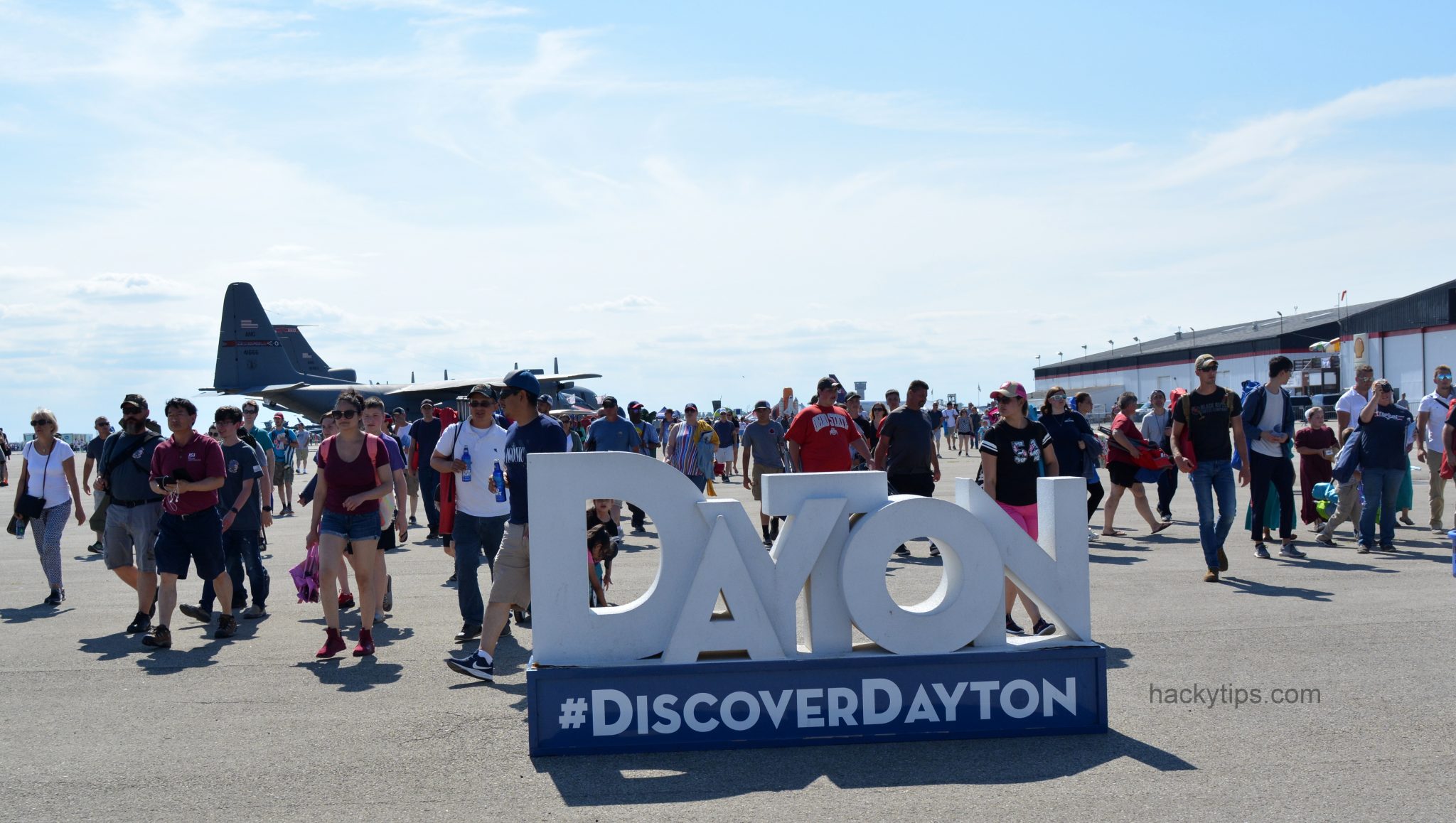 This summer we attended Dayton Airshow and I must say that it was one of the spectacular airshows I have ever attended. Planes were roaring all over the sky one after the other. The blue sky witnessed a number of different size and types of airplanes for a really long time.
Airshow starts around noon 1-2 pm and lasts for almost 3-4 hours. This year weather was not that cooperative hence the management had to do certain changes with parking systems.
The static displays at the spot can be enjoyed until the airshow begins. U.S Army military aircraft and other commercial aircraft will be lined up where you can actually go inside and have a look around.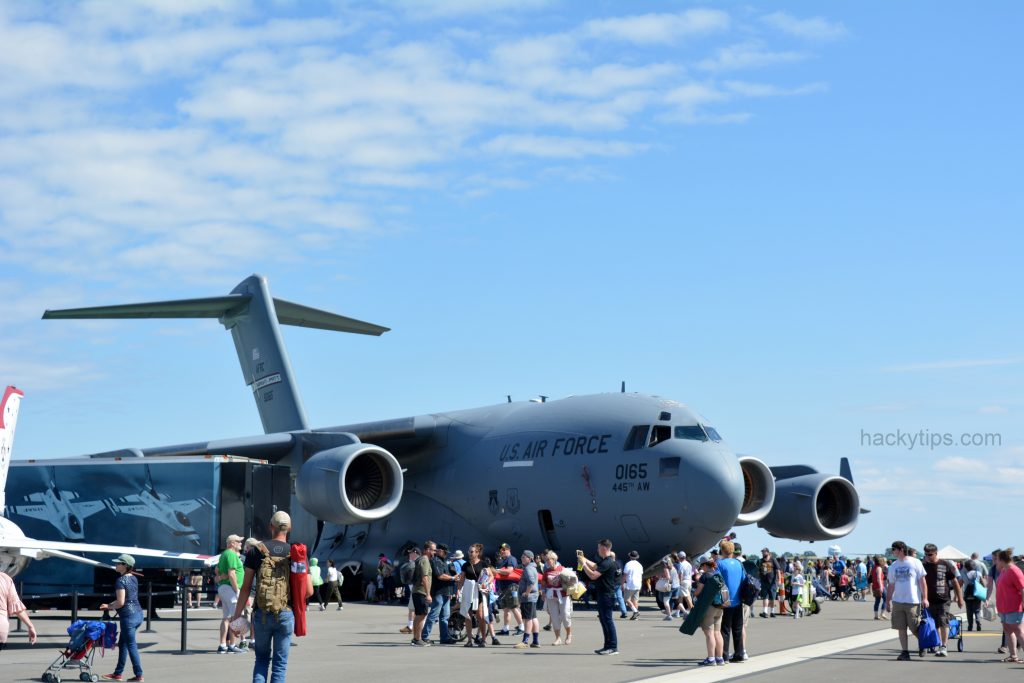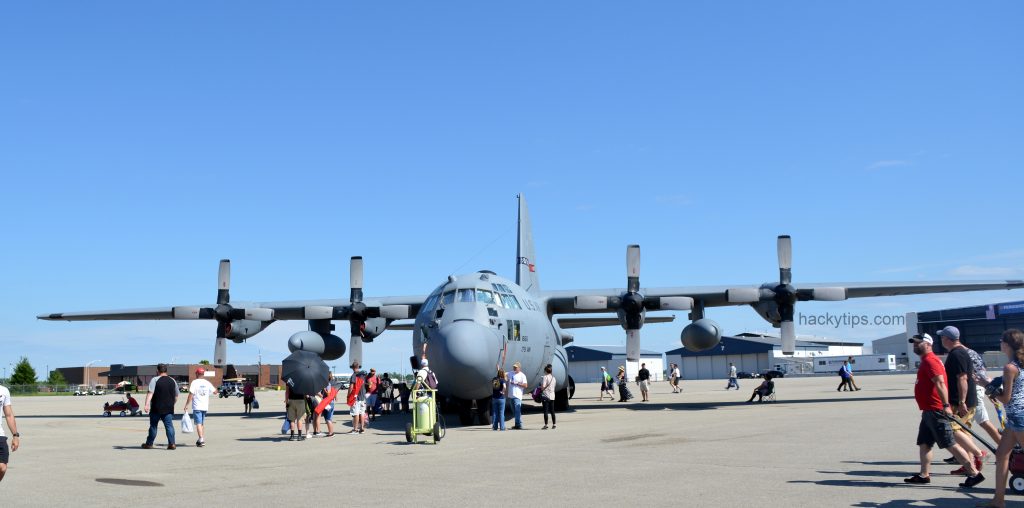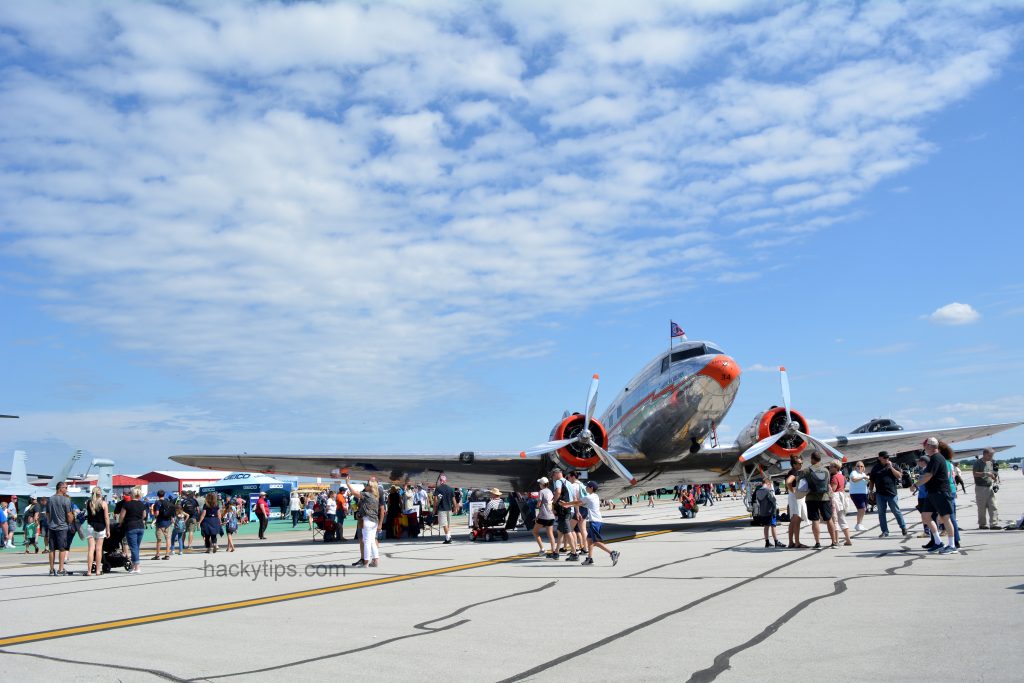 History
Vectren Dayton Air Show generally called as Dayton Air Show is an annual event held at Dayton, OH. Since Dayton is the hometown of Wright brothers, this airshow is a tribute to the history of aviation.
It started in 1910 and has years of history. The number of visitors is increasing every year. Expert pilots and trained teams take part in this show, performing some of the best stunts with Thunderbirds, Tuckers, thunderbolts and many others.
Dayton Airshow 2019
When we arrived at the Dayton International Airport, people were already lined up their chairs to watch the show. The show started around 12.30 pm with Sean Tucker cutting the ribbon for the show. Tucker spinned in the sky, rotated and showed acrobatics to the crowd.
Then came U.S. Army's Golden Knight's parachute team! This Army's official demonstration team showed some real parachuting skills. They just dropped down from the sky. It was a feast to watch them performing live. The crowd was cheering in excitement as they exhibited how beautifully parachuting can be done.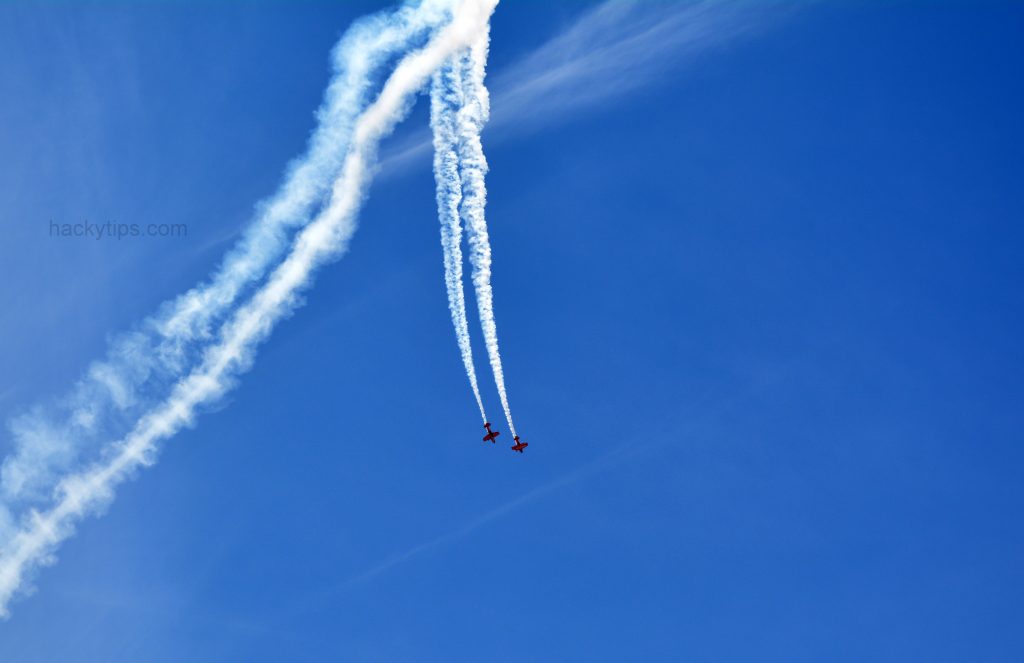 I was just wondering about the amount of expert-level needed to perform such acts. It cannot be achieved in a single day.
After around 15 minutes of excellent parachute show, GEICO Skytypers took over.
Skytypers used the planes which trained World War II Navy pilots. Six Vintage aircraft made their way through the sky got huge applauds from the crowd.
The excitement of this airshow left the whole crowd feeling proud about aviation. No matter how high or how difficult the path is one must make their own way to climb it. Watching this airshow was an inspiration.
Then there was a break! Not for the crowd but for the sky. Because the next show was happening on the ground. An aircraft engine was attached to the truck, it showed the fire, sound, and vibration of an aircraft.
The performance of this jet truck was stunning because of the 36,000 horsepower and 330 miles per hour speed.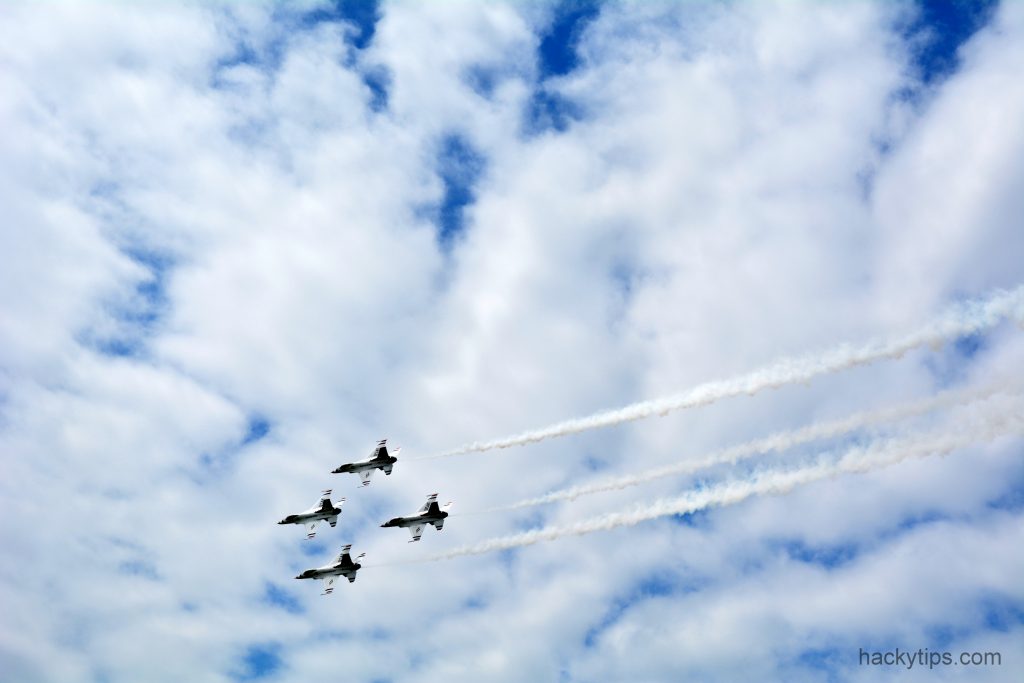 After this, the show on sky resumed with C-17 Globemaster III and KC-135 Stratotanker demonstration.
For the next 40 minutes, various teams gave their demonstration to keep the audience busy.
Thunderbirds Show
Thunderbirds are USAF Air Demonstration Squadron. They showcase the excellency of the Air Force and amount of training they put in bringing perfection while flying.
Acute choreography is what they have known for! They roar in the sky! They fly high giving goosebumps to every person watching from the ground. As they pass each other with a distance of just a few inches heart skips its beat. As they cross each other with full speed people just close their eyes in fear of crashing. No, that never happens! They are perfectly trained. The sound is just incredible, as if like the sky is vibrating.
This year due to bad weather there were doubts about thunderbirds performance. However, nothing stopped them. The brave pilots held their head high and showcased best of the acrobatics.
Things to know about Dayton Airshow;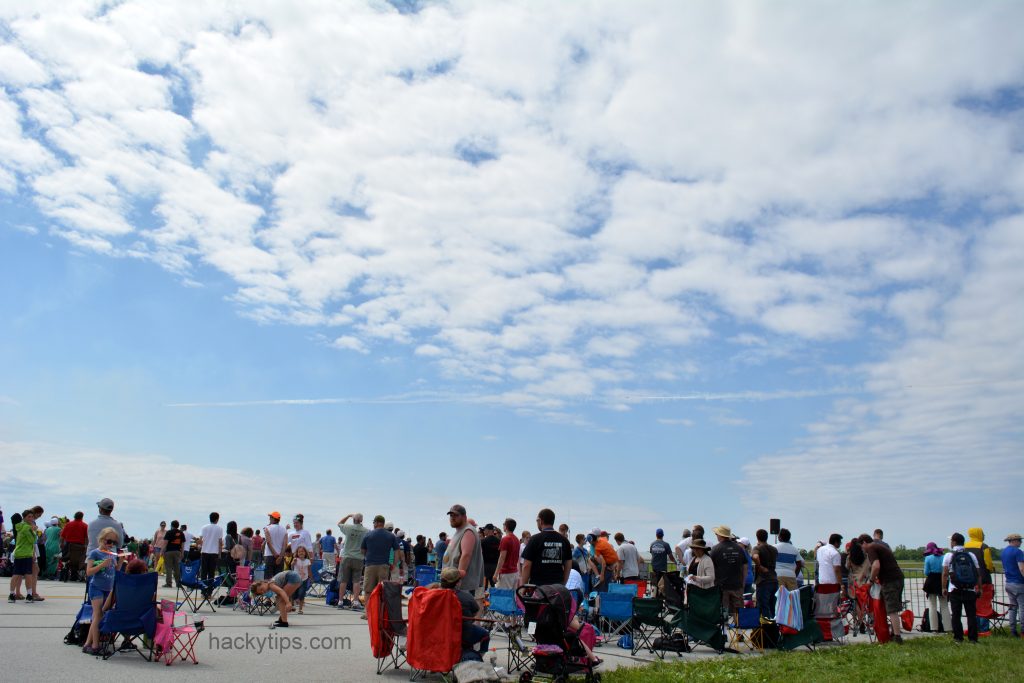 It happens every year around June-July. Check their official website for dates.
Tickets need to be booked in advance. They can be purchased online.
Usually, Kroger gives a discount for local citizens. Hence it is advised to buy tickets once you land in the city.
Seniors and kids (below 13) get discounts.
It is an open ground hence carry your own chair, umbrellas, water bottles, food etc.
Food is available on the spot and also you can carry your own.
Parking is free.
If you are in Ohio or planning to visit Ohio, add Dayton Airshow to your 'Things to do' list and thank me later 😀
I am taking my blog to the next level with Blogchatter's #MyFriendAlexa. This is my second post as part of this and I will be writing about Travel throughout the campaign. Find my 1st post here.