Hyderabad is known for pearls, Biriyani, IT Industry, Biscuits, and many other wonderful things. The city is warm and welcomes everyone who comes here in search of a job.
Along with that Hyderabad attracts a huge number of travelers every year. The history and arcitecture of this city are unique and different compared to other cities in India.
There are many worthy places to visit and a day would not be enough to take a round around the city. Whenever you are here don't miss these 10 things!
Here are the 10 things to do in Hyderabad;
1) Golkonda Fort
This Fort was built by Kakatiyas & then again rebuilt by Rani Rudramma Devi. This enormous stone fort is a living testimony for the kings who ruled and built our country.
Golkonda fort has spread for more than 10kms and built with strong walls. There is a tree inside this fort which is said to be 800 years old.
Golkonda has a mine where they used to extract diamonds. The famous "Kohinoor", "Regent Diamond", "Dariainoor" etc are said to be found in the surrounding regions of Golkonda. There are diamond cutting arches. If you stand below these arches and clap, it can be heard even after a km. This technique was used for communication purposes during those days.
2) Charminar
You knew this is coming right? After all, how to write about Hyderabad without mentioning Charminar? Yes! Charminar is one of the top things to see in Hyderabad.
Charminar is mainly known for its history and surrounding markets, attracts tourists with its architecture. Four Pillars have collaborated with a dome and there is Balcony in each dome to view the city from heights.
These Four Pillars opens into four streets where you can see people selling pieces of jewelry (Hyderabad pearls), Eatables and this market is known as Lad Bazaar.
Each arch (Pillar) has a clock which shows actual time & also they say that there is a tunnel underground which connects Charminar to Golkonda.
3) Ramoji Film City
If you are planning to visit Ramoji film city then you need at least a day time. There is so much to see and much to explore in this 2000 acres spread magical Cinema world.
If I say it is the UNIVERSAL STUDIO of INDIA, I guess it is not an exaggeration. As soon as you enter you can see beautiful fountains, Troms for the studio tour, gardens, lakes and many other beautiful spots where famous movies are shot.
Also, there are some performance, stunt shows, fun rides which you can explore. You can book your tickets here.
4)  Sri Rama Chandra temple – Ammapalli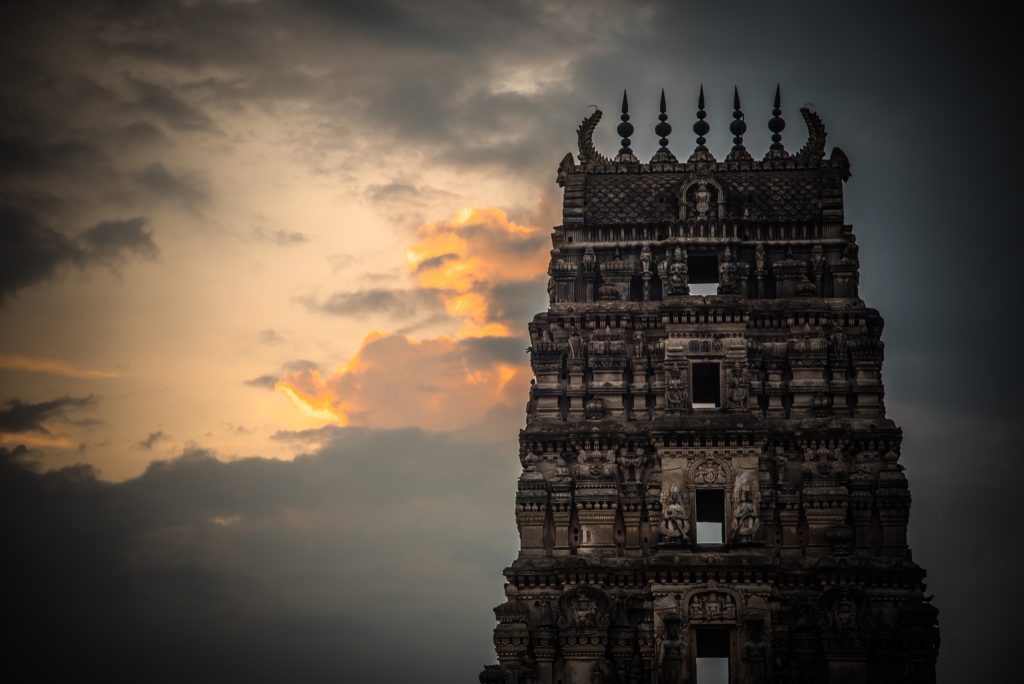 This is 30kms away from Hyderabad. Why I'm listing here because if you have enough time and looking to see some nice place around Hyderabad then this temple is the one.
Sri Rama Chandra idol in this temple is 1000 years old and Rama, Sita & Lakshmana idols are worshipped daily.
This is one of the famous shooting spots in Tollywood.
5) Bhongir Fort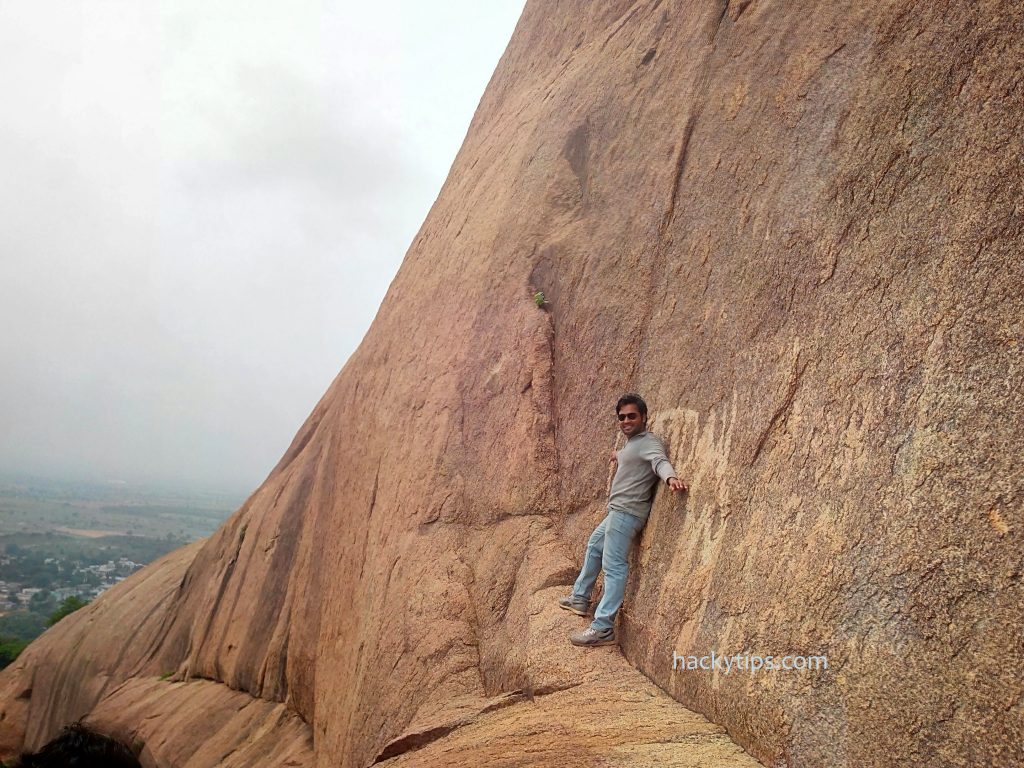 Almost 2 hrs from Hyderabad, Bhongir Fort is located on an enormous rock. Once upon a time ruled by Musuniru Nayakas, this Fort provides a nice city view from the top.
Either you can climb the rock (Which is difficult) or take stairs (sculpted in rock) to reach Fort. The entire rock is a single rock & looks like a huge mountain!
Be ready to climb a lot many stairs and avoid going in hot days. Carry snack & water which will be required once you reach the top.
6) Chowmahalla Palace
This is the Palace where Nizam's used to live during their time. This Palace has a beautiful interior making it a place for royal living. There is a collection of Photos, Cars, and other things which were used by Nizams.
There are different sections in this Palace such as Council Hall, Drawing Room, Roshan Bangla, Watch Towers, Afzal Mahal etc. Each of these has its own glory and highlight architectural ingenuities.
There is an entry fee to see this Palace and is very minimal.
7)  Nehru Zoological Park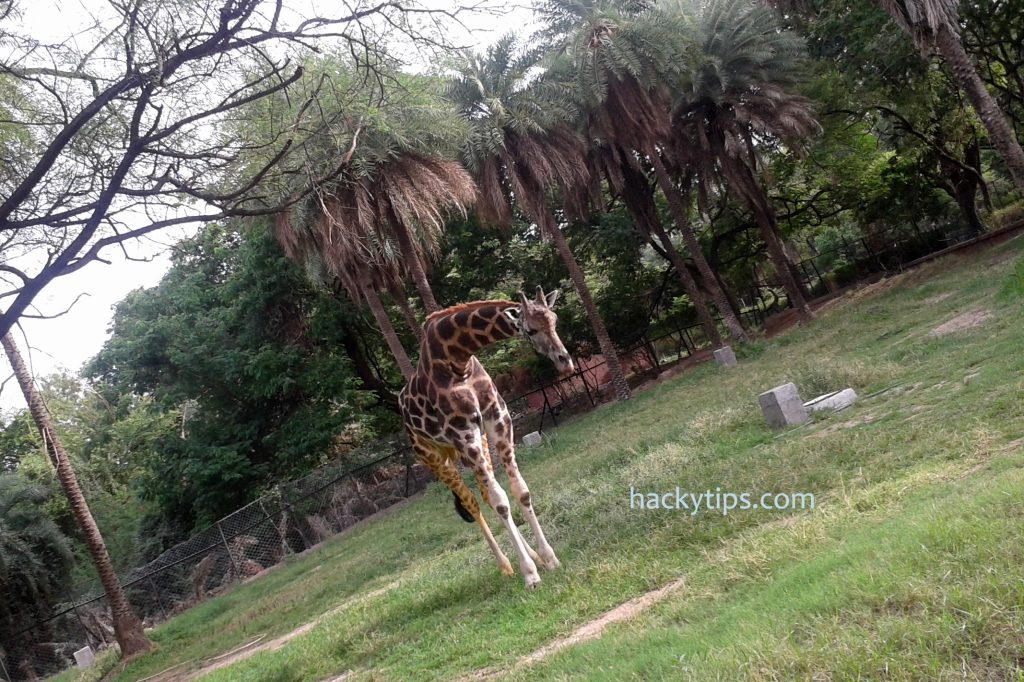 If you are visiting with family then this place will really make your Kids enjoy. There are a variety of Animals and Birds making it one of the largest Zoo.
There are battery-operated cycles available if you want to explore the Zoo on wheels.
8) Lantern Festival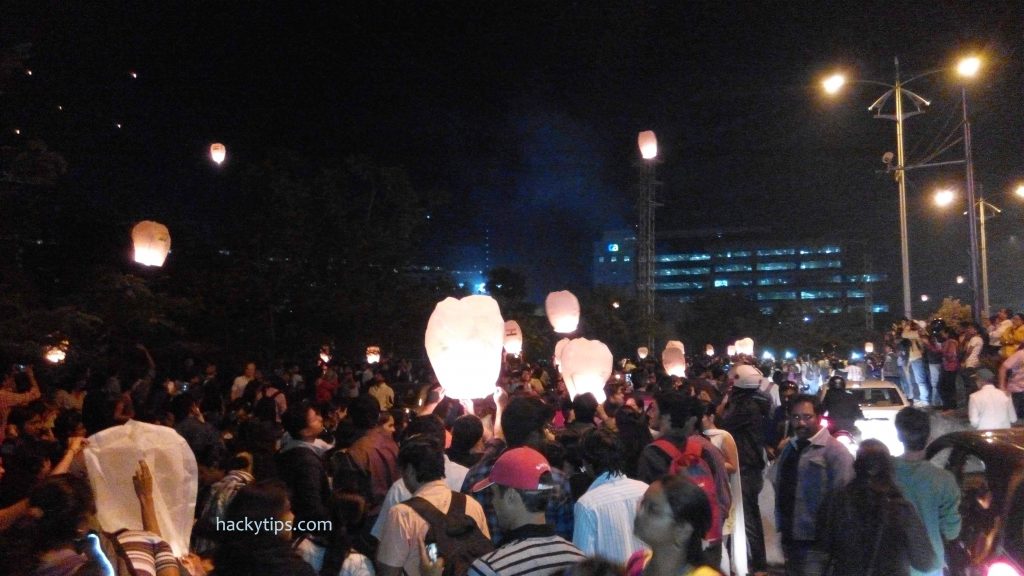 This is one of the biggest Lantern festivals in Hyderabad. Thousands of flickering lanterns flee into the sky making it a spectacular night view.
Many people will gather to be part of this festival. Also, there will be Food, DJ, music, and performances to make the event more fun.
There is a ticket fee for this event and the free lantern will be given to every participant.
9) Salar Jung Museum
This is one of the National Museums in India. Salar Jung family gave their collections (Paintings, manuscripts, ceramics, statues, clocks, antiques, clothes, ornaments and many other things) to this museum.
It is very vast and you need at least 4-5 hours to explore.
10) Snow World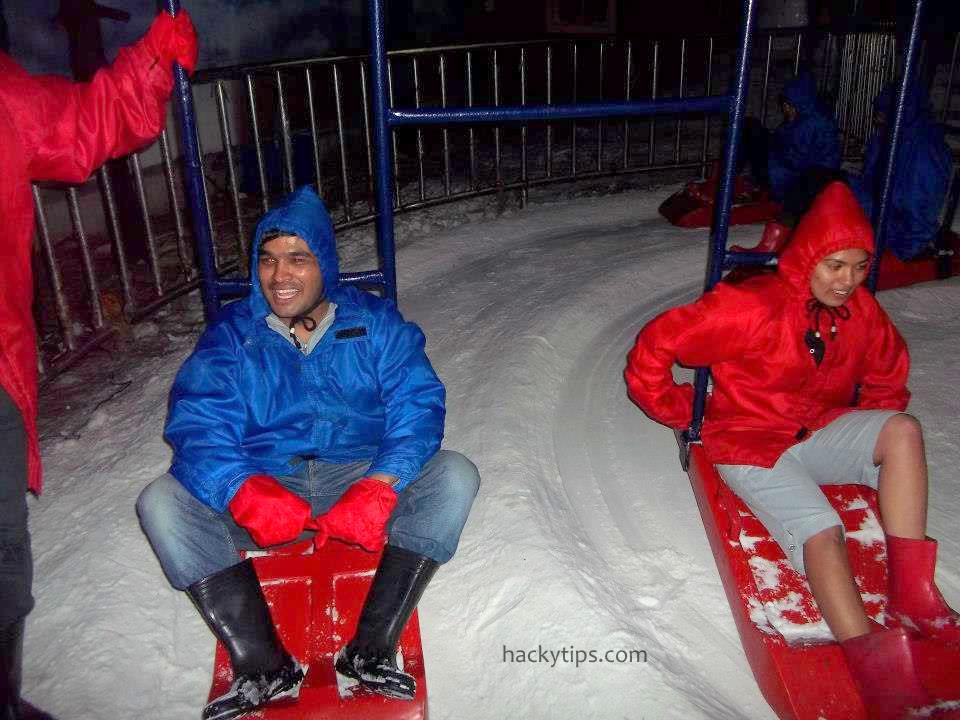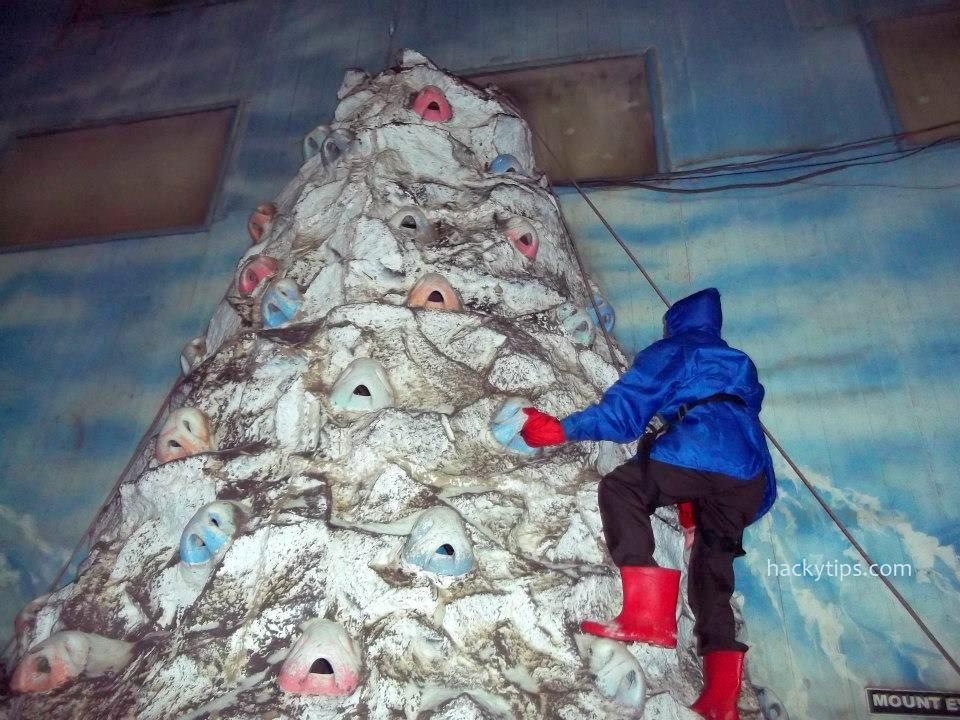 Snow world is the famous amusement park in Hyderabad. Almost 17000 sqft of the area is filled with naturally created snow making it one of the wonderworld for fun-filled activities.
You can visit the Snow world with family and experience Snowslide, Snow Merry-Go-Round, Snow sculptures, snow basketball, Snow Mountain, Snow valley Ball, Snow Dancing, Ice Hotel etc. There is an entry fee to the Snow world which can be taken either online or directly at the location.
Wrap yourself in some warm clothes. Also, the snow world provides Jacket, Gloves & Shoes.
Like it? Pin it! 🙂