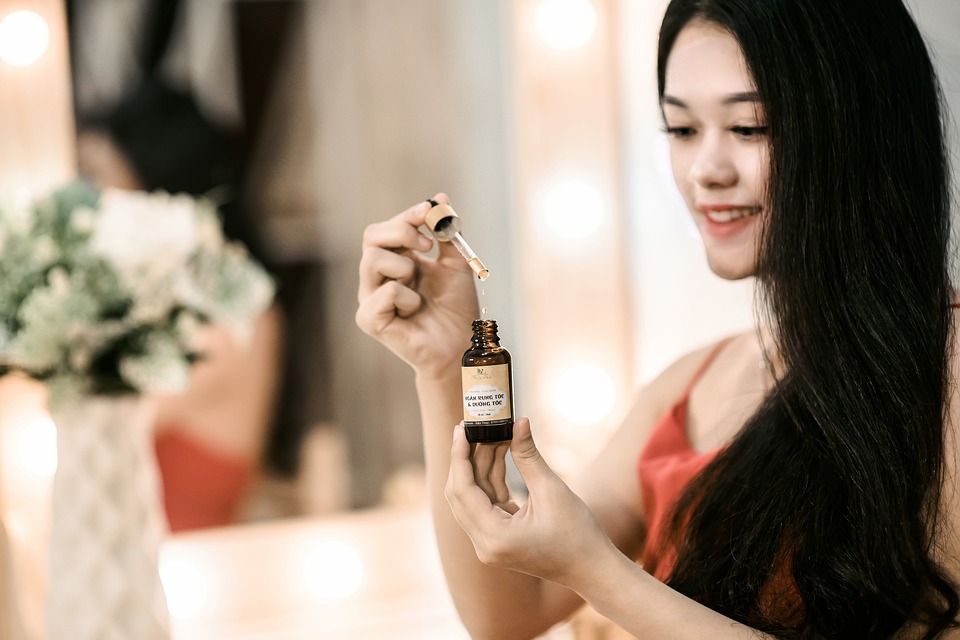 When it comes to skincare most of us forget the most important skincare product, face serum! Serums work like a magic ingredient on skin. Especially people with oily skin should consider adding serums to their skincare guide. The lighter consistency of serums won't make you feel greasy like other moisturizers. Face serum works like a moisturizer with a lighter consistency. Also, serums contain a higher concentration of active ingredients compared to moisturizers, which dive deep into your skin treating it in all possible ways. Since oily skin is prone to acne, pimple, breakouts and many other skin problems, adding serums to a daily skincare routine is the wise decision.
Hence it is very important to keep an eye on ingredients because ingredients define the quality of serums. Also, some ingredients may not be suitable for oily skin. Most of the times people struggle to pick the best serum because they don't know what works better on their skin. We are making your job easy! Here is the list of best serums to help you choose the best one!
Best Serums for Oily Skin;
1. OLEHENRIKSEN Truth Serum®
Truth Serum from Ole Henriksen is like a multivitamin to your skin. This serum brightens and tightens the skin along with providing all-day hydration. Along with Vitamin C, Truth Serum is enriched with orange and green tea extracts thus making it one of the best oil-free serum. The light consistency of Truth Serum dives deeper into skin cells almost immediately. A small drop is enough to cover the entire face hence it can last for months depending on the usage. You can use this along with makeup or as a morning or night skincare routine.
Pros:
Brightens the skin
Lasts for a longer time
Helps to fade pigmentation and dark spots
Absorbs on the skin super quick
The light citrus scent feels great
Keeps skin hydrated and soft
Cons:
The product is very gentle hence the results will take time to affect.
2. Sunday Riley Good Genes
As the name states, Lactic Acid is one of the main ingredients of this serum. Lactic Acid helps to exfoliate dead skin cells, unclogs pores thus leaving the skin softer. Regular use of this serum can help to even the skin tone. Also, the fine lines and wrinkles which appear over the years can be removed with the help of Good Genes Serum. This serum can also be used like a primer while applying makeup. Leaving on the skin for 10 minutes works like deep detox facial.
Pros:
No redness and breakouts
Helps to fight acne and lightens acne scars
Leaves skin soft and glowing
Works better with Luna night oil
Smoothens the skin texture
Cons:
3) Caudalie Radiance Serum

Caudalie Radiance Serum is non-photo sensitizing, non-comedogenic along oil-free formula. Viniferine is the key ingredient of this serum, a natural extract of grapevine sap used to treat dark spots. This serum is mainly known to treat dark spots but along with that, it helps to even the skin tone. Use it in the morning and night along with your regular cream.
Pros:
Fades dark spots
Feels light and refreshing on the skin
Whole day moisturization
Skin looks plump and healthier
Prevents breakouts
Cons:
None
4) Drunk Elephant Night Serum
This fabulous night serum removes the dead skin cells by gently dissolving them and helps in natural collagen production. As a result, the skin looks younger, fresher, and healthier. Signs of aging will be visibly improved by the regular usage of Drunk Elephant serum. Powerful acids such as glycolic, lactic, tartaric, citric, and salicylic acids blended along with raspberry extract producing the most effective skincare product.
Pros:
Formulated well in order to neutralize the irritation caused by various acids.
Paraben-free, sulfate-free, cruelty-free, gluten-free
Exfoliates skin without drying it
Sebum production will be controlled
Pore minimizer
Skin feels soft and nice by morning
Cons:
None
5) The Ordinary "Buffet"
Buffet serum is one of the best products from The Ordinary. The unscented serum is easy to apply on the cleansed skin. The product is the result of a comprehensive array of studied technologies to target multiple skin problems. The buffet is known to cure breakouts and aging problems such as fine lines, wrinkles, pigmentation, large pores, etc.
Pros:
Immediate results
Price is within the budget
Peptides help with many skin problems
Improves collagen production
Cons:
None
6)
Seoul Ceuticals Day Glow Serum
Seoul Ceuticals Serum is created using Vitamin C as the main ingredient. Natural ingredients such as Organic Aloe, Orange stem cells, Organic jojoba oil etc make this serum one of the best for people with oily skin. For better results apply this serum after cleansing the skin thoroughly. It helps to reduce the appearance of fine lines, wrinkles, and other skin aging symptoms.
Pros:
Skin looks more bright and younger
Absorbs quickly on the skin
Provides natural glow
Reduces acne and breakouts
Easy to apply
Cons:
None
7) Hyaluronic Acid Serum
Hyaluronic acid is known to treat skin problems such as burns, rashes, breakouts, wounds, and ulcers. A serum is created using Hyaluronic acid as the main ingredient to cure skin related problems. It improves the skin texture and overall skin health will be improved after regular usage.
Pros:
Maintains skin moisturization for a longer time
Avoids skin ageing problems
Reduces skin bumps and acne
Controls oil production
100% pure
Paraben-free
Cons:
Works better in humid conditions.
8) Klairs Freshly Juiced Vitamin C Serum
Klairs has introduced multifunctional Vitamin C serum along with natural ingredients to clear up acne, acne scar, prevent breakouts and minimize pore. Along with that, it helps to clear brown spots and pigmentation. A drop of this serum feels like freshly juiced lemon which energizes and rejuvenates the skin cells. If it is not stored in a cool place it changes color! But you can continue using it for a year because the color change has no effects on the quality of the serum.
Pros:
Provides antioxidant treatment
Protects skin from UV damage
Improves skin tone and texture
Non-comedogenic
Cons:
If it is not stored in the fridge it turns brown to yellow and is not safe to use after a year.
9) PURITO Centella Green Level Buffet Serum
Centella extract in this serum boosts collagen synthesis and activates cell tissues to calm trouble scars. Peptides help to improve wrinkles, helping to replenish the skin evenly. It helps to calm the skin from acne and pimple breakouts. Purito serum is also known to minimize pores thus helping skin breathe freshly.
Pros:
49% Centella extract makes it more effective
Certified by Environment Working Group (EWG)
Suitable for sensitive skin
Whitens the skin tone
Cons:
Pump bottle system increases the percentage of wastage
10) The Ordinary Niacinamide
Another oil-free serum from The Ordinary. Niacinamide 10% + Zinc 1% regulates sebum and minimizes pores. Niacinamide is known to reduce skin blemishes. When Niacinamide is combined along with Zinc it helps to balance the sebum activity. Niacinamide also brightens the skin tone. It can be used along with moisturizer for better results. Oil-free formula suits for people with oily skin.
Pros:
Lightweight and absorbs fast
Silicone-free
Gluten-free
Cruelty-free
100% Vegan
Cons:
None