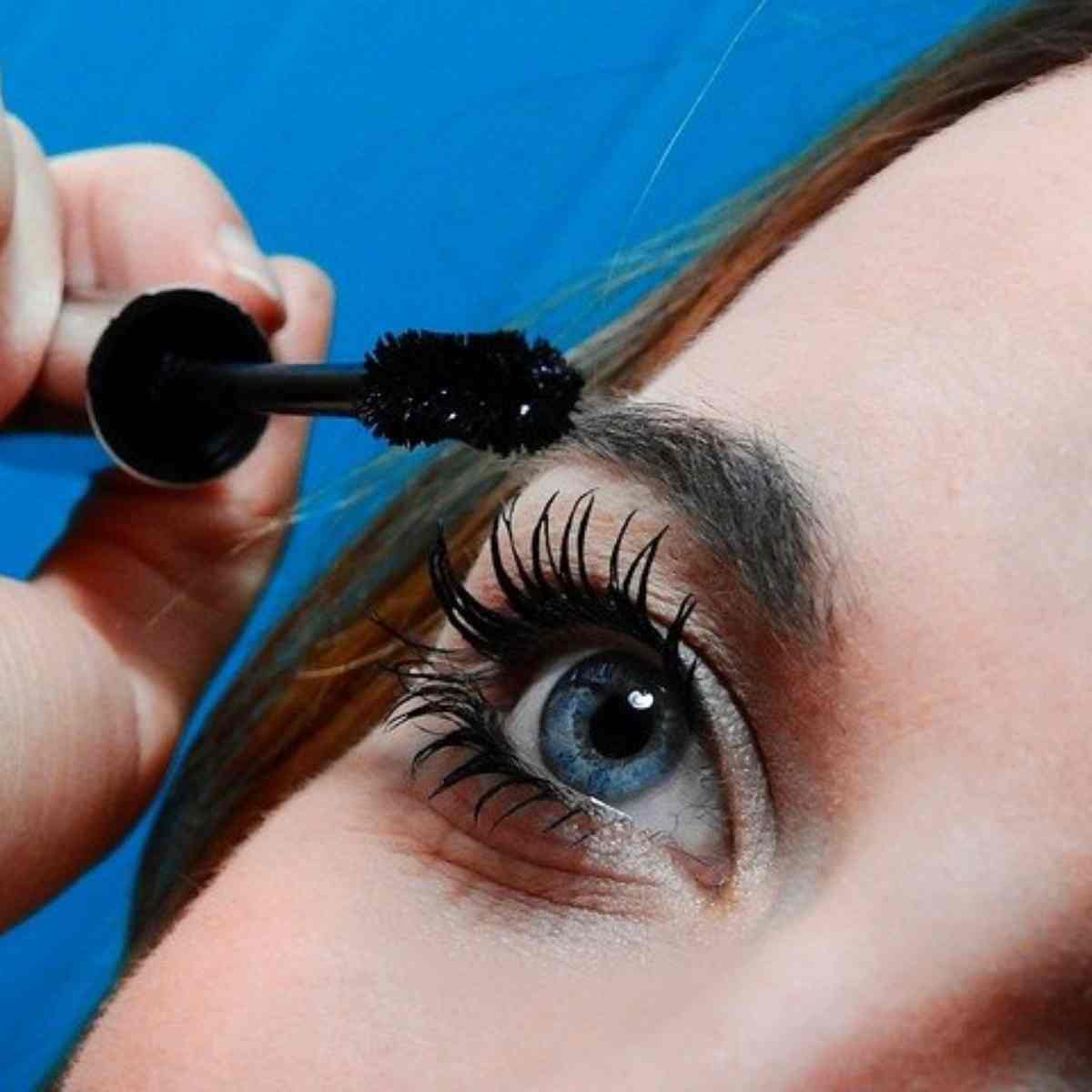 When you have the right Volumizing Mascara, you don't need fake eyelashes to make your lashes look full and volumized. Volumizing Mascaras gives instant volume hence you can roam all day looking naturally bold. With the 2-3 coats you can say goodbye to glue eyelashes that make your eyes feel heavy and tired.
In this post, we have picked the 15 best volumizing Mascaras with good reviews from hundreds of customers.
1) Covergirl Lashblast Volume Waterproof Mascara
This uniquely designed Mascara from Covergirl lifts both lashes and eyebrows from roots. Giving whole length cover from root to tip, the lashes look naturally black and full of volume. It won't smudge or flake hence it is comfortable for daily use. Use Covergirl Lash Blast Lash & Brow Serum, infused with Bamboo extract and Castor oil, along with this Mascara for healthier-looking brows and lashes.
Pros:
Four different shades are available (Black, Brown, Translucent, Very Black)
BBest Mascara Within budget
Waterproof
100% Vegan
Cruelty-Free
Cons:
Dries out quickly in bottle
It is hard to remove
2) Too Faced Better Than Sex Mascara
The brush of this mascara is shaped like an hour-glass that makes the mascara application process much easier and comfortable! With one single coat, you can easily make your lashes look lengthier, fuller, and darker. Two coats can create a magic that you cannot even imagine! It comes in a rare diamond-studded packaging making you feel it is better than sex!
Pros:
Waterproof
Sulfate-free, paraben-free, and cruelty-free.
Travel size mini mascaras are available
Cons:
None
3) Rimmel London Reloaded Scandaleyes Mascara
This Mascara by Rimmel London is formulated with instant volume and zero clumps. There is also extreme black for people with thin lashes so you can pick the mascara shade depending on your need. Rimmel London Reloaded Scandaleyes Mascara is the best drugstore mascara that pumps your lashes by lifting them by roots and giving enough length to look bold.
Pros:
Budget-friendly Mascara
Easily comes off with makeup remover
Cons:
None
4) IT Cosmetics Lash Blowout Mascara
IT Cosmetics crafted this Mascara with sexy that wins eyes. Not only the look, but this mascara blows your lashes with its ultimate quality. It is crafted with a conditioning formula that intensifies the saturation of super black pigment for a bold lash look. It helps to lift the eyebrows and separate lashes without smudging the look. If you are looking for the best mascara for length and curl then here go for it!
Pros:
Suitable for sparse, short, and straight lashes.
Saloon inspired microsphere round brush
Best for length and curl
Cons:
5) Nars Climax Mascara
Nars Climax Mascara is here to give you the dramatic, smudge-proof look with a feather-touch formula. It moisturizes the lashes hence there is no fear of drying out too quickly! Best for thickening lashes and instant curl, Nars Climax Mascara is easy to apply with its long brush.
Pros:
Full-bodied brush with ribbed bristles
Free of Parabens, Sulfates, and Phthalates
Instant curl bast-to-tip
Cons:
6) Urban Decay Perversion Volumizing Mascara
This mascara helps to build volume with its intense black pigments for feathery, fanned-out lashes. You can easily apply 2-3 coats of Urban Decay Perversion Volumizing Mascara without clumping or smudging. The brush can reach each and every lash with its fluffy grip providing rich volume. Perversion Mascara is crafted with the best drugstore formula, marine collagen, and honey extract hence nourishes and protects your lashes.
Pros:
Paraben-free, Cruelty-free
Easy to apply
Suitable for long-wear
Cons:
7) Clinique High Impact Mascara
Classic Mascara that helps to volumize and lengthen each and every lash. Simply start applying at lash roots, wiggling brush up to lash tips. Repeat to build. Holding the wand vertically helps for lower lashes. Easily get rich, intense color for long wear. There are two colors available in this type; Black and Brown.
Pros:
Suitable for all skin types
Two shades are available
Cons:
Not waterproof
It will smear after some time (too much sweating or rubbing eyes!)
8) Diorshow Lash Extension Effect Buildable Volume Mascara
Dior has produced its new generation Mascara that is enriched with microfibers. Most of the mascaras fry out when you brush in the container—this adds air that can dry out the mascara. However, Diorshow Lash Extension Mascara is patented with AIR-LOCK wiper that prevents the formula from being in contact with the air, keeping the mascara from drying in the tube. It helps to smooth lashes along with volumizing and thickening.
Pros:
Stays fresh at every application
Lasts longer
Available in three shades
Cons:
None
9) Yves Saint Laurent Mascara Volume Effet Faux Cils
A luxurious mascara that helps to create saloon-styled eyelashes including lengthening and volumizing of lashes. This Mascara by Yves Saint makes your eyebrows or eyelashes look fuller without smudging or clumping. Its flake-free formula helps to apply coat after coat without damaging the look.
Pros:
Enriched with pro-vitamin B5
Non-drying formula
The nylon fiber brush builds luscious volume
Cons:
None
10) Clinique High Impact Extreme Volume Mascara
Over-the-top brush is the speciality of this mascara. It's an easy applicator covering lashes from root to tip. Pigment-enhancing ingredients in this mascara, create rich, intense colors so that it's easily buildable to achieve the bold look.
Pros:
Suitable for contact lens wearers
Safe for sensitive eyes
Ophthalmologist tested
Cons:
11) L'Oreal Paris Voluminous Makeup Lash Paradise Mascara
It is time to take your lashes to paradise! This award-winning Mascara by L'Oreal Paris provides 15x thickness that leaves your lashes thicker and fuller. The brush contains more than 200 bristles and is wide eyed hence you can create your desired look instantly. Mascara known for providing both volume and length won't disappoint you!
Pros:
Variety of shades are available
Best Waterproof Mascara
Smooth glide with a black velvety formula
No flaking, smudging, and clumping
Single coat is enough to do the magic!
Cons:
None
12) Smashbox Smashbox Superfan Fanned-out Mascara
One of the best long-lasting Mascara, Smashbox Smashbox Superfan Fanned-out Mascara stays on your lashes for 12 hours. Double bristle brush lifts the lashes from root creating a fanned-out look without any heaviness or clumping. Whether it is eyebrows or lashes, it easily glides on lashes even after two-three coats.
Pros:
Lasts for more than 10 hours
360° Precision double-bristle brush
Free from Parabens, Phthalates, Oil, Fragrance & Silicone
Cruelty-free
Cons:
None
13) Estee Lauder Sumptuous Extreme Mascara
For seductive eyes, go for this Sumptuous Extreme Lash Multiplying Volume Mascara that makes your lashes multiply, magnify, and grow to extremes! Oversized Brushcomber separates the lashes like comb. This brush has two types of bristles – flexible fibers to carry maximum formula; solid fibers to comb and separate for separated definition.
Pros:
Ophthalmologist-tested
Fragrance-free
Suitable for contact lens wearers
Lifts, lengthen, and curls the lashes instantly
Easily removable
Cons:
None
14) Maybelline Lash Sensational Washable Mascara
Lash Sensational Mascara has a huge fan base because of its superior quality and affordable price. Its curved brush with 10 layers of bristles helps you create a fanned-out look right at your home! You can create a simple natural look with one coat or an iconic bold look with multiple coats. One perfect Mascara that gives your lashes length, volume, definition, and curl.
Pros:
Available in multiple shades
Works on all lash types
All-day wear Mascara
Ophthalmologist tested,
This Mascara is safe for Contact lens
Cons:
15) Essence Lash Princess Sculpted Volume Mascara
Essence has introduced four mascaras that are unbelievable in quality. The conic shape fiber brush sculpts individual lashes for definition & volume, without clumps or globs. Essence Lash Princess Sculpted Volume Mascara is Budget-friendly that comes for just $5 hence no need to empty your wallet on huge deals.
Pros:
Lasts ALL-DAY
Long-Lasting Mascara
Affordable price
Cruelty-free
Cons:
This post contains affiliate links to products. We may receive a commission for purchases made through these links.