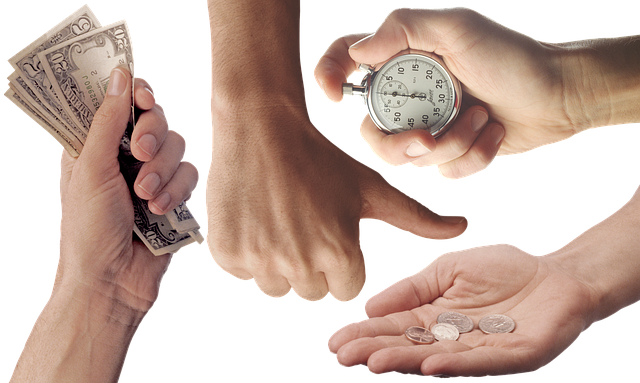 Are you trashing your receipts? NO, DON'T THROW YOUR RECEIPTS. Because there are apps that give you money for uploading receipts. Yes, you read it correctly. There are a few apps where you can earn just by scanning receipts. All you have to do is keep your receipts safe, upload them to apps before they expire, and earn points for every receipt. When the points reach a defined limit you can redeem them through gift cards and cashback. These gift cards can be anything from Starbucks to Amazon so overall it is a good deal without spending a single penny.
Since groceries are the biggest and most mandatory expenses in every household, getting receipts weekly is not a task. When we are spending so much why not earn a few bucks from it? You can upload any kind of receipt to these apps. Grocery and Fuel receipts, Restaurant bills, Uber receipts etc. can be uploaded in one step.
Here is our list of 10 free apps that awards you little money for uploading the receipts.
This article contains;
10 Apps To Scan Receipts And Get Money
1) Ibotta
Get cash back on everyday purchases with Ibotta. Check Ibotta before you shop, travel, dine out or buy from an app to earn cashback on an eligible purchase! They work with leading brands and retailers to help you save money without the hassle of traditional coupons, discounts, or promo codes. Ibotta has thousands of grocery stores, of which major ones are Walmart, Uber, CBS, Hotels.com, Costco, Target, Kroger, Best Buy, Walgreens, and many more.
Referral code for ibotta – eecwdcl – You will get bonus points.
HOW IT WORKS:
Install App and

Register

.
Find Cash Back Rebates and add the offers to your account.
You can add offers for both in-store and online purchases.
Go Shopping – Buy the things you already added to your account.
Redeem Rebates – Scan and upload your receipts.
Get Cash Back – Cash out via PayPal, or Venmo or choose from a variety of gift cards!
PROS:
Pay with ibotta option helps you to earn more points every time you spend.
Easy payments options including Paypal
CONS:
Cashback is very less (In cents on most of the products)
2) Checkout51
Checkout51 is a free grocery savings app that saves you money and time spent on grocery coupon hunting! Offer rewards are updated weekly to save you money on grocery and household products. All you need to do is to save the receipt to upload it into this app. Checkout51 team will send a check to your address once the savings reach $20. You can view your balance anytime in the app.
HOW IT WORKS:
Install App and

Register

Browse and add the offers that are updated every Thursday.
Buy the products from any store.
Take a photo of your receipt to redeem your offer.
Earn cash back!
PROS:
A good amount of cashback on every purchase.
Along with Paypal, there is a check option for cashouts.
CONS:
If the account becomes static for some time the earned money will be nullified.
You can redeem the cash only when it reaches $20
3) Shopkick
Shopkick is the shopping app that rewards you with FREE gift cards for the shopping you already do! Starbucks, Walmart, Sephora, Amazon, and many other gift cards can be earned. Open Shopkick when you're at home, the grocery store, or the mall and start earning points (called "kicks"). Redeem those kicks for gift cards and cool products. It also gives kicks every time you walk into a particular store and scans the products from the list.
Referral code for Shopkick – BLUE724479 – You will get 500 bonus kicks.
HOW IT WORKS:
Install Shopkick App and Register.
Turn on your phone Bluetooth, and open the Shopkick app whenever you are entering the retail store.
Shopkick provides points(Kicks) for walk-ins, scanning particular items and receipts.
Cash in those kicks for free gift cards to Starbucks, Walmart, Target, Sephora, Best Buy and more!
PROS:
Walk-ins are an easy way to earn kicks
Most of the kicks can be earned just by scanning the bar code (No need to purchase!)
CONS:
There is no cashout option. You will get only gift cards.
4) Swagbucks
This is an online rewarding website that gives points (called SB) for online activities like watching videos, surveys, shopping, playing games, etc. There are multiple activities through which you can more SBs. They also release Swag codes every day to help their members to earn swag points. This is the easiest way to earn money without much effort.
HOW IT WORKS:
Register to Swagbucks App using this

link

.
Take surveys, watch videos, shop, and earn SBs.
Subscribe to swag codes to get free swag codes every day.
Redeem your SB anytime for $5 – $25 gift cards for Amazon, PayPal, Target, Walmart, Starbucks, and more.
PROS:
Along with shopping, SB can be earned via surveys, watching videos, etc.
You can even redeem SB for money.
CONS
It takes a longer time to reach the redemption limit.
5) Fetch Rewards
One of the easiest ways to earn money is by scanning your receipts. Fetch Rewards App gives points to each receipt you uploaded, once these points reach a certain limit, you can get redeem them. 10000 points are equivalent to $10 so you can reach the goal easily by frequently uploading the receipts. More points will be on your way for big joint shops such as Costco, Ikea etc.
Referral code for fetch rewards app – U3UBW7 – This gives you instant 2000 points.
HOW IT WORKS:
Install

Fetch Rewards App

and Register with your details.
Upload the receipts.
If you have bought any items from the offers list then you will get the listed offer points. Otherwise, the points will be added only for your receipt.
Once you reach 10000 points you can redeem the points.
PROS:
For every receipt minimum of 25 points will be added. Even if the receipts are expired.
There is an option for charity. Instead of redeeming you can give the points to charity.
Instant approval of receipts
CONS:
Receipts have to be uploaded within 14 days. Otherwise, they will fetch you only 25 points.
6) Receipt Hog
Receipt Hog is another scan receipts and earn app which lets you simply upload the receipts into the app. Every receipt is accepted and you will earn coins based on the total amount spent on the receipt. The more you spend, the more coins will be added to your account. Along with coins few receipts will give you free spins. You have the option to win more coins using free spins. The minimum point to redeem is 1000 which is equivalent to $5.
HOW IT WORKS:
Install App and Register
Start uploading receipts
Make sure your receipt is approved. Sometimes they get rejected and you need to upload them again.
PROS:
Hassle-free steps to earn money from receipts
You can reach higher levels and earn more coins
CONS:
Only three redeem options; Amazon, Paypal & Visa
Survey at the end of each upload with no coins
7) Google Opinion Rewards
This is one of the simple and most popular methods when it comes to earning rewards. In the Google Opinion Rewards app, you need to take surveys to provide your opinion which in turn gives you Google Play credit. All the surveys are mostly general hence no need to worry about personal data. This play credit can be used for any purchases in Google Play.
HOW IT WORKS:
Install Google Opinion Rewards App and sign up with your email.
Complete the available surveys to earn credit.
Surveys can appear at any time.
PROS:
You can purchase games available on Google Play using this credit.
This credit can be used anywhere on the Google App (Youtube, Apps, Books etc.)
CONS:
The credit will be expired at the end of the year. There will not be a rollover.
Through these surveys, Google collects data. Not personal data but general data collection.
8) Crownit
Crownit is an Indian-based App that helps to earn money through receipts and surveys. Crownit helps brands and agencies with market research and quantitative needs. A survey of the length of 10-20 mins can minimum of 100 INR. Uploading bills, and completing surveys will help you earn scratch cards, and win amazing rewards.
HOW IT WORKS:
Install the App and Register
Upload bills to the App. These bills can be anything from a restaurant to a water bill.
The cashback will be added to the Paytm wallet.
PROS:
Crownit is India's only legit App that pays for Surveys and receipts.
The process is easy and linking to Paytm Wallet helps to redeem the money easily.
CONS:
Receipts get rejected for an unknown reason.
It pays a very less amount and hence takes a lot of time to reach a good amount of cashback.
9) Rakuten (Ebates)
Buy and save with Cash Back rewards, coupons, discount offers, and deals. Buy health and beauty products, electronics, clothing, beauty, and fashion products from more than 2,000 listed stores, including eBay, Groupon, Walmart, and Target. They offer almost everything, from promo codes for hotels to gift cards for your favorite retail stores and websites. The most important highlights of Ebates are they give cash back rewards, discount gift cards, and promo codes. You can also earn money by referring a friend or inviting a friend.
HOW IT WORKS:
Register

to Ebates and get a browser extension. This helps to get notified about cashback rewards on the go.
Activate the cashback button.
Enjoy cashback rewards when you shop at Macy's, Target, Walmart etc.
PROS:
Easy discounts, cash-back rewards, discount gift cards, and promo codes
No need for any extra activities.
CONS:
Everything needs to be shopped through the Ebates website. Hence promotions cannot be combined.
10) TopCashBack (TCB)
TopCashBack is one of the great saving apps that provides a cashback guarantee on every purchase with no payout restrictions. You can redeem the amount even when it is just $5! TCB pays you for shopping, playing games, referring friends, and many benefits when there are promotions.
HOW IT WORKS:
Signup

to Topcashback to get a $5 referral bonus.
Check out the offers for cashback and shop to get the most of them.
Redeem using Visa, Amex, or any other type of payout method.
PROS:
Great customer support
Attractive cashback offers compared to other sites and App
CONS:
It takes time for the cashback to be eligible for payout.