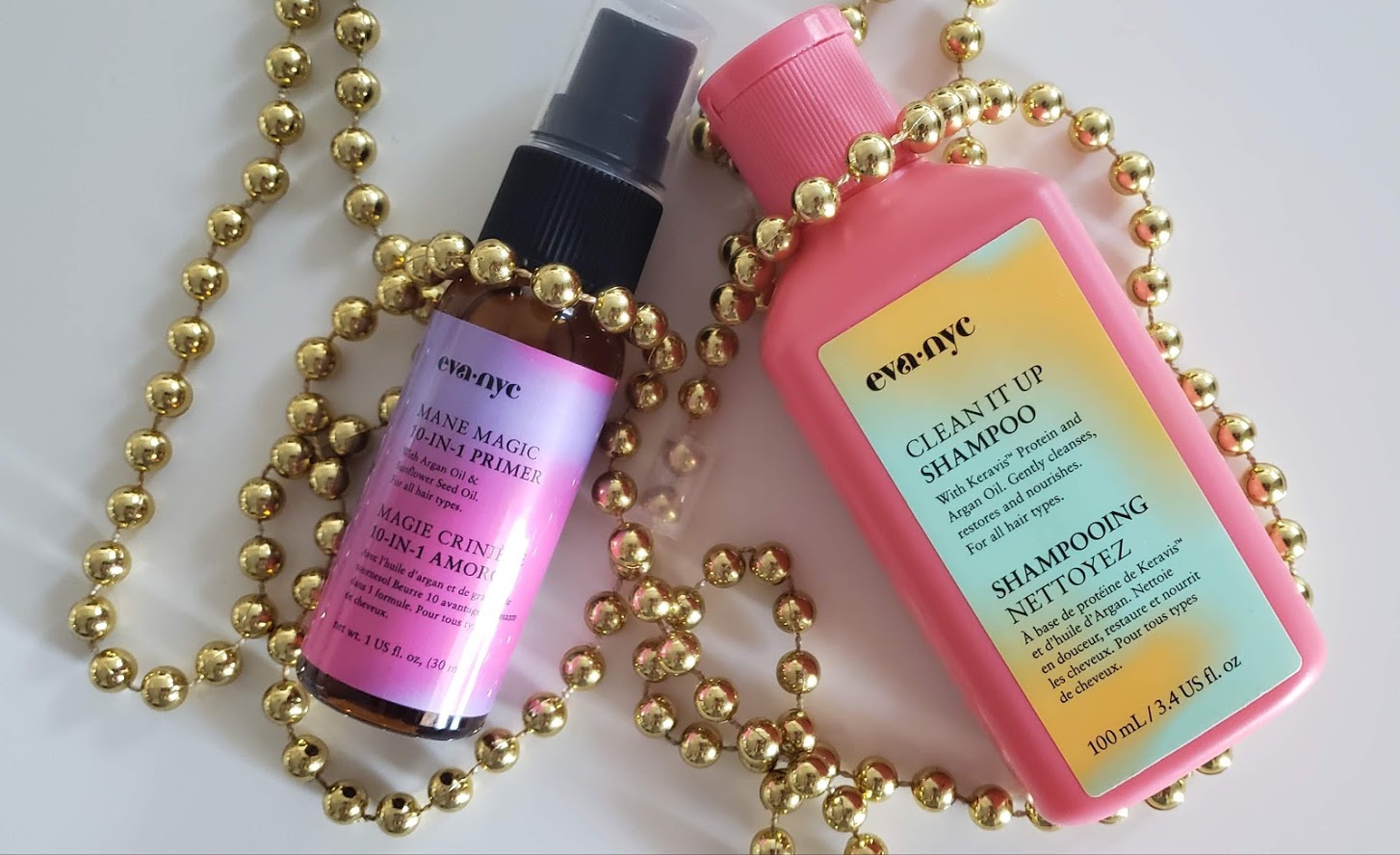 Recently I received Eva Nyc products in my Infuenster Voxbox. I was one of the lucky bees to receive Eva Nyc Mane Magic Primer & Shampoo as part of Vacay Voxbox campaign.
My hair is black, thick and long. My mom used to apply hibiscus and fenugreek paste when I was a child. That is why I have strong and thick hair roots. My regular shampoo is 'Himayala' which is from my country India. It is also a herbal shampoo.
Having a long, thick hair I can say that I know few Hair care tips. Just like our Body, the hair also needs Vitamins & protein supply to grow healthily.
I try shampoo samples that Influenster send me but stick to my regular shampoo. Since I have been using it for a long time I don't want to ditch it. So this post is about my honest review, experience & opinion and not trying to promote or influence any product.
Eva Nyc Clean it up shampoo
The 10 ml sample bottle I received was really very cute in shape & color. After using big pump shampoo bottles this one really looked fancy and perfect for travel.
The most important fact is, it is made up of Argan oil. Argan oil is generally termed as 'Liquid Gold' for its amazing qualities. Vitamin E is a must required for hair growth and protection. It regulates scalp blood flow, prevents hair loss and adds shine to hair.
Argnal oil has Vitamin E and plenty of other benefits. Not only it promotes hair growth but also helps in healthy hair and scalp. Being made up of Argan oil, this shampoo is definitely good for hair growth.
Since I have an oily scalp most of the shampoos fail to clean my hair from roots to tip. surprisingly this shampoo did a fantastic job with very little quantity, I can say I'm quite impressed. My hair was clean and fresh for the next 3 days which is like a miracle to me.
This shampoo has a not-too-strong fragrance. I generally don't like shampoos with a strong scent or fruity scent hence I liked the sweet pleasant fragrance of this shampoo.
One more plus point about this is Keravis™ protein. I was not sure about this hence I googled to know more. Keravis™ protein is designed to strengthen hair from roots. It prevents hair damage from mechanical stress which often occurs due to hairstyling. Also prevents cuticle damage thus protecting hair cells.
At the end of the research, Keravis™ protein amused me with its 3 powerful characters. This combination of Argan oil & Keravis™ protein adds Eva Nyc shampoo to one of the best shampoos lists.
One drawback what I observed is, it makes my hair very dry. Though I used this shampoo with my regular conditioner I felt more dryness after hair wash. Good that I ignored the thought of skipping hair conditioner.
1000 ml of this shampoo bottle is available in Amazon for $17.
Pros:
1. Argan oil & Keravis™ protein prevents hair damage and helps in healthy growth.
2. Hair smells fresh and great with its mild fragrance.
3. Small quantity produces enough lather.
4. Boosts up hair volume.
5. This shampoo leaves hair light, bouncy, soft and shiny.
6. Cleans oily scalp with very small quantity.
7. Cruelty-free
Cons:
1. Not sulfate free
2. Leaves hair dry, tangled and non-moisturized
3. Not recommended for frizzy or curly hair.
Eva Nyc Mane magic 10-IN-1 Primer
Eva Nyc Mane Magic comes with 10 benefits; detangle, nourishes, strengthens, softens, cuts drying time, adds shine, reduces frizz, and protects against thermal, environmental and UV damage.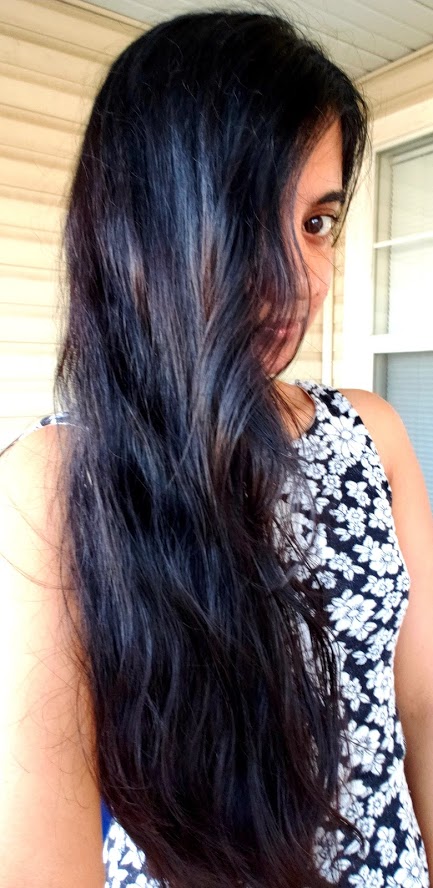 This Primer is also made up of argan oil, the benefits we have already read above. This also contains sunflower seed oil as the main ingredient.
My grandmother once told me about the benefits of sunflower oil for hair. Basically, it repairs, nourishes and protects hair from damage. Sunflower oil when combined with olive oil is very effective for healthy hair growth.
Coming back to the primer, first I wasn't sure how exactly to use this on my hair. I sprayed it on wet hair after hair wash, brushed with fingers to spread it evenly. 6-7 sprays were enough to cover my entire hair. My hair was easy to detangle and I could feel the light fragrance once my hair dried completely.
Eva Nyc Mane Magic Primer can also be used before hair styling to protect hair from heat damage. I always let my hair air dry hence I didn't try blow dry. Instead, I tried to straighten my hair just to check this product. Generally after straightening my hair looks dry and lifeless. But this spray gave my hair perfect well-moisturized look.
30 ml bottle can be used 5-6 times considering my long and thick hair.
This is available in all the beauty and Fashion stores. You can also buy it from the official Eva Nyc Website.
Pros:
1. Detangles hair leaving it fresh, light and healthy-looking.
2. Protects hair from heat damage.
3. Hair looks moisturized, soft and shiny after hair styling.
4. The fragrance is delightful.
5. Lightweight, travel-perfect bottle.
6. Good for colored, bleached hair.
7. Cruelty-free
Cons:
1. The smell lasts for a day.
2. No immediate results. 2-3 times usage is required to see actual results.
3. Silicones might not work well for curly hair.
Conclusion: That is my hair after the use of 'Eva Nyc Mane magic primer' &  'clean it up shampoo'. I have applied almond oil since shampoo made my hair dry and failed to lock the moisturization. Hence I didn't like the shampoo. However, Eva Nyc Mane magic primer impressed me with its multipurpose uses and light scent.