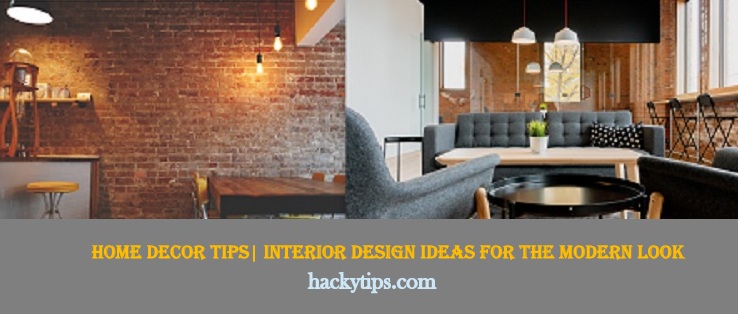 Commercial and household property market has taken a progressive turn over the years. People are opting to buy a house instead of paying rent. From the investment perspective, it's a good idea because with the help of EMIs you can own a house. EMI instalments are more or less the same as rent that you will be paying every month. Hence if you are paying huge rent then think about buying a flat and make your own home.
Moving from rented house to own house is an incredible feeling. There will not be any restrictions or agreements from the owner in making changes. You will be the owner!
Owning a house provides a lot of options when it comes to Interior design. Wall color, design, furniture, lightings etc can be altered as per our wish and interest.
These days people who own commercial space are also looking for best interior designs to attract customers. If you own a small company/office choose an interior design in such a way that it should feel home than like an office.
When you search for 'Interior design ideas' or 'home decor ideas' millions of results can be seen on the internet. There are also companies who take interior design projects and give a classy look to any flat or house.
I like to decor my house and hence I always keep searching for interior design ideas that are easy and cost-effective. My Pinterest profile has a number of boards that are dedicated to Interior design ideas.
Here I'm sharing my Interior design ideas list which may help you while planning the interior decor for your house.
Wall designs & Color
Walls are the major part of Interior designing. Companies who take interior design projects concentrate majorly on walls. Today there are a number of designs are out there in the market. Wall stickers, Moss walls, Multicolor wall paint, 3D wall design, Faux brick wall, Wall sconce etc are the most captivating interior design trends.
We have heard people advice about painting walls with a light color which provides more visual space. Yes! Color plays a major role in the look and visual space.
Choose a light color paint for small apartments & flats. Commercial ambience & office with bigger space can be painted in medium-dark color.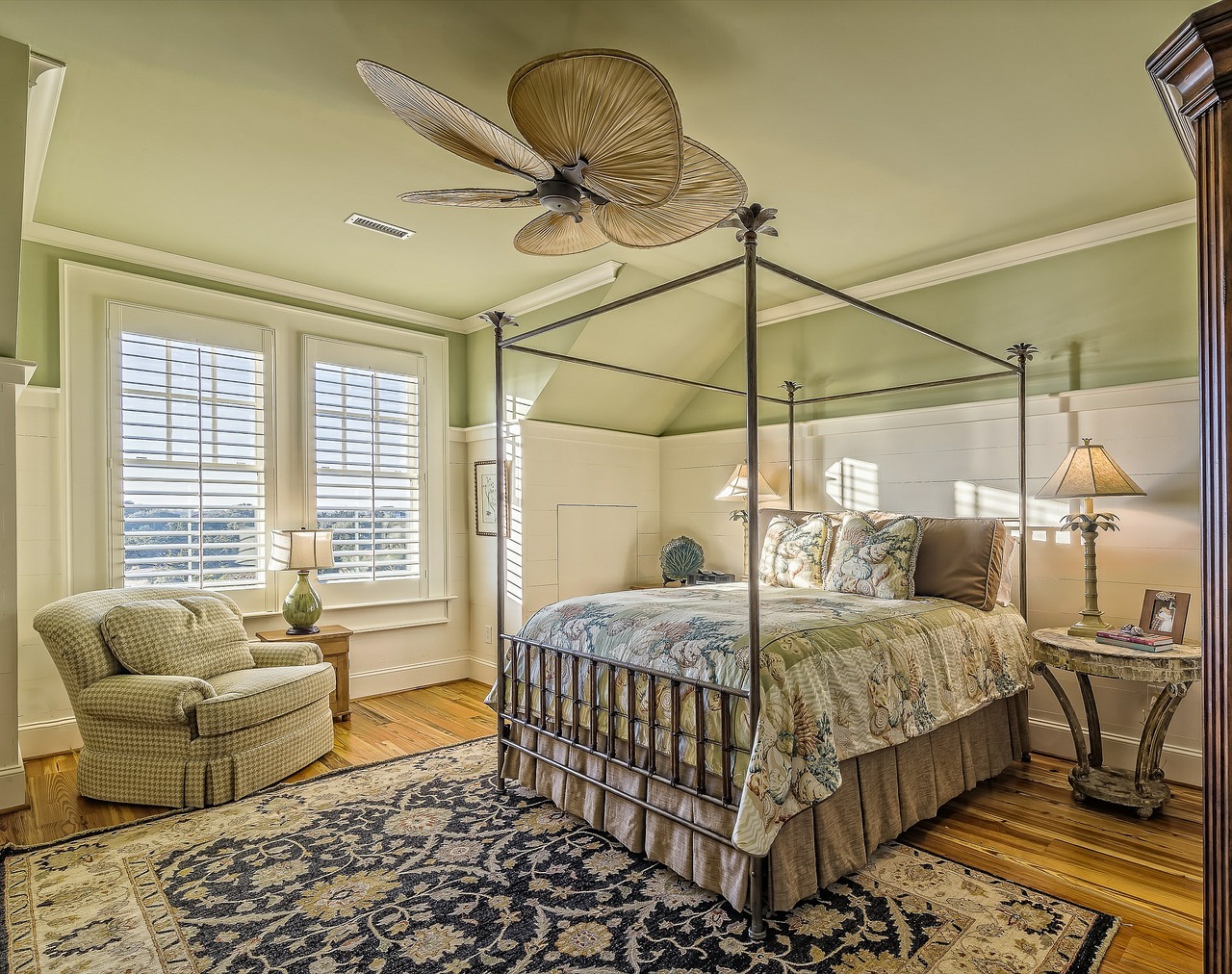 If you have light-coloured walls and want to make it look more stunning then choose a wallpaper that goes well with your furniture. There are varieties of wall stickers for the kitchen, dining area, bedroom, bathroom & Patios.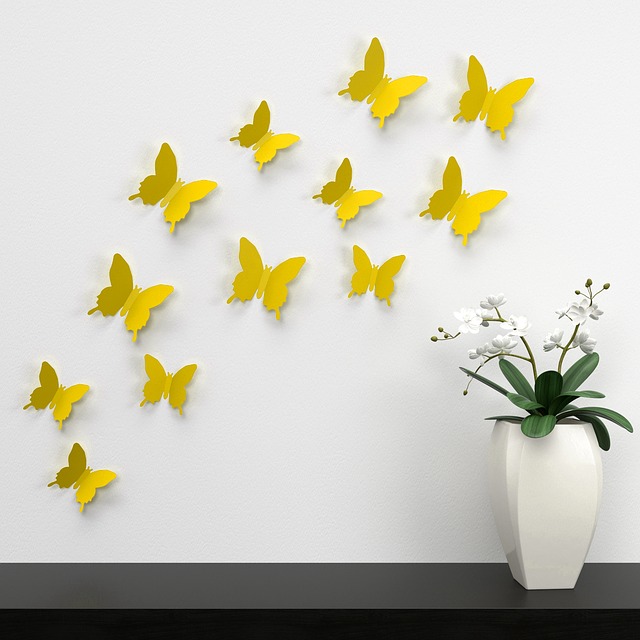 Patterned wallpaper or deeply saturated paint gives a magical look.
Choosing the right furniture
The major question is whether to buy furniture that suits your paint or paint walls that goes along with the furniture? Well, the answer is you have to keep both the factors in mind.
Most of the times it is difficult to get furniture that suits your wall paint. Hence first decide on both colors and check the availability of furniture. It also should suit your budget.
Convertible furniture is good for apartments, flats, and houses with small space.
Wall-mounted Bookshelves are good for the look and as well as saves space.
Choose a cot with storage so that you can use the inner space to store Duets, pillows and other stuff.
For staircases that come inside of the house, choose a wooden structure. This helps you to utilize the space between each staircase.
Utilizing Kitchen space
Kitchen area is the most happening place in every household. It should be comfortable enough, utilize the space well, and also should look classy.
Italian Kitchen is the current hot trend when it comes to designing kitchens. They give a modern look, Everything goes inside a shelf, a wide range of designs and colors, and affordability.
Add separate cabins for spoons, Cutting boards, knives etc so that it will stop you messing all over when you need something quick.
Create a Utility area for Washing machines, dryers, and boilers. You can utilize the extra space to keep dustbin and other less-frequently needed items over the rack.
Bring a compact table which can be utilized as a center table to keep food, chop vegetables, and for other kitchen work. Make sure it has built-in storage which can be used to store food/vessels.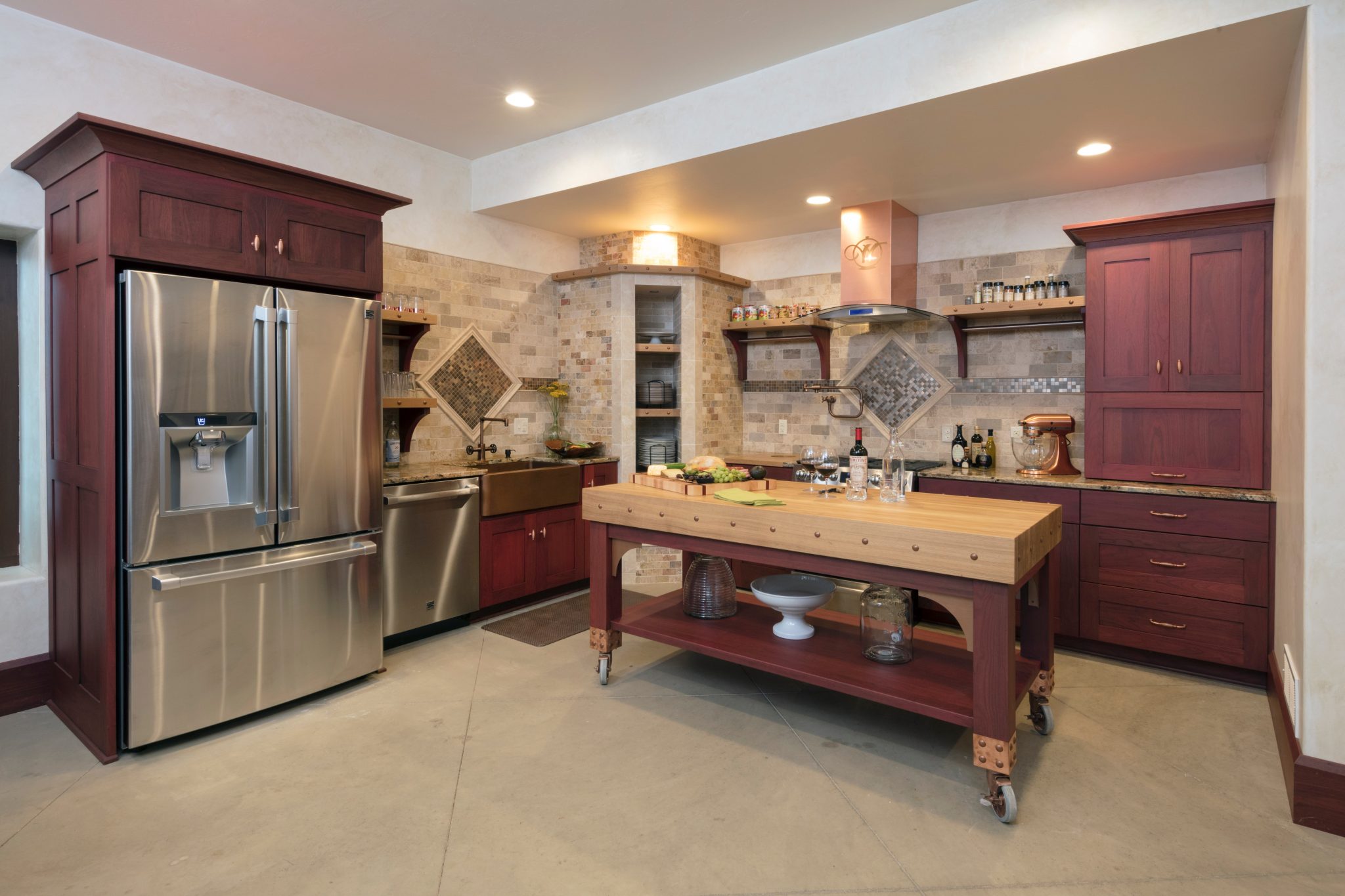 Make sure the Kitchen has bright lighting and ventilation.
Instead of wasting space for oven, purchase microwave oven which can also be used for the baking & grill.
Lamps, Photo frames & other decoration
Few important things that attract when you look at any interior are; photo frames, indoor furnishing, Patio decor and how well the lighting is. All you need to have is a good taste in purchasing a variety of decors that are available in the market.
Wall colors can reflect lighting. For Kitchen, Halls, Dining halls choose lightings that are reflected by the light. For Bedrooms, center lights which are reflected by the floor are the best option.
The direction of the lighting also matters a lot. center facing, corner facing, Wall fitted, Hung lamps etc can give a different illusion of space and ambience.
Create a gallery wall of frames with the best pictures that you want to showcase to your guests.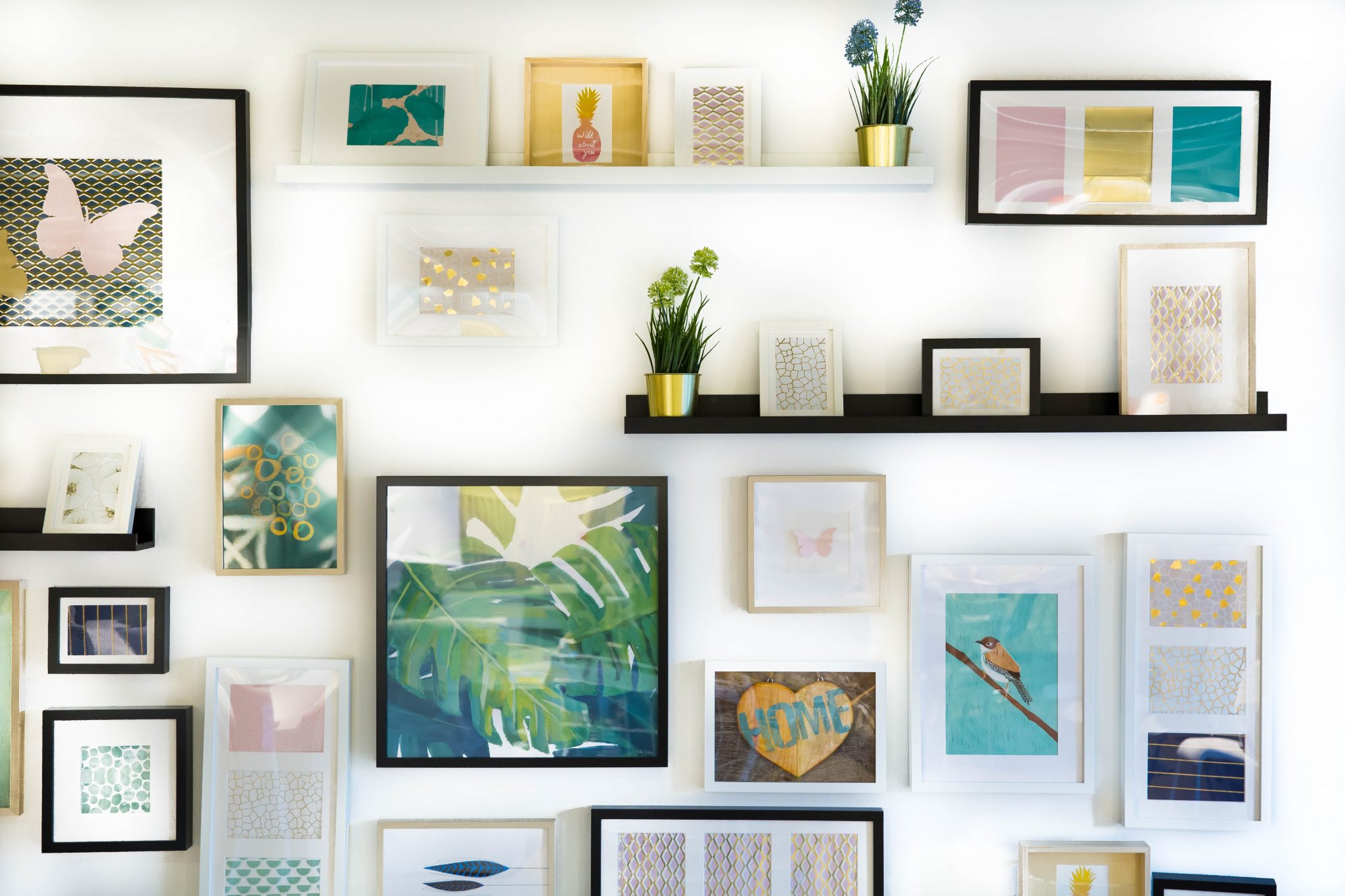 Though Bedroom is your private area, don't mess it with photos everywhere. Use one side of the wall to hang pictures.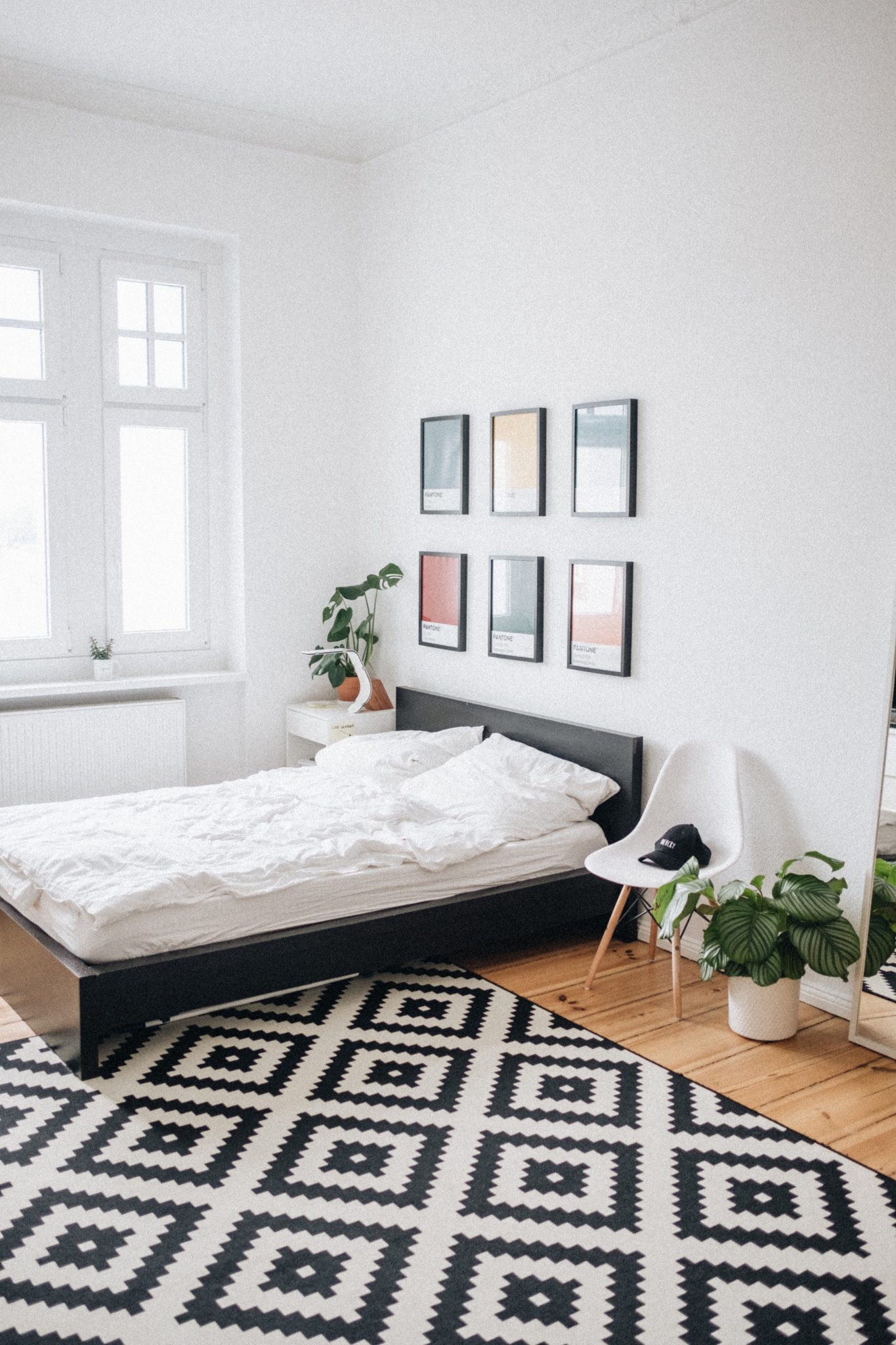 Mounted wall art is the latest trends which look good on walls with a wider area and big ambience.
Rugs on the floor for both comfortable and classy look. Multiple layers of rugs are even more beautiful.
Pay attention to the Patio
People give a lot of preference, spend money on interior design but forget the fact that Patio also comes under interior design. Though Patio is outdoor, it is not okay to ignore it.
If you don't have a bigger Patio or no Patio at all then you can utilize corner spaces to keep plants. Small Flower Pots can be kept next to the TV, over the study table, next to the sofa etc.
Decorate Kitchen walls with Wall Sconce.
Dining tables, small sofas & chairs can be arranged in bigger Patios. This will become the best place to have morning tea or spend time with the family.
Hanging lamps, birds nest, small lightings, lanterns etc give classy look.
Concentrate on Colors. Patio with multicolour finishing can give you a lot of appreciation from your guests.
Don't stuff too much: Go as per the availability of space. Hanging pots/ mounted pots are good for smaller patios.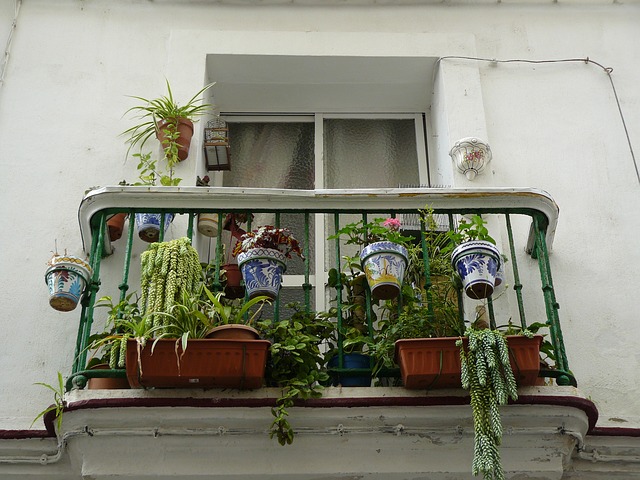 After all, it's your home! Make it comfortable, classy, cozy, modern and most importantly make it like a home