Sulfates are chemicals used in hair products to produce foam and lather which is not good for hair growth. Using shampoos with sulfate may damage hair by thinning and eventually resulting in hair loss. While purchasing hair care products most of us ignore to check the ingredients. Just like sulfates, there are other dangerous chemicals which can cause hair damage. Next time whenever you are purchasing any hair care product try not to repeat hair care mistakes and have a look at ingredients. Regular use of Sulfate-free shampoos can bring a lot of improvements in hair growth.
There are a variety of sulfate-free shampoos available in the market. These shampoos do not produce lather hence you may not get a fresh or clean feeling when you switch. It takes time and patience to adjust these kinds of shampoos.
Also, sulfate-free shampoos need special care while cleaning the scalp. Apply shampoo on the scalp, massage thoroughly and then was hair by applying more shampoo. This way the scalp gets rinsed cleanly and the hair is well washed.
1) WOW Apple Cider Vinegar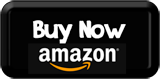 Ranked number 1 on Amazon, Wow Apple cider Vinegar shampoo & conditioner set has Coconut oil and Avocado oil as the main ingredients. Apple cider vinegar helps to cleanse the scalp and hair roots, coconut oil provides required vitamins and Avocado oil softens the hair.
Shampoo adds volume, balances ph level, and thickens hair after regular use. The conditioner removes frizz, split ends, untangles hair and restores damaged hair.
Pros:
Enriched with botanical oils (Coconut oil, Avocado oil, Olive Oil, Almond oil, Argan oil)
Suitable for all hair types
Removes dirt, buildup without absorbing natural oils from the scalp
Cons:
This combo has added colour and strong fragrance.
2) ArtNaturals Organic Moroccan Argan Oil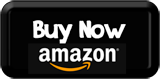 Argan oil is the natural moisturizer which helps to repair hair from damage caused by heat or dryness. Known as Liquid Gold, Argan oil is full of omega 6 acids providing important vitamins to hair growth.
ArtNaturals shampoo and conditioner deeply moisturize hair by removing excess oil and dirt. The rich, moisturizing, organic formulas of both Shampoo and Conditioner, infused with restorative argan oil, aloe vera, white willow bark, burdock root, rosemary, and thyme, stimulates cell renewal and healthy growth of hair follicles.
Pros:
Suitable for curly, oily, dry, straight hair types for both men and women
Leaves no residue or grease
Paraben-free, Cruelty-free, Vegan
Cons:
3) 

PURA D'OR Advanced Therapy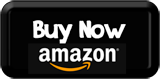 24 Rare & Exotic Ingredients and 17 Key Active Ingredients strengthen hair and avoid hair thinning. This shampoo provides nutrition to hair by penetrating into the scalp. The hair is treated from roots to tips by preventing hair thinning. Argan oil along with other natural oils provide nourishment to hair.
PURA D'OR Advanced Therapy Shampoo & Conditioner clears the dead skin cells and helps to clean the scalp thoroughly. 
Pros:
Gluten-free, Cruelty-free, Colour Free, Hypoallergenic.
Adds strength to thinning hair
Free from chemical products
Treats scalp irritations and itching
Promotes hair growth by generating new cells
Cons:
4) Burt's Bees Super Shiny Mango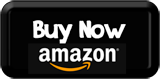 The fig extract and mango seed oil in this Shampoo help in stronger hair growth. In order to get all in one results (Soft, sleeky, and shiny hair) use Burt's bees Super shiny Mango shampoo.
The matching conditioner provides softness and adds shine to the hair. This shampoo rinses hair easily and reduces frizz making your hair look healthy and brilliantly beautiful.
Pros:
Nice Mango scent
Free from harsh chemicals and fragrances
Works well on dry and damaged hair
Cons:
The product contains 3/4th of water. Shaking shampoo during every use is mandatory.
5) Aveda Scalp Benefits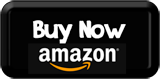 This shampoo from Aveda is formulated in order to clean the scalp just like Sap Moss Shampoo. The best shampoo that cleanses the scalp, helps to get rid of oil and leaves hair soft and smooth. Even after 3rd day of shampoo, your hair looks fresh and oil-free!
Along with cleansing, Aveda scalp benefits balancing shampoo prevents itchy scalp and dandruff. The main ingredients are plant-based extracts such as coneflower, burdock, sage, and others make it one of the best hair care products.
Pros:
Sulfate-free, cruelty-free
Cleanses hair from roots
Cons:
The incomplete or washing in too hot water may result in the itchy scalp.
6) Botanic Hearth Caviar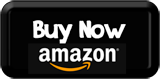 This shampoo is enriched with Keratin, a protein which helps in improving the texture of hair strands. Conditioner has silk protein which helps to make hair smoother without absorbing the natural oils.
This combo helps to restore dry, dull and chemically damaged hair to its natural shine. Botanic Harth Cavier shampoo & conditioner are suitable for all kind of hair types.
Pros:
Safe for colour-treated hair
Suitable for both men and women
Not tested on animals
Cons:
They come in smaller bottles compared to the size shown on online websites.
7) Maximilian Argan Oil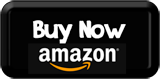 If you are looking for best Argan oil hair products then here is your choice. Argan oil helps to make hair soft and smooth thus helping to maintain the moisturization in hair for a longer time.
Along with treating hair problems such as the dry scalp, itchy scalp, dry hair, dandruff, Maximilian Argan Oil Shampoo & Conditioner also helps to strengthen hair strands. Coconut oil in conditioner provides the required nourishment to hair.
Pros:
Paraben-free and colour-free
Both shampoo & conditioner have a nice floral smell
Suitable for all hair types and genders
Cons:
8) Herbal Essences, Honey & Vitamin B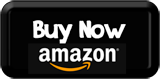 These shampoo & conditioner are made with real botanicals such as Honey extract, Aloe juice and many other ingredients to gently cleanse hair from roots. Honey moisturizes the hair after every wash.
Since lack of Vitamin B results in hair loss, Herbal Essences Honey & Vitamin B shampoo promises to provide hair nourishment by supplying necessary vitamins. The conditioner leaves hair soft and gentle.
Pros:
Multilayered scents of honey, jasmine and creamy vanilla
Paraben-free, mineral oil-free, dye-free
Cons:
Hard to wash completely which may leave residues
Not suitable for Oily hair
9) Maple Holistics Tea Tree Oil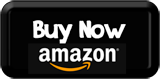 Tea tree oil has lots of skin and hair care benefits. It promotes hair growth by strengthening hair cuticle and also eliminates hair loss by shedding and avoid hair thinning. Another noticeable benefit of Tea Tree Oil Shampoo by Maple Holistics is, it hydrates the scalp locks & cleans the hair follicles to encourage healthy hair & skin.
This shampoo is enriched with vitamins, minerals, antioxidants and fatty acids which are required for healthy hair growth. The shampoo contains jojoba oil and has a light tea smell.
Pros: 
Suitable for people with sensitive scalp & colour-treated hair
Relieves itching, flaking, oily scalp and irritation
Contains Aloe vera, Argan Oil, and Lavender oil
Suitable for all gender
Cons:
There is no matching conditioner
10) Pantene Rose Water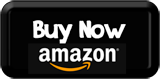 This shampoo is blended well with Pro-Vitamin B5, antioxidants and rose extract to help gently cleanse and invigorate dry hair without stripping it. Pump on these bottles helps not to waste the shampoo by allowing to get the required quantity.
Pantene Rose Water shampoo locks the moisturization on hair making it soft and petals smooth. It comes in a transparent liquid form producing enough lather to clean hair gently.
Pros:
Sulfate-free, Paraben-free, Colour-free
Natural scent of rose, mint and Lily of the valley
Cons:
Doesn't clean scalp which results in flakes and filth