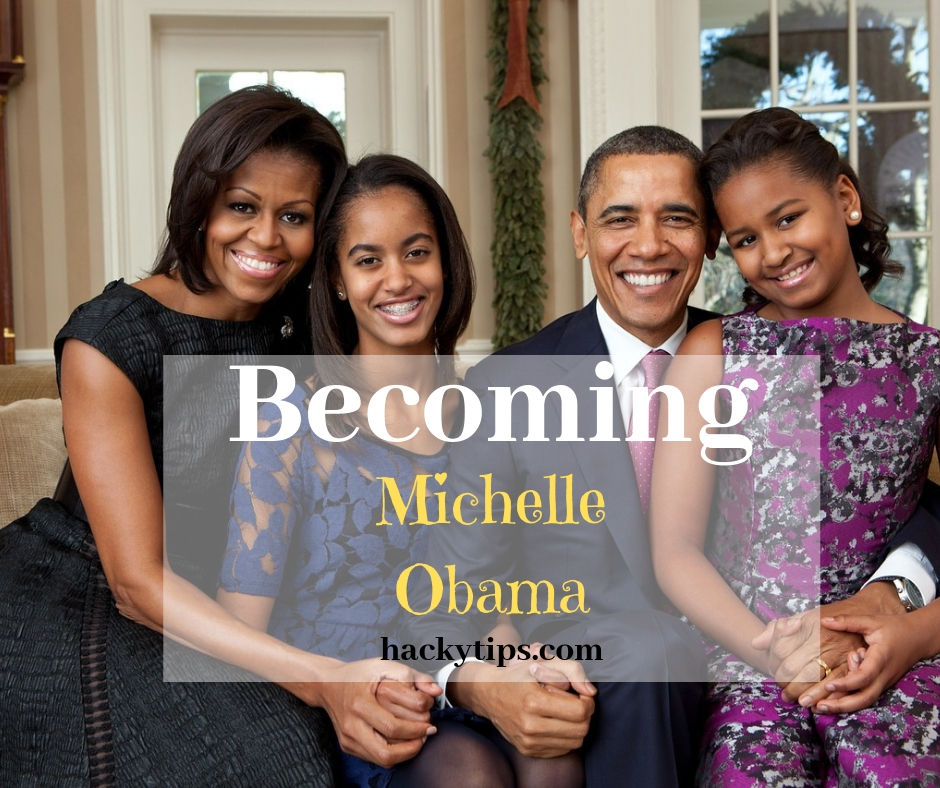 Michelle Obama has proved herself once again. After successfully completing her 10 years tenure as 'First Lady', Michelle Obama is becoming more and more.
Michelle Obama is intelligent, loves humor, kind, beautiful and confident.
She was the First 'African-American First Lady'. She is married to Barack Obama, who was the 44th president of America and has 2 lovely daughters.
That is the brief introduction of Michelle's family.
Coming to her book, in 2018 Michelle released her first book "Becoming" which sold around 900k copies on its first day! It has been published in 24 languages.
That shows the credibility and fame of Michelle. She was not recognized as President's wife but had made her own footprint in people's heart. Many of her works as First Lady gained a lot of attention and she is a Fashion icon too.
There must be something in her book that is attracting millions of readers. She must have shared some secrets of her success story!
"Becoming" is one of the Top Shelf Book in 2018 and broke all other Book sale records within 15 days!
What is this Book about?
Becoming Michelle Obama is the heart of Michelle Obama which speaks about her entire life. From her childhood to White house, Becoming has all the stories in it. This book highlights the path of Michelle Obama's life. You can see Michelle as a small girl, Michelle as a wife, Michelle as a Mother & Michelle as the First lady.
I guess that is why the Book is a major hit. Always personal experiences, stories make anything more special and they will definitely touch everyone's heart.
I appreciate Michelle's choice of writing a Book to share her stories. Words are the best way of communication. Given a Blank Book & Pen, you can write your heart out.
Being a writer I always prefer reading books than watching documentaries or interviews.
It is lazy and easy to lead by fear, it is harder to lead with hope.

-Michelle Obama
A Glance at Becoming Michelle Obama
200 points to Title! It just holds you, makes you pick up the book, turn a few pages and then for sure you will buy it.
When she was asked 'Why becoming?' she said 'Becoming just summed it all up'! According to Michelle asking kids 'What do you want to be when you grow up?' is the worst question in the world. Because it says growing up is finite. It says, Once you grow up and become what you wanted to be then that's all! But that's not how it supposed to be. Becoming is a task until you stop asking yourself 'What I want to become?'.
Then comes the cover page! Michelle's magical smile has spread all over the book. It gives extra flavor or essence and makes it one of the most beautiful cover page.
As I already said Michelle has kept her life wide open in this book. Her life was not a cake walk. Southside of Chicago has its own dark secrets. It is not easy to live there. The beauty is, she came out of it like a Lotus. She emerged from the dark side of life and became Michelle Obama.
Escaping from the Media Glare and being a mother at the same time is like a walk on the bridge. Michelle balanced it very well.
Michelle Interview by Oprah Winfrey
Oprah's Book Club picked Becoming and conducted an interview with Michelle Obama. I recently read this in Jan/Feb edition of Women's health magazine and thought I will share it with you guys.
Students from all over Newyork city enjoyed the First-row experience while Ms.Winfrey asked Michelle about her Book journey.
You can listen to the Full interview here or enjoy the below Youtube video.
Interview Summary
It all starts with Michelle's Childhood. From her first grade itself, she was an achiever. She didn't want the world around her to turn a blind eye toward her. She didn't want to be 'One of those kids'.
Because of the fear of undermining, Michelle always proved that she is special, a little extra and an achiever. Her parents also supported her completely.
There are no bad Kids; there are bad circumstances

-Michelle Obama
Michelle finished her high school, grabbed a Harvard law degree, and found a job in a prestigious law firm in Chicago. However, Michelle never felt accomplished. 'What I want to become' was still running in her mind and she was searching for an answer.
I guess this is common amongst most of the working people. I have many people who are not happy with their jobs. They want to become something else. But the financial support, the comfort level will not let them go. It is very hard to QUIT!
It is a long time struggle. You need to put your hard work, dedication, and patience is very important. Your dream palace cannot be built in a day or week or month! It will take time, sometimes it may take years. All you need is a single step to pursue your passion and patience!
Oprah quotes this beautifully as "You have the right to change your mind".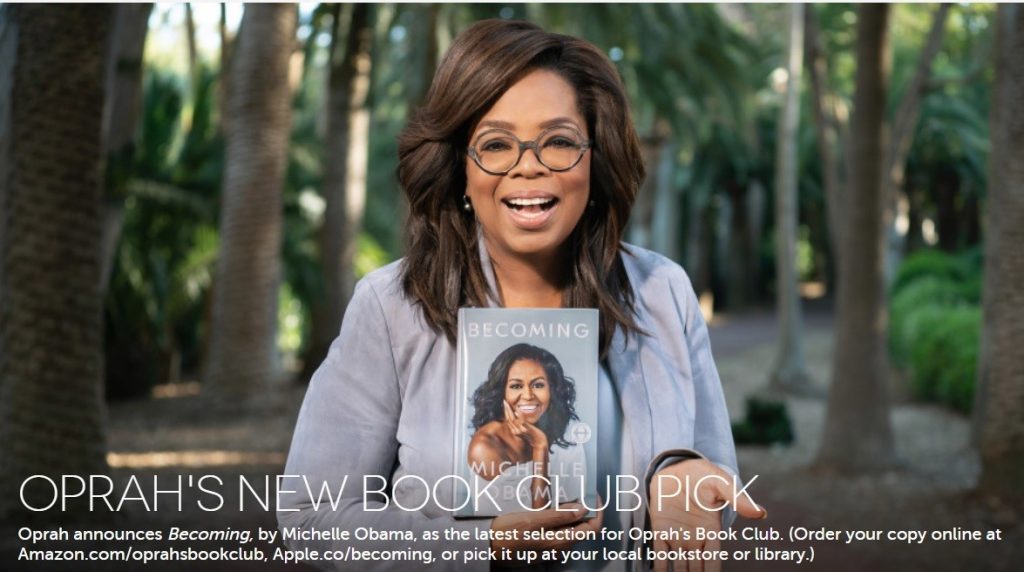 Michelle told her mother that she is not happy and she wanted to quit. Like every mother on earth, Michelle's mother advised her 'Make the Money, worry about being happy later'!
After that, she met Barrack Obama and her life changed forever!
I wasn't Bossy, I was confident

-Michelle Obama
Michelle shares Obama's childhood and how solid he was! They found similarity in their lives; both emerged from a struggling childhood.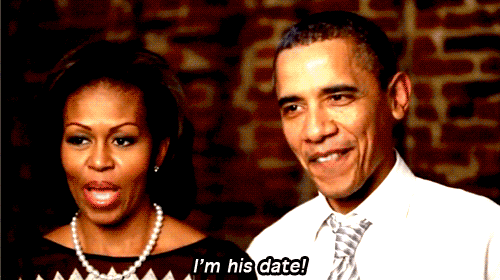 They are a lovely couple and a perfect example for #relationshipgoals. Even they face differences, fights in their relationship. But they find a way to talk to each other, find a time and be with each other.
Michelle says Marriage is hard but not impossible.
Then she speaks her life as a First Lady. She managed to give her daughters a normal life even there was a constant of attention of media over them.
About the Book;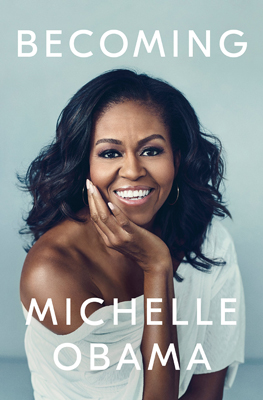 The book opens up in three sections; Becoming me, Becoming us & Becoming more.
In the first part, Michelle described her Childhood life. That tiny apartment, school days, her strong mother, hard-working father, and brother will appear mostly in this section. She expresses her zeal to achieve from the beginning of the book.
Once after the completion of Harward Law school, she joins a law firm in Chicago & meets Obama. Now comes Becoming Michelle Obama part. She beautifully narrated her relationship with Obama as 'Becoming us' and the odds & evens of their relationship.
Her role as a 'First Lady' in the white house comes in 'Becoming More'. This also has Michelle's life as a mother and a balance between normal motherhood and celebrity attention.
This Book will make you cry, laugh, admire, and wonder. Becoming Michelle Obama is a bunch of feelings tied together in words. Roller coaster ride of emotions. After all, that is the beauty of life, isn't it?
What is that life which is static and no excitement or memories when you look back? It is always good to have a struggling life because life is the best teacher!
If you are looking for a good book read go grab 'Becoming' Michelle Obama. I'm sure you won't be disappointed.