People who visited Kerala always returned with the thirst of wanting to go back. Kerala is truly blessed with nature and that's why it never fails to impress people who visit the place.
The best time to visit Kerala is June-July. Because of the monsoon season, waterfalls will be full and also it's not too hot to roam around.
Day 1
We traveled from Bengaluru to Kerala via train. As per the tour package, they sent a driver to the Railway station to pick us. The perk of this tour package was we got a dedicated driver and car to roam around Kerala.
He picked up from the Kochi Railway station. Munnar is almost 2-3 hrs journey from Kochi and thus our journey started from Kochi Railway station.
Our driver was generous enough to stop whenever we requested him to stop at every waterfall we saw on the way and waited until we finish the photoshoot in each and every location.
Munnar is situated at the junction of three mountain streams Mudrapuzha, Nallathanni, and Kundala. A cool breeze and beautiful view welcomed us as soon as we entered the city,
After refreshment and lunch, our first visit was to Punarjani traditional Village center. We get to choose any program out of 2 to spend the evening where they show Kerala's cultural and traditional acts.
Punarjani Traditional Village center
We choose Punarjani marital arts. It is a live show where a number of people show martial arts. Every act was breathtaking and those guys were truly talented.
Here is the video of them showing the Martial Arts. Great show to watch with the family. After the show, we returned to the hotel and the day was ended with a satisfying dinner.
Day 2
Munnar has a number of beautiful places to explore! Our package had some of the most famous places in Munnar hence the next day we started after breakfast.
Our first visit was to Eravikulam National Park. The place was full yet peaceful with huge mountains, greenery, and flowers. Since private vehicles were not allowed, our driver dropped us nearby from there we walked further to take the bus. Kerala government has free service bus which takes up to the hill.
This is one of the big National parks in Kerala. Eravikulam National Park is surrounded by Mountains, Trees, Plants, a variety of flowers, birds, and wildlife. Walking towards the hill was an amazing experience. It's mesmerizing to watch nature dipped with greenery. As we climb the hill, clouds were visible giving the feel of a misty environment.
There are Tahrs(mountain goats) in this park and we got a chance to see a few young Tahrs roaming freely. Along with Tahr, we saw Deer, Rabit, Squirrels around the park.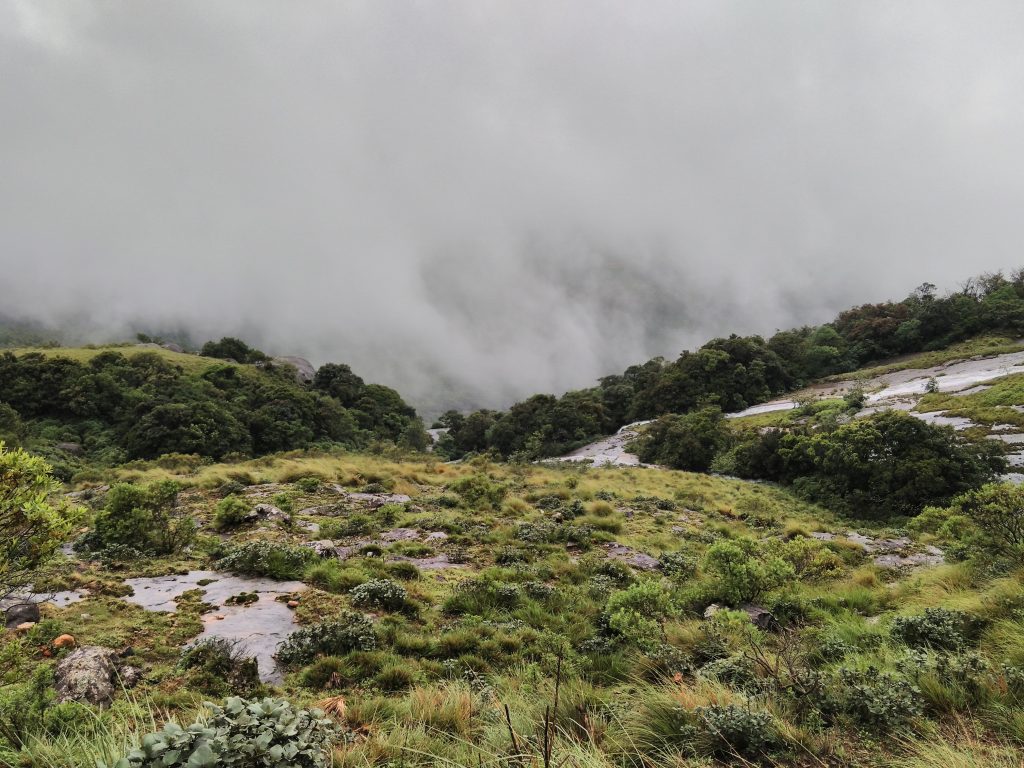 Though the Parking is free, entry tickets need to be purchased either online or at the spot.
Mattupetty Lake & Dam, Echo Point, Kundale Lake, Blossom Garden are some of the other places we saw in Munnar. Each and every place took almost one hour to explore and hence it was almost night when we finished the Munnar itinerary.
The next day was waiting for us with more adventures hence we slept early.
Day 3
After breakfast at Munnar hotel, we checked out and started to Thekkady. It's a quite long journey (3+ hrs) but the beauty of Kerala will not bore your journey!
Mini waterfalls, lush greenery, mountains make the way more bracing.
In Thekkady, our driver took us to a Botanical garden. It was full of Ayurveda plants, Flowers, trees and there was a house tree as well.  They also sell medicines for Diabetes, Acne, BP, joint pain, Vitamin tablets and many other homoeopathic solutions for many problems.
Then we went to Periyar Wildlife sanctuary, a reservoir where wild animals can be seen across the lake. A cruise will take people in batches to see Periyar Wildlife Sanctuary. Here you can see wild Elephant, Bear, Deer, the great Indian Tiger and more.
There is a thick forest surrounding the lake that is where cruise runs. Here many wild animals live and come out of the forest to drink water from the lake. If you are lucky enough you can see Tigers, Elephants, and other wildlife.
Many birds were visible throughout the lake but we were dying to see the Elephants, Bison or Deer!  Someone shouted 'Elephant' but it just disappeared from the long sight!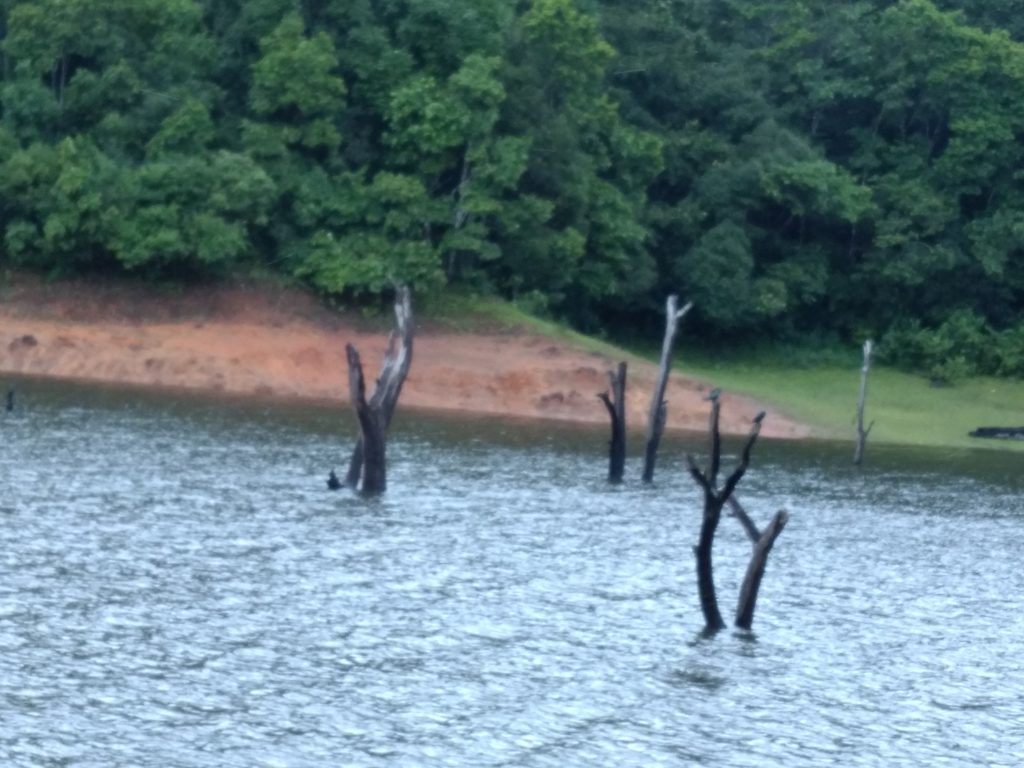 Day 4
This was the most exciting day of our trip because we were going to stay in a houseboat. Can you imagine staying inside a house surrounding by water, where you can listen to the flowing water, cool breeze and feel like no one else in the world?
We had to travel to Allepy for the houseboat leisure but before that, we visited a few other places. Pepper & Cardamom plantations, Coffee Estates, Botanical garden & Kodanadu Elephant Care Center.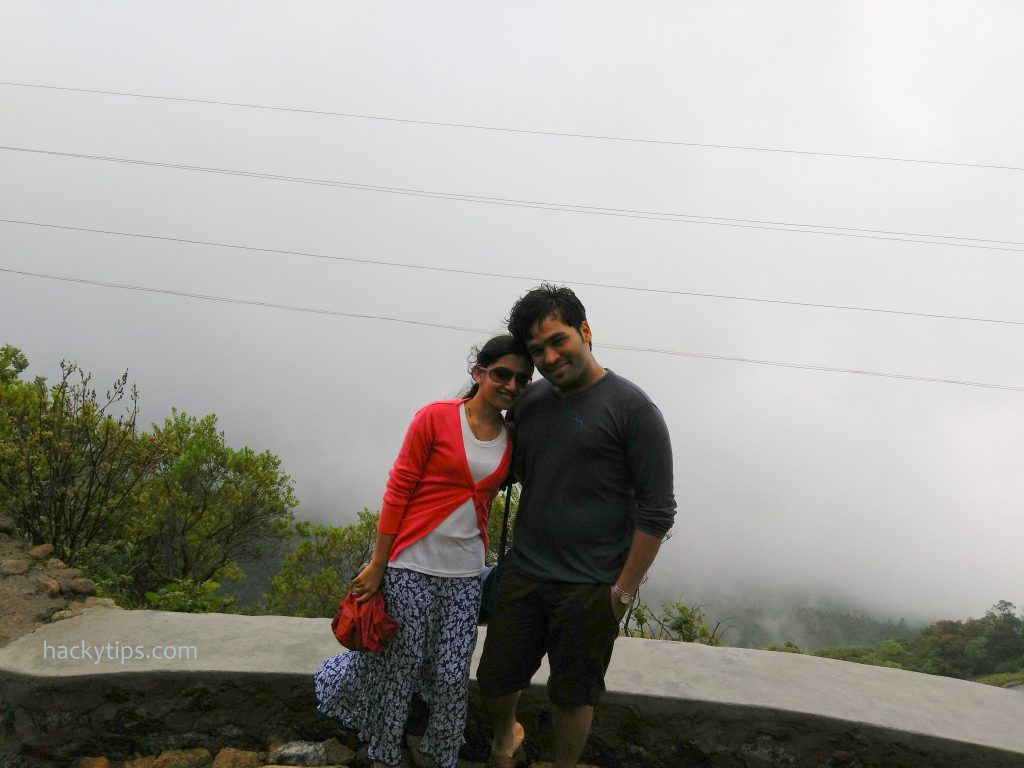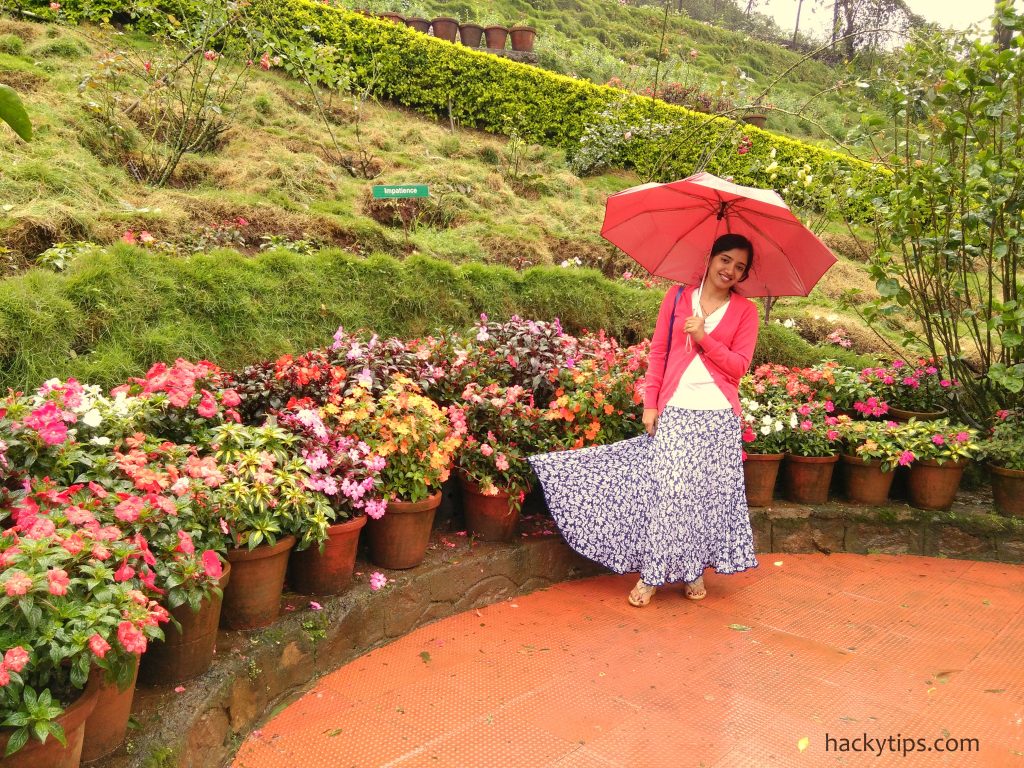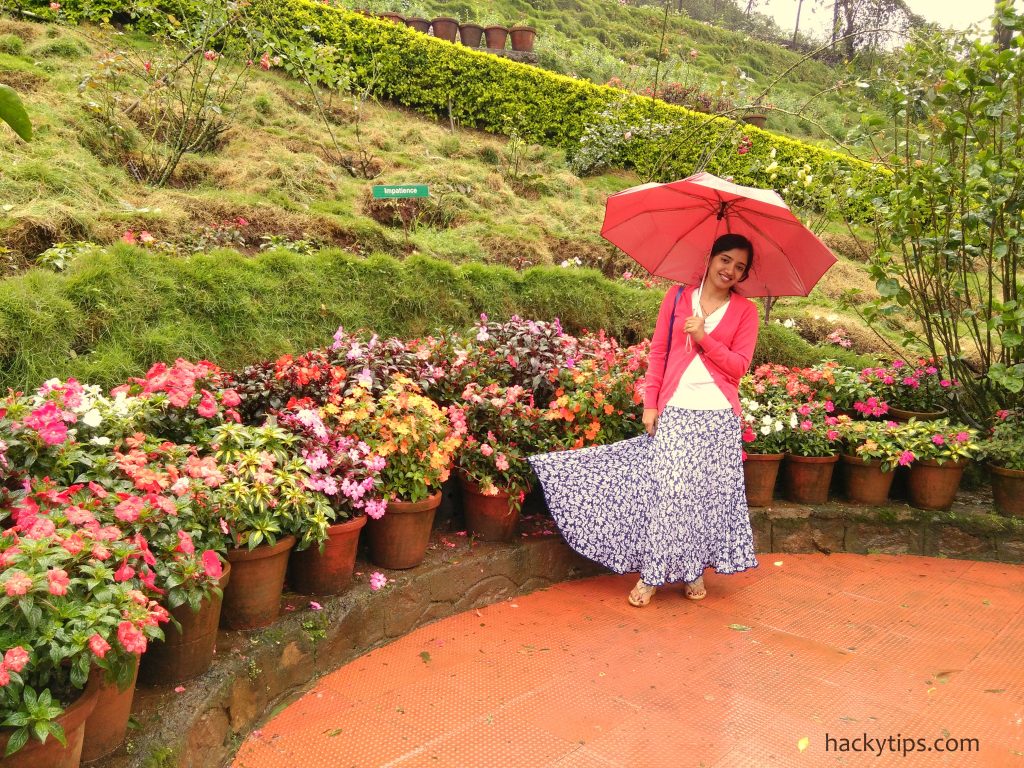 Karnataka, Kerala & Tamil Nadu are the major Indian states where coffee is grown traditionally. Hence you can see lots of coffee estates around Kerala.
Also, Kerala is prominently known for its Greenery and spice production. Many acres of spice plants attract tourists with their green flash and every tour package offers a stop near these fields. We went inside the filed and spent good time smelling spices.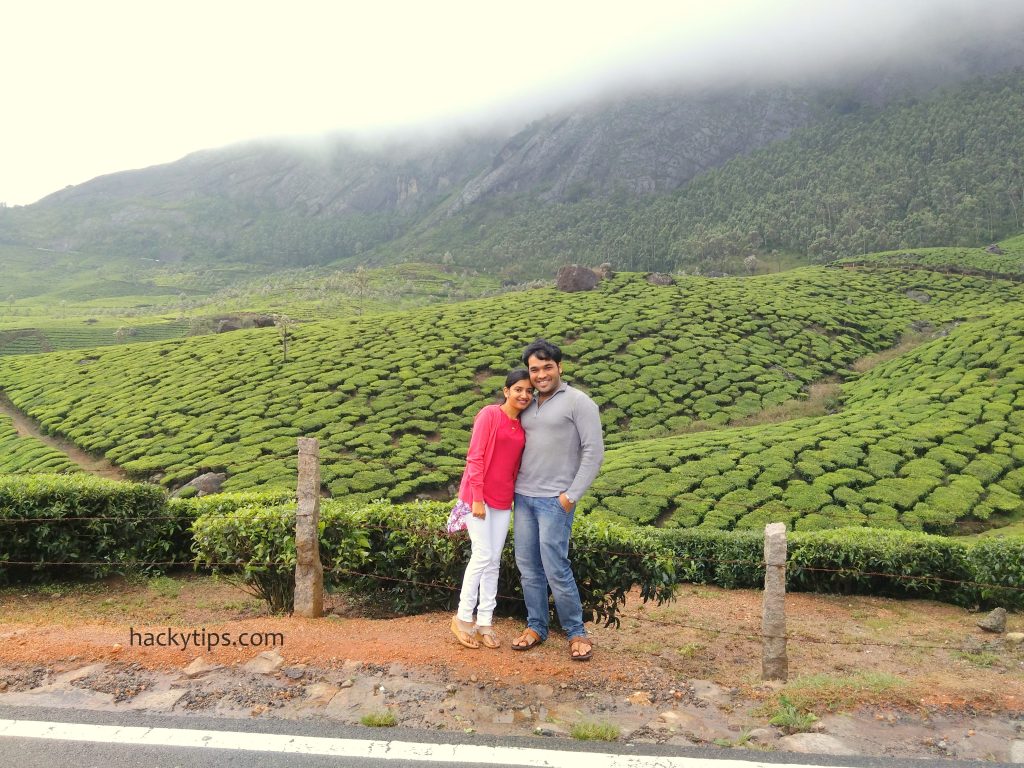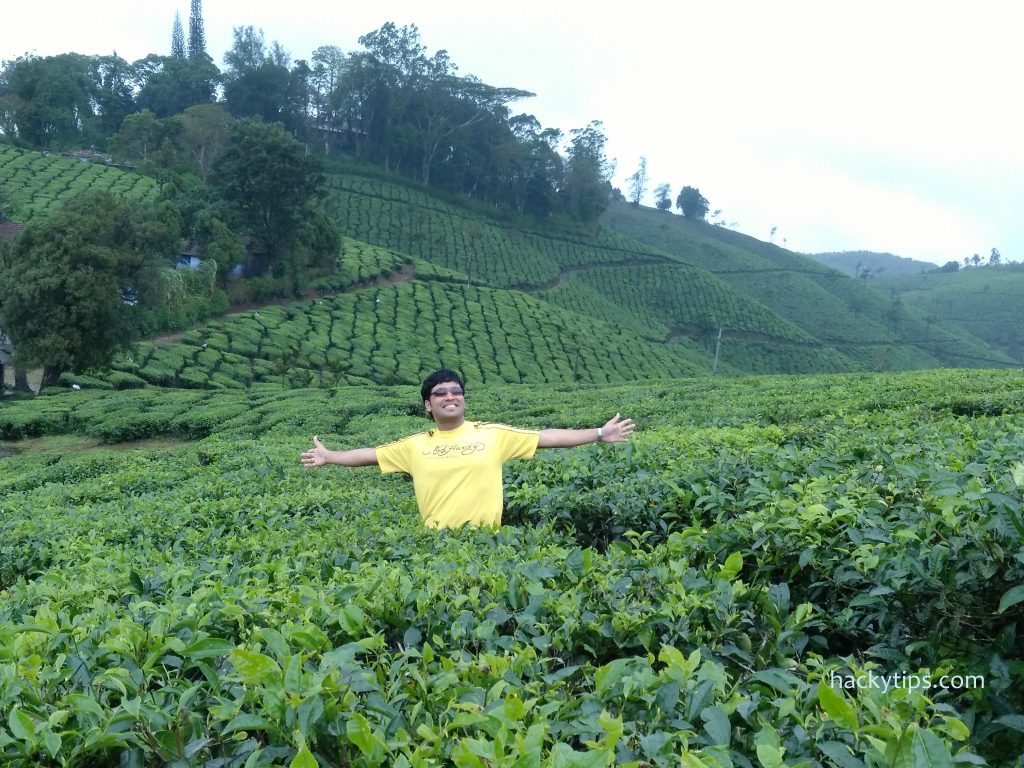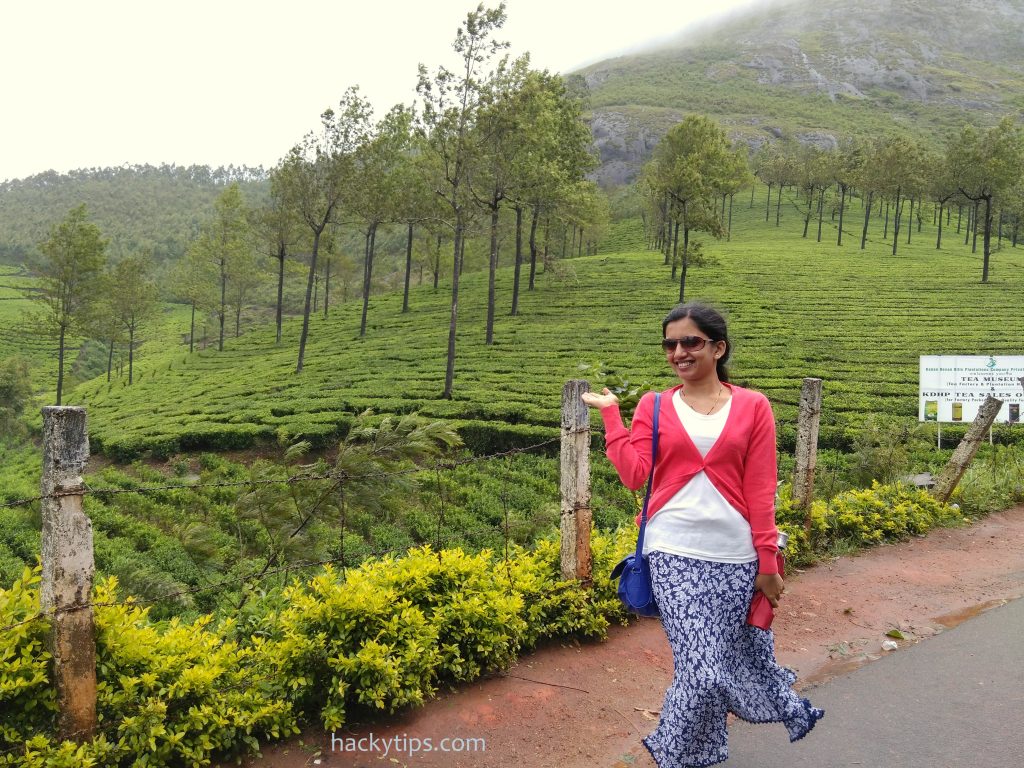 The journey from Munnar to Thekkady then to Allepy was quite long but the coffee estates & spice plantations along the sides of the road made our journey more beautiful and romantic.
Kodanadu Elephant ride was really fun. An elephant takes riders through the lush green forest under the supervision of Mahot. Elephant Lakshmi was very silent and well trained.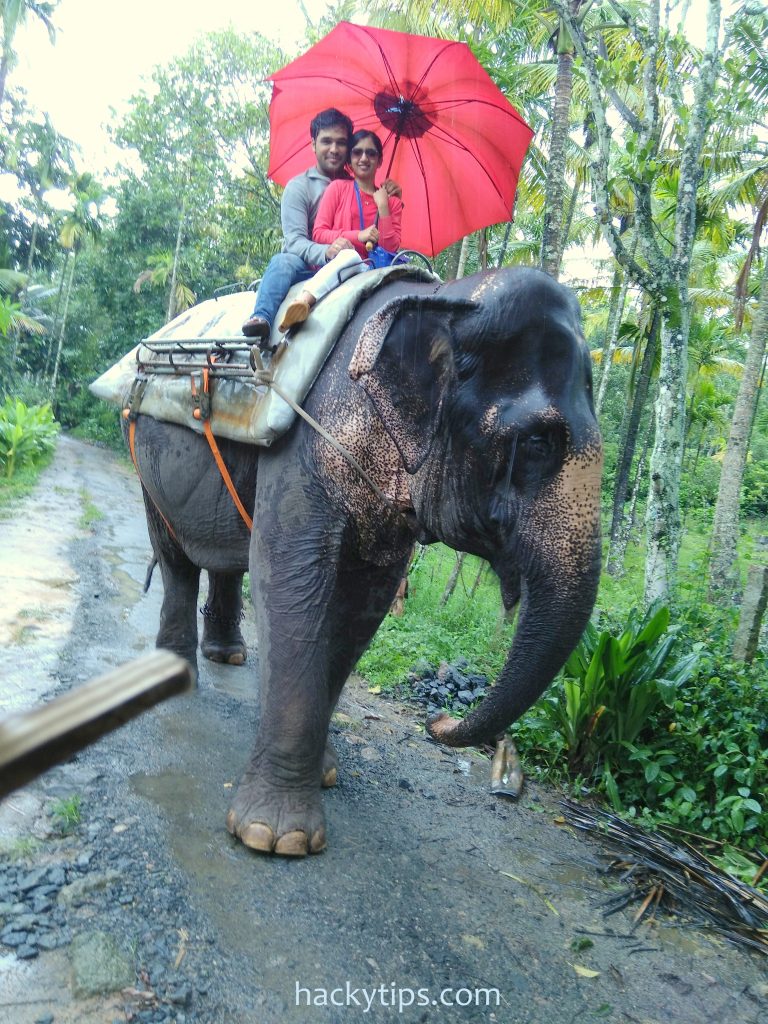 Related: Visit these beautiful places in Karnataka
Allepy Houseboat
We arrived at Allepy in the evening.
After a short ride in the houseboat, it came to the banks of the backwater.  A perfect cute room was built inside a houseboat with one Bedroom & Bathroom. The kitchen was there on the front side of the boat where the cook come boat driver prepared food for us.
We had free time in the evening hence we took a small walk. There were many different sized houseboats were standing on the banks of the backwater, some even had amenities like TV, Speakers etc.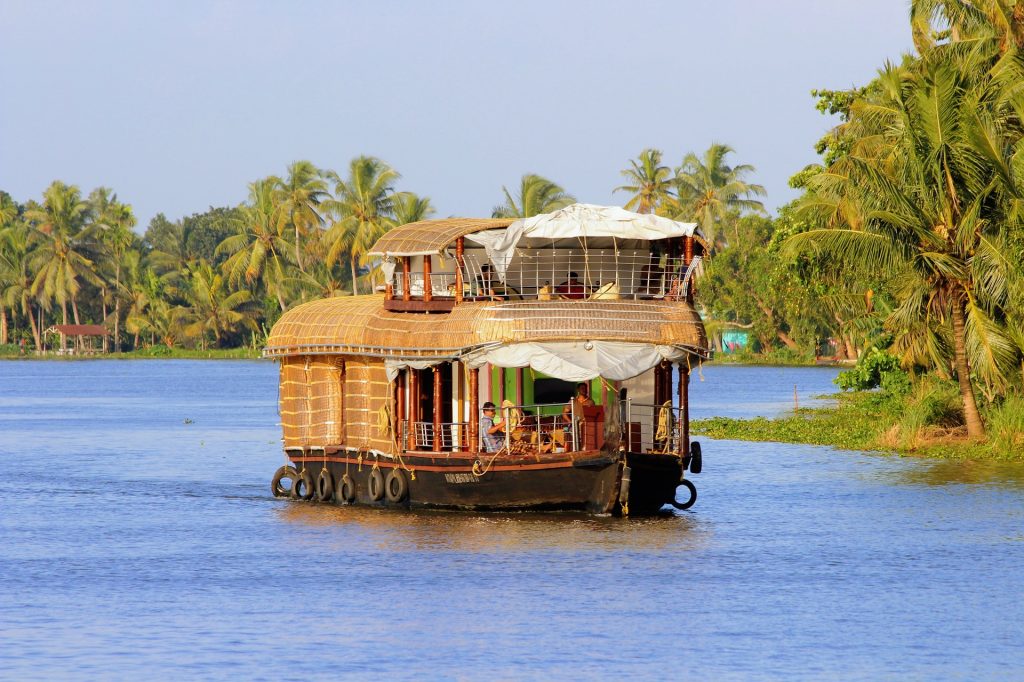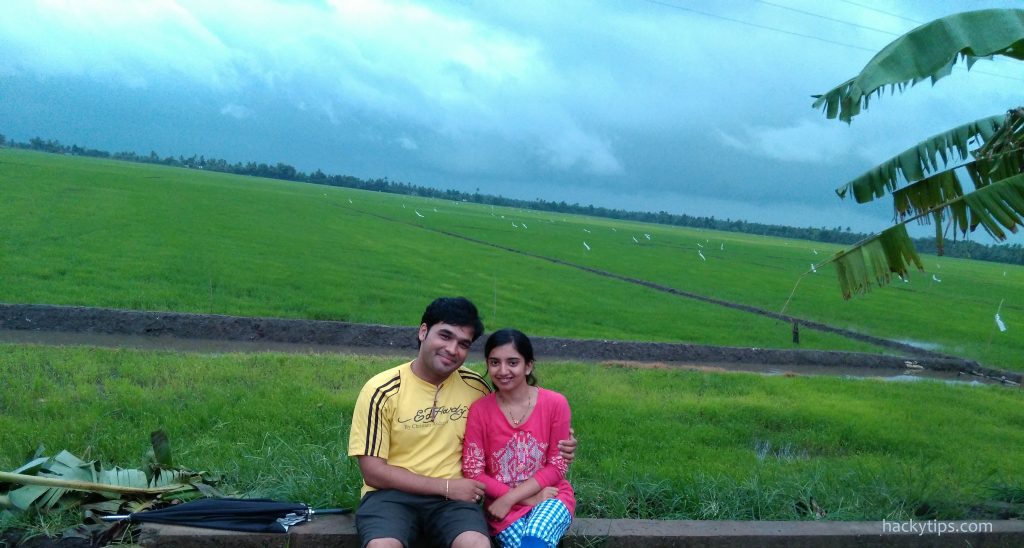 The area is surrounded by the fields growing crops and people were fishing alongside the bridge. It was a beautiful sight to watch and spend quality time amidst nature.
Food was ready by the time we returned to the houseboat. To my surprise, it was a candlelight dinner (my husband already knew because our Boatman told him). Our Boatman cooked food, decorated table with candles and made our night!
It was THE perfect romantic dinner I ever had. I wish to go again just to stay in the houseboat.
Day 5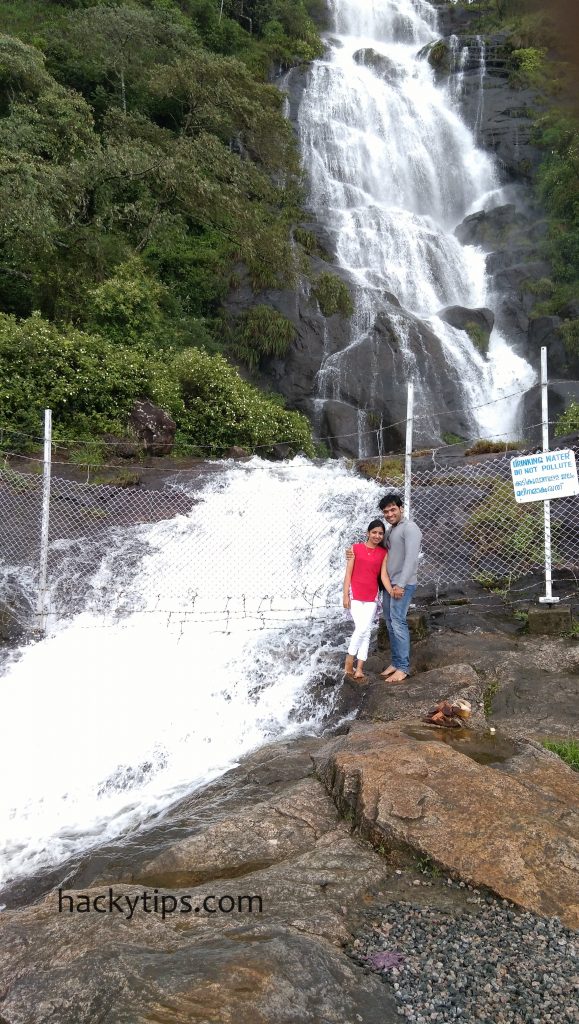 The next day after the refreshment we had breakfast in the houseboat. We thanks the boatman for tasty food and warm gesture.
The driver took us back to Kochi Railway station. Our Kerala trip finished where it started. We returned with the lust of wanting more! Overall it was a memorable trip.
This post is a part of the #XploreBharat Blog Train hosted by
Aditi, Esha, Maheshwaran, PraGun, Preeti, Saba, Sanjota, Sudip, Suhasini, and Supriya and in association with Fabzania and BlogBoosterIndia.