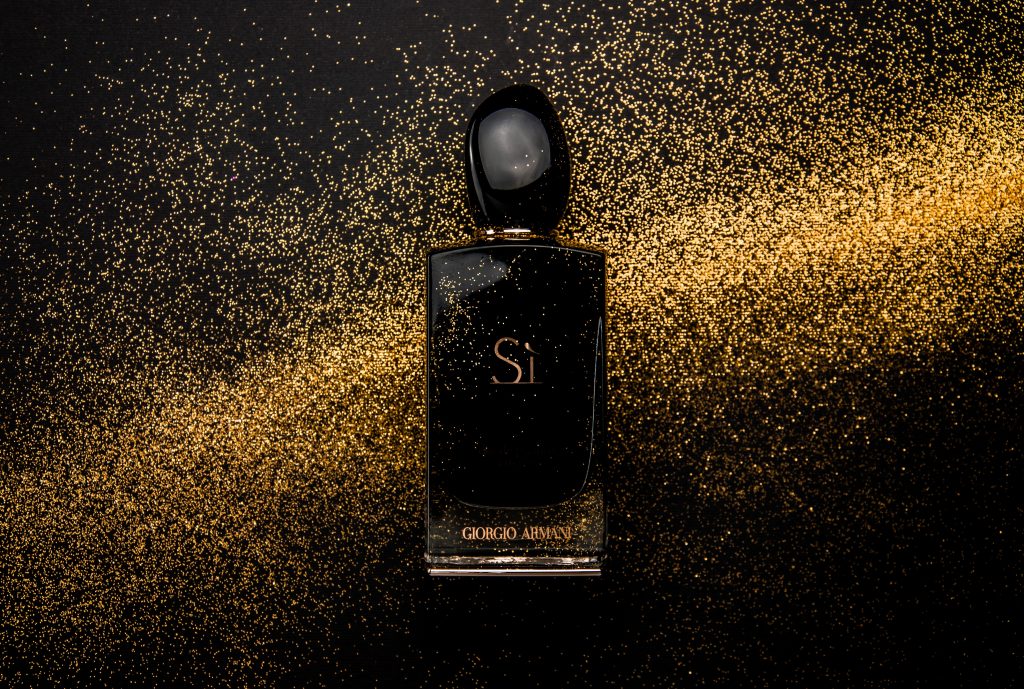 Along with lipstick, there is another thing that women constantly in need is PERFUME! You can find a day without sun but you cannot find a woman who doesn't wear perfume! PERIOD!
Hence the Perfume industry is always in search of a new fragrance, long-lasting quality, and innovative packing ideas to females. Though every woman has her favorite perfume suiting for all seasons, she is always looking for new scents. Especially perfumes with long-lasting smell gain more fan followers because that's what is the number one necessity of every perfume RIGHT?
Every year a new set of perfumes arrive in the market making it difficult for YOU to decide. Hence we decided to help you by shortlisting the most popular and long-lasting fragrances for Women.
1) Victoria's Secret Love Spell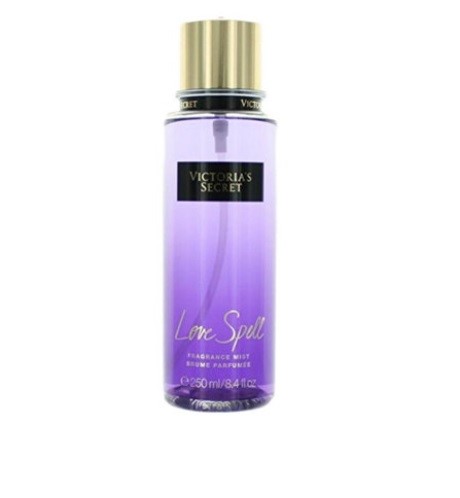 If you love fruity scent then this one is definitely for YOU! This one is a lavishly lush blend of cherry blossom, peach, and white jasmine. Victoria Secret is producing this perfume for a quite long time because of its popularity.
As the name suggests Love spell literally spells the beautiful fragrance which will make you fall in love with. The nourishing Vitamins are the cherry on top of the cake providing your skin required nourishment along with divine fragrance.
Victoria has changed the packaging over the years and also the smell is not similar compared to the original love spell. Hence make sure to purchase the original fragrance. This Love Spell Fragrance from Victoria Secret can be your summer favorite.
2) Flowerbomb by Viktor & Rolf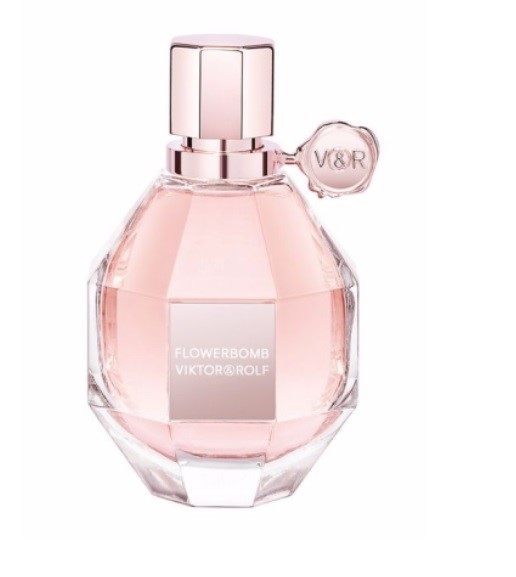 A nice blend of flowers resulted in Flowerbomb by Viktor & Rolf. People who love to smell flowers should go for this perfume because Jasmine, Rose, Amber and many other flowers are combined well to make it one of the best and most popular fragrances.
This perfume has cute packaging, comfortable to hold while spraying and the scent is really long-lasting. Pricewise it is a bit expensive but a bottle can last almost half a year depending on the usage.
3) CHANEL Coco

Pinch of Orange scent to wake you up, Grasse Jasmine and May Rose mixture to comfort you with amazing fragrance for the whole day. Some may feel the fragrance is a little strong but the freshness will definitely make you buy one.
Coco Mademoiselle has the original perfume of the same fragrance but this one is more intense. One of the best perfume to get many compliments and once you start using Coco Mademoiselle Eau de Parfum, it's difficult to switch!
4) Victoria's Secret Pink

As we all know Victoria Secret is known for its wide range of perfume and mist products. There are many wonderful fragrances and Pink Eau De Parfum is one of them!
The fragrance is a nice blend of berries, mandarin orange, violet leaf & bergamot, peony, freesia, neroli, and lily, sandalwood, musk, vanilla, and vetiver.
The smell is refreshing and lasts for almost a day.
5) Juicy Couture Viva La Juicy

A juicy combination of wild berries, Mandarins, Honeysuckle, Gardenia, Jasmine, Amber, Caramel, Vanilla, and Sandalwood. There is a grande addition to this perfume and both are absolutely amazing.
Its strong scent makes you use very little of this perfume hence this bottle lasts for months. Lang lasting fragrance is kind of fruity but it's not too sweet like other fruity perfumes.
6) Yves Saint Laurent Black Opium

The reason why this perfume is mostly called as the feminine is because of its light scent specialty. The aroma of coffee and sweet Vanilla welcomes you as soon as you open the cap. The softness of white flowers is an additional feature of fragrance.
No wonder this perfume is the 2015 Allure Best of Beauty award winner.
The smell is light making you feel natural and sexy.
7) Marc Jacobs Daisy

Not only the packaging but the notes of this Perfume are super sexy. Wild strawberry, velvety violet petals, and finishes with a luminous blend of gardenia and jasmine.
The daisies decorated on the golden cap can make anyone fall in love with it. One of the most popular spray from Marc Jacobs, attracting thousands of females with its amazing fragrance.
The floral and fruity combination makes your day refreshing and long-lasting.
8) Victoria's Secret Bombshell

The fruity bombshell is everything you need to flaunt your confidence. A nice blend of purple passion fruit, Shangri-la peony, and vanilla orchid makes this fragrance one of the most popular Perfumes for Women.
This smells best when you use along with the bombshell body lotion. Though the scent is not too strong, it lasts all day. Once you wear bombshell, compliments may storm you. Be aware!
9) Lancôme La Vie est Belle

"La Vie est Belle" means "Life is Beautiful". The feminine fragrance can bring only happiness in your life. Notes consist of Iris elegance, Patchouli strength, and gourmand sweetness.
Happiness starts with the bottle itself! A beautifully crafted smile on the cap makes the packaging look perfectly charming.
It's expensive but I'm sure you won't regret it. 100% satisfaction when it comes to fragrance, long-lasting, quality, and quantity.
10) Versace Bright Crystal

This crystal clear perfume comes in a  bright transparent bottle giving a fresh feeling. A sensual blend of refreshing chilled yuzu and pomegranate mingled with soothing blossoms of peony, magnolia, and lotus flower, warmed with notes of musk and amber.
Thus it is a combination of fruity and floral notes. The smell is light hence can be worn during normal (non-special) days.
11) Dolce & Gabbana Light Blue

This light blue perfume has Sicilian cedar with the crisp vibrancy of apple and bluebell in the top notes. The heart consists of the freshness of bamboo, decadent jasmine, and delicate white rose. Base notes have citron wood, amber, and caress of musk.
The citrus scent is amazingly refreshing and best during spring and summer seasons. The smell is not too empowering and lasts for a longer time.
12) Clinique Happy™ Perfume

Another perfume with a combination of fruits and flowers. Red grapefruit, bergamot, Hawaiian wedding flower, spring mimosa are the main ingredients of this perfume.
Citrus scent, flowers freshness can make turn any bad day into a productive day. The smell is so light that sometimes you forget that you are wearing it. But just ask people around you and they keep on mentioning the smell throughout the day.
13) Victoria's Secret Noir Tease

If you are looking for inspiration through the fragrance then buy this one! Noir Tease Eau De Parfum is perfectly crafted with Black vanilla, frozen pear, and blooming gardenia.
One of the travel-friendly perfume from Victoria Secret. The scent is light, lasts for a long time making you feel great about yourself.
14)  Dior J'adore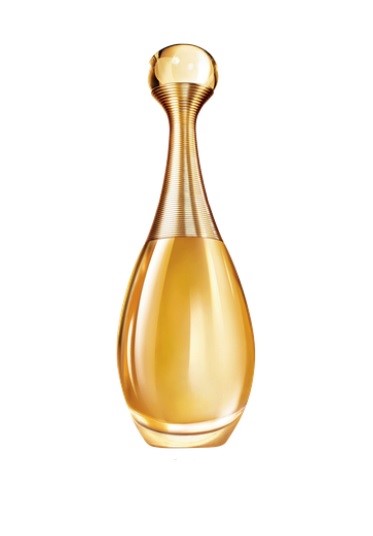 A perfume that provides soft exotic touch with the essence of Ylang-Ylang. Touch of jasmine has made the scent divine. The long-lasting smell can boost your confidence wherever you go.
Compared to other perfumes in the same range, Eau De Parfum is a bit pricey but totally worth it.
15)  Chanel Chance

The transparent fragrance comes in a round bottle with the opening notes of Pink Pepper, Jasmine and Amber of Patchouli. Gabrielle Chanel (Designer) suggests applying this perfume "Wherever you want to be kissed".
Strong. powerful, concentrated perfume last long to make you feel strong and sexy all the time.
16) Vera Wang Princess

A fine blend of Apricot, Mandarin orange, Apple, Water lily, and Tuberose is what makes this perfume 'The Princess'. Fruit and flower combo have given the sweet and floral scent to this perfume.
It's a bit costly but the fragrance is so delicious that you will buy it again and again. A perfect romantic fragrance for romantic people.
17)  Giorgio Armani Si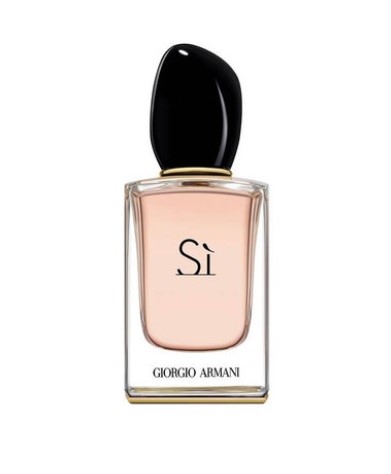 A perfume especially designed for women to depict her true strength, confidence, grace and independent spirit. Chypre, Blackcurrant Nectar, Airy Florals, and Musky Blond Wood are the main ingredients of this perfume.
You can trust Si Eau De blindly for any special occasions, dinners, and events. The elegant and long-lasting scent will never disappoint you!
18) Taylor Swift Wonderstruck

This fragrance is designed to give that wonderstruck experience, a fragrance that helps to remember someone whom you meet for the very first time.
A mixture of fruits and soft petals is what makes Taylor Swift Wonderstruck Eau de Parfum. White hibiscus and mimosa flowers provide an authentic long-lasting scent successfully leaving the best perfume impression on everyone.
19) Vera Wang Embrace

Melon and mangoes are blended along with the spicy aroma of cardamom giving this perfume a nice touch of spicy and fruity fragrance. Not only the fruits but various flowers such as marigold, gardenia and orange blossom gives a fine floral touch.
A very pleasant scent can make impress each and everyone whom you come across.
20) Britney Spears Circus Fantasy

Britney Spears Circus Fantasy perfume is a fine blend of fruit, intoxicating flowers, and creamy musk. The bottle is too adorable hence full points to packaging.
One squirt is enough to cover your entire day making it better throughout.