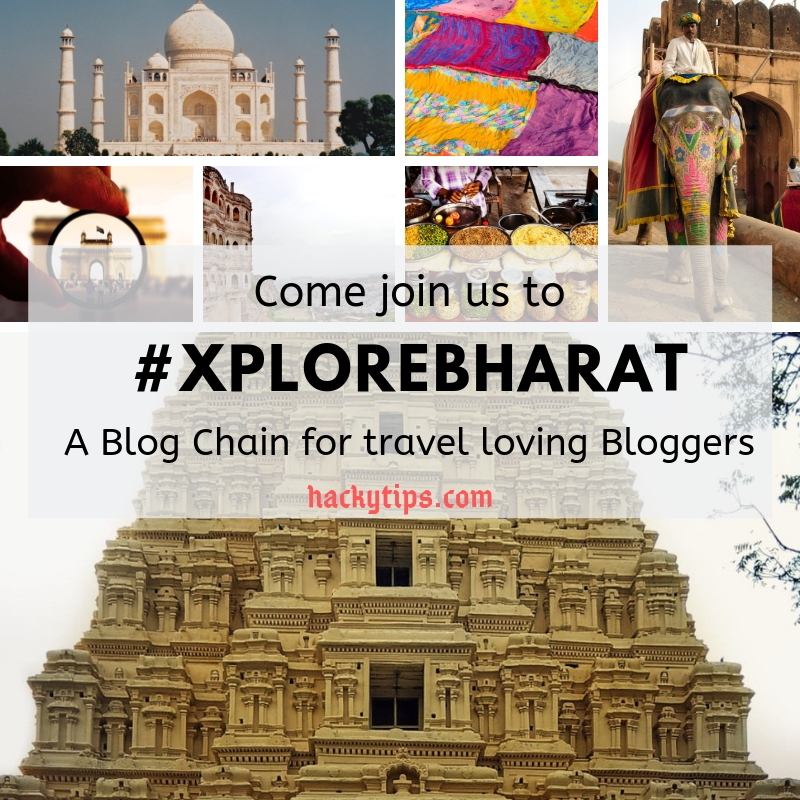 Today is January 26th. A big and proud day to every Indian. Let me first wish you all "Happy Republic Day", the day our constitution came into existence (In 1950).
As an honor and to accomplish our bit on this proud day, we like minded Bloggers have joined together to start a Blog chain about tourism in India.
What is this Blog Chain?
Blog chains are a series of Blog posts created on a particular topic or theme over a period of time. Depending on the schedule Bloggers will publish posts on their sites on a particular topic or theme.
#XploreBharat is an initiative started by BlogBoosterIndia (Facebook group) to write travel stories on locations based on India. In this Blog series, we are trying to cover almost every state of India.
If you ever want to visit India, you can just checkout #XploreBharat on any Social Media and you will be popped up with many wonderful posts & suggestions.
#Xplorebharat Hosts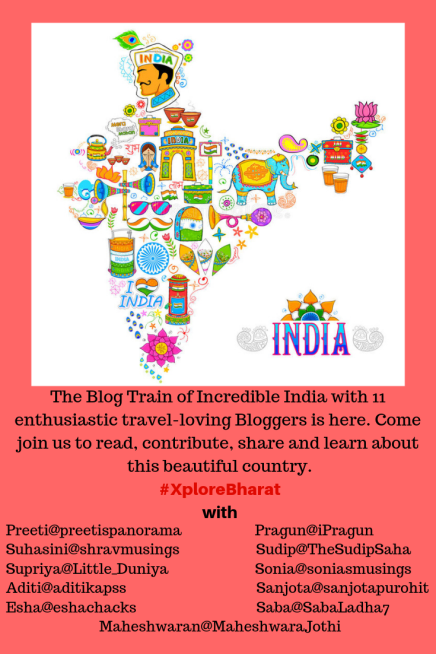 As I mentioned earlier, Fellow Bloggers have come up together to start this Blog Chain. Below are the details of bloggers who have taken initiative and all other responsibilities in order to make this series successful.
Pragun, Maheshwaran, Sudip, Preeti, Aditi, Supriya, Suhasini, Saba and Myself are hosts of this series.
Not only us, but even you can also take part in this Blog chain. If you are a traveling bee then you can definitely take part and publish your own posts.
As part of #XploreBharat, a  total of 70 posts will be posted by different Travel-loving Bloggers touching 70 beautiful and unique places of India.
Who can participate?
To commemorate 70 years of Republic India, 'BlogBoosterIndia' group is hosting #XploreBharat blog train from 1st February 2019. A total of 70 posts will be posted by different Travel-loving Bloggers touching 70 beautiful and unique places of India.
If you meet the following criteria fill-up the form through the link given below.
You just need to meet the following eligibility condition;
You are a Travel Loving Blogger who writes about places within India.

Have Social Media accounts on Twitter, Facebook, Instagram, and Pinterest.

Join the FB Group – BlogBoosterIndia.

You can post your articles on the date committed by you.

Read, Comment and Share all the posts published in this #XploreBharat BlogTrain through your social media accounts.

Fill Signup Form

 to enter.
Once you signup & Join our FB group you will be part of #XploreBharat. Then all you need to do is write your stories, read others & share through Social Media.
Fun isn't it?
This blog series will introduce you to many wonderful Bloggers out there. You will get to know like-minded people and feel belonged.
Not only personal gain, this way you can get to know many places in India.
If you have any queries/concerns drop in the comment section. You can also reach our Facebook Page and be part of the group. We will love to have you onboard on this beautiful journey.
Let's have fun together 🙂